Anti-narcotics agencies on alert after demand for amphetamine made in and around Mumbai increases for export to US, Europe and Africa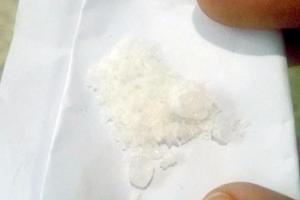 A deadly party drug, amphetamine, also known as speed, has put anti-narcotics agencies on alert, after their probe revealed that Mumbai and its surrounding areas have become a major source for manufacturing and exporting it. Sources in the agencies said the banned drug is mostly exported to the US, Africa and Europe.

In the latest, 16.2 kg of amphetamine was seized from a 35-year-old Tanzanian national at the Chhatrapati Shivaji International Airport
Latest seizure
In the latest, 16.2 kg of amphetamine worth around Rs 2.5 crore was seized from a 35-year-old Tanzanian national at the Chhatrapati Shivaji International Airport. The suspect was supposed to board an Emirates flight to Dubai, and travel to Johannesburg, South Africa, from there.
Similarly, in June 2017, a 48-year-old Zambian national was also caught at the international airport in possession of 23.8 kg of amphetamine worth Rs 3 crore. The drug was being taken to Africa. Throughout 2017, the Narcotics Control Bureau (NCB) seized over 31 kg of amphetamine from Mumbai and other parts of the state, sources said.

Under the radar
Sources said amphetamine is a synthetic drug, which is manufactured from ephedrine. The latter is a legally manufactured drug; amphetamine is made in small quantities from ephedrine, thus keeping it under the radar. The drug is made either in the form of a tablet, powder, crystal or capsule.
After questioning the arrested accused, the agencies have found that it is produced a lot in and around Mumbai, and smuggled out through various drug syndicates. It is suspected that pharmaceutical companies in Maharashtra and Gujarat could be involved in making it. The demand for this drug is high in pubs overseas. However, sources mentioned that in most cases, the arrested accused foreign nationals don't know who they're working for. The syndicates are using people who would not be able to lead investigators to them or those who manufacture it.
This smuggling is being done through ingenious means, too. In one such 4 kg seizure last year, amphetamine was found stuffed inside bicycle seats. Peddlers have also tried to use postal parcels and couriers.
Consumption and effects
Officials say amphetamine is consumed by smoking through a pipe or sniffing. Its abuse leads to irregular heartbeat, heart failure, convulsions, depression, violent behaviour and suicidal tendencies. Despite the harmful effects, the drug, which is a stimulant, gives a strong kick and hence, is in very high demand overseas.
Catch up on all the latest Mumbai news, crime news, current affairs, and also a complete guide on Mumbai from food to things to do and events across the city here. Also download the new mid-day Android and iOS apps to get latest updates