Fed up of local miscreants who drive rashly, leer at female students, the Daar trustees of Mumbra's AE Kalsekar College have approached Thane police commissioner to increase police presence outside college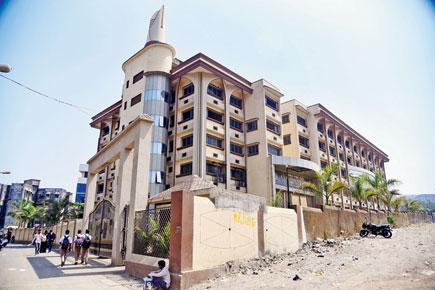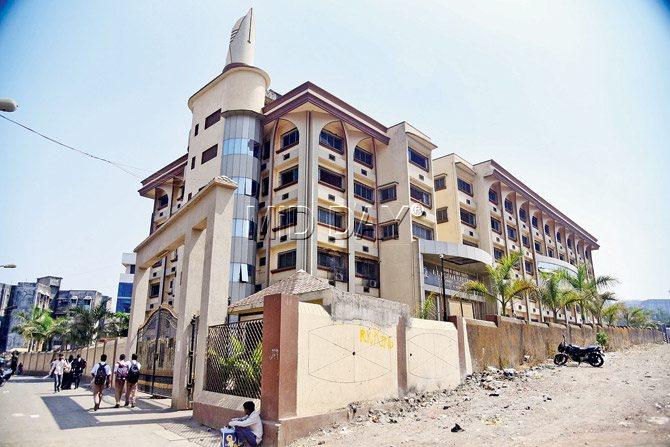 The AE Kalsekar college in Mumbra. Pic/Sameer Markande
Fed up of local miscreants who drive rashly and leer at female students, the Daar trustees of AE Kalsekar College in Mumbra have approached the Thane police commissioner to increase police presence outside college, in order to have a safe environment for the girls.
The Daar-ul-Rehmat Trust's members were tired of sending letters and complaining to the Mumbra police, who allegedly did not take any action. Fed up with the same, they approached the Thane police commissioner Parambir Singh on March 2, to give him a letter, asking for increased police presence.
No anti-social elements
"We have around 1,800 students in the college, which includes mostly girls. We see to it that the campus is clean and without any anti-social elements. But we want the outside premises be clean as well and devoid of anti-social elements, as the girl students should reach safely," said Zuber Raul, managing director of the trust who made the appeal to increase the police presence or deploy two police personnel.
The letter states that people who mostly roam outside the college premises are spoiling the atmosphere and safety of the students. "Most of the outsiders create the main problem when they roam around with loud music in their car and drive rashly on motorcycles to impress girls. We informed the senior inspector of Mumbra police several times, but he is not ready to help. Since it is a social issue, this time we approached the commissioner.
Many students inform us about the miscreants and we are held responsible for anything that happens in the college. But what if something happens outside. The police should take quick steps to end the problem," added Raul.
Cops take action
Speaking about the letter, Singh told mid-day, "I have received the letter and already informed the DCP to take quick steps regarding the complaint." DCP Abhishek Trimukhe said, "We have increased the police presence near the college premises. Soon after the civic elections on February 21, we have deployed two personnel to monitor the area so that no anti-social incidents take place."