NGO sets up culinary course for adults with development disabilities at St Andrew's College, Bandra, in a bid to make them more employable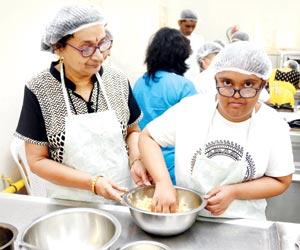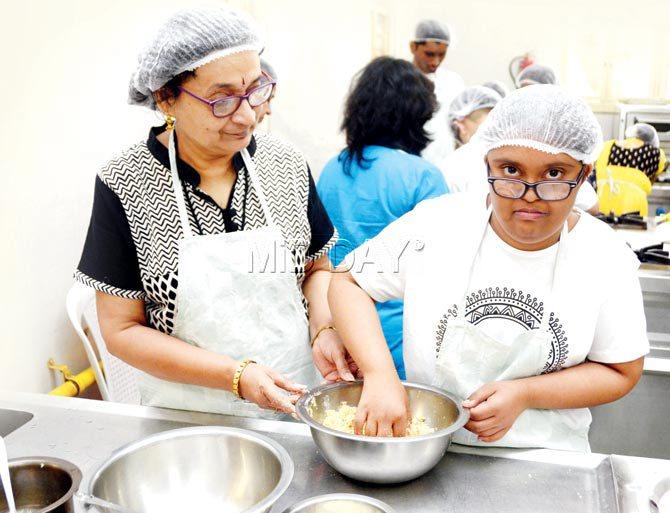 Yojana Wavikar with her daughter Kimaya attends the 6 month diploma course in food and beverage production for children with developmental disablities at St. Andrews college in Bandra, Pic/ Sneha Kharabe
The practical lab in the culinary section of St Andrews College is rather chirpy. There are still 15 minutes for the class to start, and like any college, students are chattering away, exchanging what they did over the Christmas holidays. The kitchen, which has four rows of equipped stations, has nine special adults accompanied by their parents, who last October signed up for the Culinaris Cookery Course — a first-of-its-kind six-month certified diploma in food and beverage production for individuals with developmental disabilities in the city.
ADVERTISEMENT
Tatyana Dias, co-founder of NGO Veruschka Foundation, which is offering the course in association with St Andrew's College, distributes disposable caps and announces they are making cheesecake and cold coffee today. There's a unanimous cheer. "The course is free of cost. The idea is to provide them with skills that help them live independently through gainful employment," said Dias, who started the NGO in 2016, in memory of her sister Veruschka, who was autistic, and passed away at the age of 16. "While she was alive, we were unable to find a set-up that could cater to her special needs," she recalled.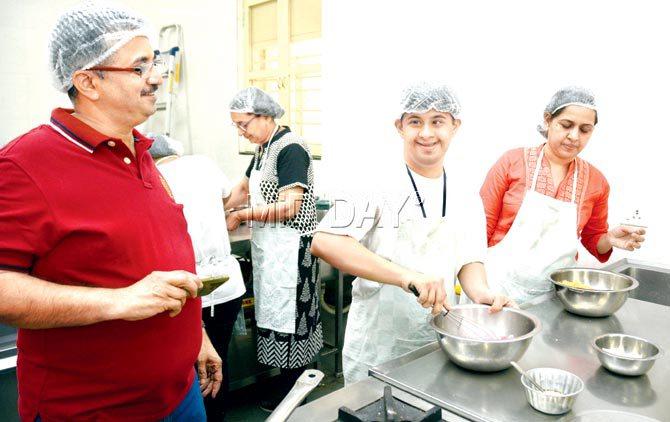 Brian D'Mello, 22, seen cooking along with parents Andrew and Vaishali at St Andrew's College in Bandra. PIC/Sneha Kharabe
Dias found support in Father Magi Murzello, rector at St Andrews College, who has previously worked as principal of a special school in Ghatkopar. "When I recently visited France, I realised they do much more for special adults. In India, there isn't much scope after they turn 18," he said. The course, which has been designed by Professor RA Joseph, catering coordinator for the college, is in keeping with the students' abilities. "The course has been prepared in such a way that the students can make meals on their own," said Joseph. "Hotels like Taj Lands End, Executive Enclave, and ITC have expressed an interest in providing direct placements for our special chefs," said Fr Magi.
'I want a job'
On the first table, Kimaya Wavikar, 20, a Down's Syndrome special adult, is crushing biscuits to make a fine base for her cheesecake. "After she got 68 per cent in Std X, I didn't want to send her to college. I started a gift hamper enterprise called KimKan where we make and sell gift hampers. We started this class in October, and since then, Kimaya has developed an interest in cooking," said Yojana, her mother.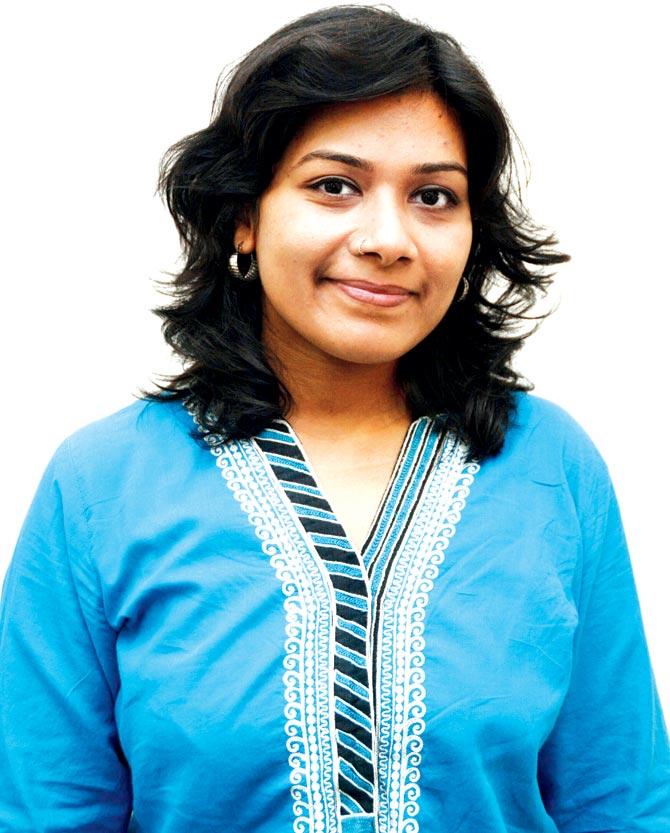 Tatyana Dias, founded Veruschka Foundation in 2016 in memory of her sister who had autism
Another student, Brian D'Mello, said, "I want a job." The 22-year-old is one of the most enthusiastic students in class. "Brian goes to Mann Foundation, where they offered placements to a few students. Since then, he has been waiting for his turn. We are very excited to see him enter the professional world," his father Andrew said.
The class also has a few autistic students, one of them being Vishal Srinivasan, 22, who is part of a programme at Sai Connections. His mother Viji said, "In autism, the parent-child bonding is weak, and spending time cooking together is a great exercise. Vishal has always shown interest in the kitchen, but it is a new experience for us to be in a professional kitchen and work together."
Need to be more inclusive
Sushama Nagarkar, who started Arpan, a tiffin service run by people with developmental disabilities in Juhu under her NGO Yash Charitable Trust in 2015, said that there is a need to introduce courses like these for adults with development disabilities, because they want "to be part of the real world of employment". "They can easily be trained for professional kitch-ens. But, for that, we first need people to accept and value what they have to offer. While profit margins of companies may marginally be impacted, it will help them develop a sense of self-worth ," she said.
9
The number of special adults who are getting trained at Culinaris Cookery Course
6
No. of months the cooking course will last
Catch up on all the latest Mumbai, National and International news here
Download the new mid-day Android and iOS apps to get updates on all the latest and trending stories on the go