Civil crusaders cry foul over arrests, say the measure is to cover up Gauri Lankesh murder investigation and arrests of right-wing terrorists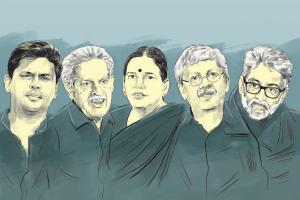 Arun Ferreira (Lawyer), Varavara Rao (Writer-poet), Sudha Bharadwaj (Human rights lawyer), Vernon Gonsalves(Social and political activist) and Gautam Navlakha (Journalist)
The Pune police detained five civil rights activists on suspicion of holding Maoist sympathies and alleged involvement in the Bhima-Koregaon riots in Pune on December 31. The activists were apprehended after the cops carried out simultaneous raids at eight locations across the country early last morning.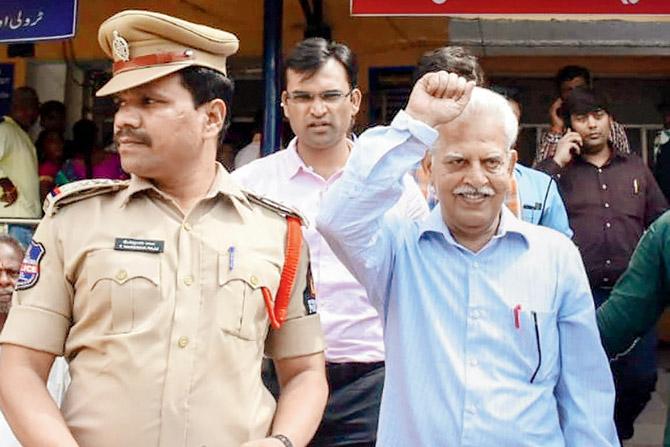 P Varavara Rao after a medical check-up following his apprehension in Hyderabad
Each raid was led by an ACP from the Pune Police, and they began around 5 to 6 am on Tuesday. The police searched the homes of Vernon Gonsalves, Arun Ferreira and Susan Abraham in Mumbai, Sudha Bharadwaj in Chhattisgarh, Varavara Rao in Hyderabad, Gautam Navlakha, Kranthi Tekula and Kurmanath in Hyderabad, and Stan Swamy in Ranchi. All but Abraham, Swamy, Kurmanath and Kranti were arrested following the raids. During the search operation, they confiscated computers, letters, books, laptops, CDs and documents. The cops also raided the house of Rao's daughter, Anala.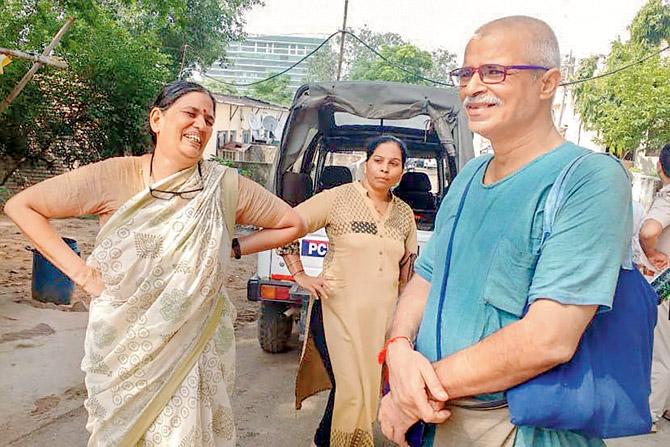 Sudha Bharadwaj after she was detained by the Pune police in Faridabad, in connection with the Bhima Koregaon violence. Pics/PTI
Copspeak
Confirming the raids and the detentions, Shivaji Bodkhe, Pune Joint Commissioner of Police (law and order), said, "Five people have been detained following the raids conducted by our team. All of them were actively involved in keeping the Maoist movement alive. Once they are brought to Pune, we will produce them in court. Their role in the Elgaar Parishad will become clear once we get their custody."
He added that they had been booked by the Vishrambaug police under Sections 153 A (disturbing peace), 505(1) B (causing public alarm), 117 (abetting offence by more than 10 people), 120 B (criminal conspiracy), 13, 16, 18, 20, 38, 39 and 40 of the Indian Penal Code, along with the Unlawful Activities (Prevention) Act (UAPA). An IPS officer with the Pune police told mid-day, "The arrested suspects are the think tank, the core team that is actively involved in spreading the Maoist ideology. Varavara Rao's name was mentioned in one of the letters allegedly written by fugitive Maoist Milind Teltumbde."
How they are linked
The letter was seized from Rona Wilson, who was among the original five arrested in June in the Bhima-Koregaon case, along with Sudhir Dhawale, Surendra Gadling, Mahesh Raut and Shoma Sen.
In Goa, a team had also gone to raid the house of Anand Teltumbde, professor at the Goa Institute of Management (GIM) and brother of wanted Maoist suspect Milind Teltumbde (whose name appears in a letter recovered from Rona Wilson. Goa Superintendent of Police (West region) Chandan Chaudhari said, "The Pune police team of had come, but Anand was in Mumbai. They preferred not to conduct the search in his absence."
The names of the five detained on Tuesday came up after the arrest of the first five suspects. Back then, the cops had recovered 25,000 GB of data. While scrutinising the data, the cops said they found strong links to the five who were arrested yesterday. Mumbai lawyers Susan Abraham (whose home was raided) and Arun Ferreira (who was detained) were also representing the five who were arrested earlier.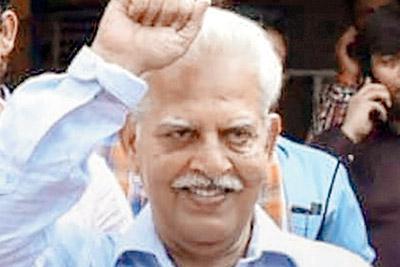 know more about the activists detained by pune police in the Bhima-koregaon probe
Varavara Rao
Writer-poet
Rao is one of the founders
of Virasam, or the Viplava Rachayitala Sangam (Revolutionary Writers' Association). The association is considered to be sympathetic to the Naxalite movement. Rao is also associated with many a progressive and revolutionary journal in Telugu.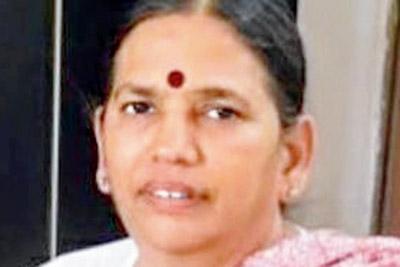 Sudha Bharadwaj
Human rights lawyer
She is known for fighting for the rights of mine workers in Bhilai and against land acquisition. She is the general secretary of the Chhattisgarh People's Union for Civil Liberties (PUCL), founder of Janhit (a lawyers' collective), and is associated with the political party, Chhattisgarh Mukti Morcha.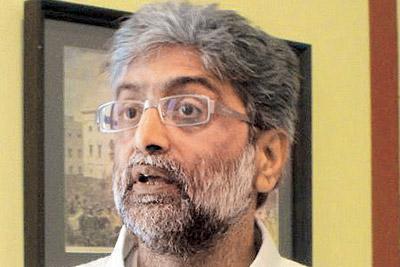 Gautam Navlakha
Journalist; PUDR member
Navlakha was a human rights activist in Kashmir, and supports a referendum on demilitarising the state. He was a convener of the International Peoples Tribunal on Human Rights and Justice in Kashmir. Now his work is focused on civil liberties in Chhattisgarh, where large swathes are under Maoists' influence.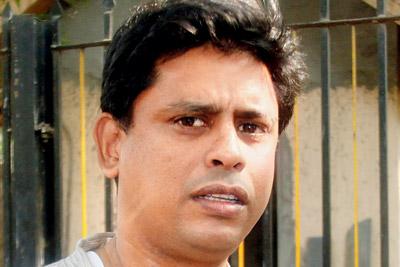 Arun Ferreira
Lawyer
He was slapped with at least 11 charges of being a Naxalite and was acquitted in all cases in 2012. He wrote a memoir of his prison term. He was also the lawyer of Dalit rights activist Sudhir Dhawale, and had accused the Pune police of fabricating papers to link the Bhima-Koregaon incident with Maoists.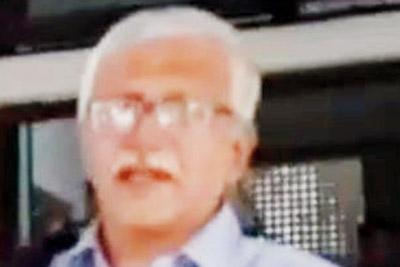 Vernon Gonsalves
Social and political activist
Born in 1957, Gonsalves has worked as a professor, and has been on the editorial board of the Thingi Kamgar Masik, a Marathi language monthly magazine, from 1981 to 1986, after which he was also associated with Jahirnama, another Marathi magazine, until his arrest in 2007 for alleged Naxal links. He was released from prison in 2013.
'Not politically motivated'
Ravindra Kadam, former Pune Jt CP (Law and order), now posted in Nagpur, who was initially investigating the case, denied any political interference in the investigation. He said: "The Pune police have enough evidence. It's not just two [incriminating] letters we found; there are 250 letters that we have recovered from the house of the five arrested earlier and, in those, we have ample clues." He added, "Such networks communicate through social media and encryption programmes such as PGP (Pretty Good Privacy)."
Also Read: Pune Police arrest Maoist sympathisers nationwide
Catch up on all the latest Mumbai news, crime news, current affairs, and also a complete guide on Mumbai from food to things to do and events across the city here. Also download the new mid-day Android and iOS apps to get latest updates