A 50-year-old Kapurbawdi resident, who works as a driver for the Thane Municipal Corporation (TMC), was found dead on Thursday night in the car he was driving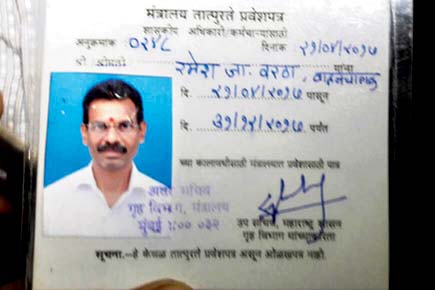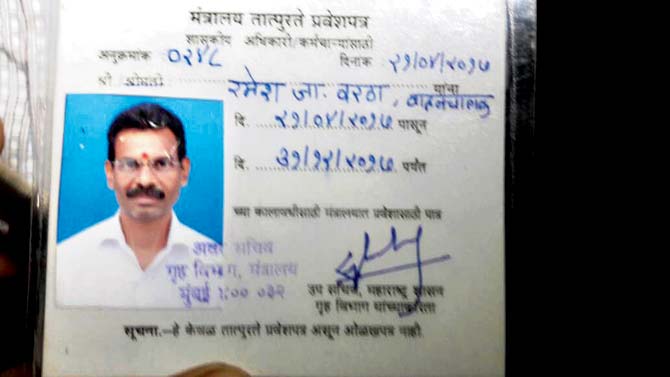 Ramesh Vartha
A 50-year-old Kapurbawdi resident, who works as a driver for the Thane Municipal Corporation (TMC), was found dead last night in the car he was driving. Kapurbawdi Police have registered an accidental death report (ADR) and sent his body for post-mortem to Thane Civil Hospital. With no marks of injury on his body, cops suspect Ramesh Vartha suffered a natural death at the wheel.
According to police sources, Vartha was supposed to be heading to the Mantralaya on Thursday. "Since Vartha did not reach on time, officials from the Mantralaya called the TMC to inquire about it. The TMC officials called up Vartha's residence to find he had not reached home either," an officer from Kapurbawdi police station said.
Worried on receiving the call from the TMC, Vartha's family members immediately hit the streets to search for him. Vartha's son, Kishor, said, "He left home around 8.30 am on Thursday, so we were shocked he did not reach office by the time we got the call around afternoon."
A constable with Kapurbawdi police station said, "Around 10 pm Vartha's son found his father dead inside the car he was driving."
The family handed over the body to Kapurbawdi police for further investigations. "Vartha was an alcoholic, so his family members chose to look for him themselves as they suspected he may be found at one of his regular joints," the constable said.
When contacted, Sandip Malvi, PRO at the TMC, said, "We are waiting for the police investigation to conclude to know the cause of death and to determine if he was on duty at the time of the incident."