After the girl's family found out that the boy was already wedded to a woman in Ahmedabad and confronted his family, the entire family of the groom has gone on the run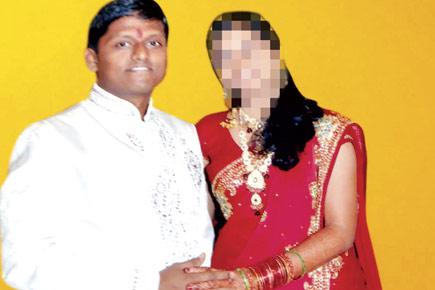 Less than a month before a bride was all set on tying the knot, she found out that her hubby-to-be was already married. Worse, the entire family of the groom has left lock, stock and barrel.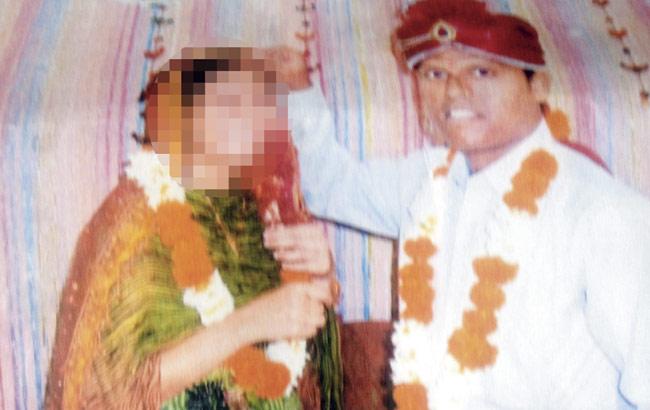 A wedding picture of Jagdish with his wife in Ahmedabad
ADVERTISEMENT
The groom is Jagdish Gosavi (28), a Dombivli doctor, who works at the primary health unit of Brihanmumbai Municipal Corporation (BMC). He was going to marry Namrata Dhawane (name changed), a doctor from Kalyan who works at a private hospital.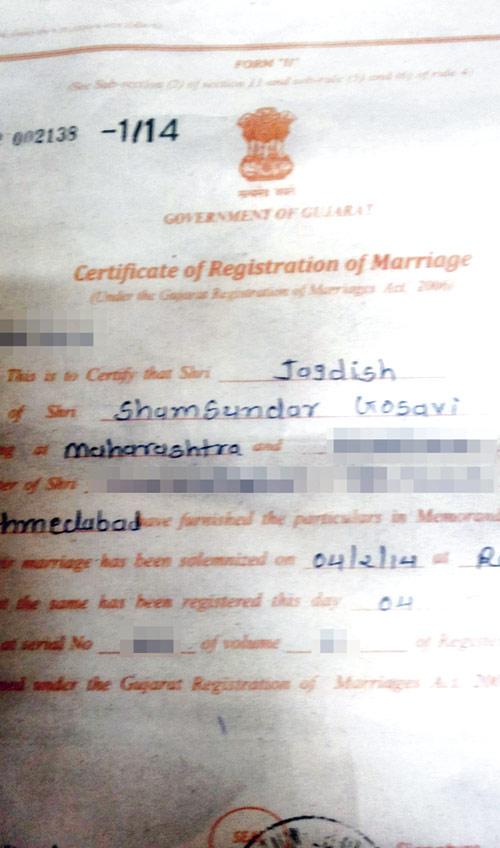 The marriage certificate proving Jagdish got married in Ahmedabad
According to Dr Kailash Gosavi, Namrata's brother-in-law, the two met in November last year; they were engaged on December 14 and the wedding was to be on March 21.
'Call it off'
Suddenly, last Thursday, Jagdish called up the bride and asked her to call off the wedding. "Tell your parents you don't want to get married to me," he told her. Namrata refused to do so and informed her family members.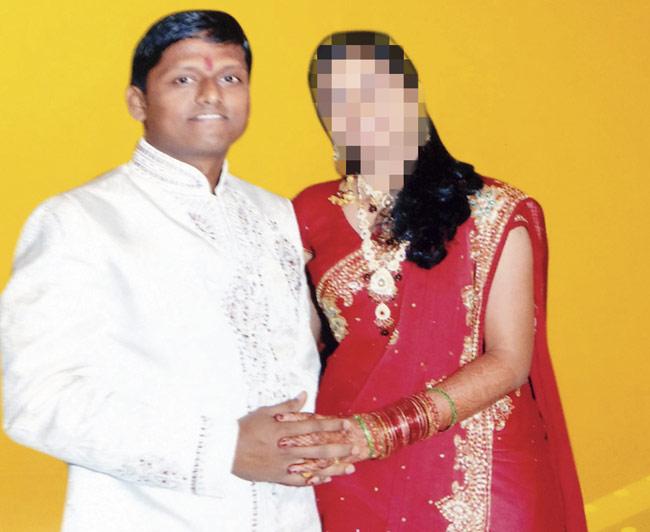 Jagdish Gosavi allegedly wanted to marry Namrata for money. Both her parents have been corporators for more than 20 years in the Kalyan-Dombivli Municipal Corporation
Her family met the Gosavis, when Kailash claims Jagdish told him that he was having an affair with a girl in Ahmedabad, who was forcing him to marry her. However, he said he "wasn't interested in her, and wanted to marry Namrata."
Calling his bluff
On investigations, they found out Jagdish had already married the woman in Ahmedabad on February 4. They even have wedding pictures and the marriage certificate as proof.
"Jagdish had said he was loyal to that girl, and that he was marrying Namrata only for the money. He said he would construct a hospital and leave Namrata," said Kailash.
On being confronted with this information, the groom's family assured them they would look into the matter. Instead, the whole lot has absconded.
All efforts to trace them have failed. After spending lakhs on the wedding, the family registered a complaint at the Mahatma Phule police station in Kalyan under sections 420 (dishonesty), 417 (cheating) and 506 (criminal intimidation).
"We have registered the FIR and investigations are on," informed an officer. "We will also complain to the BMC authorities, so that he doesn't cheat anyone else," said Amit, Namrata's cousin. Even after several attempts, Jagdish Gosavi's phone was unavailable.