State minority affairs minister accuses former CM of protecting a fake currency racket; BJP's Shelar asks the NCP leader not to stoop so low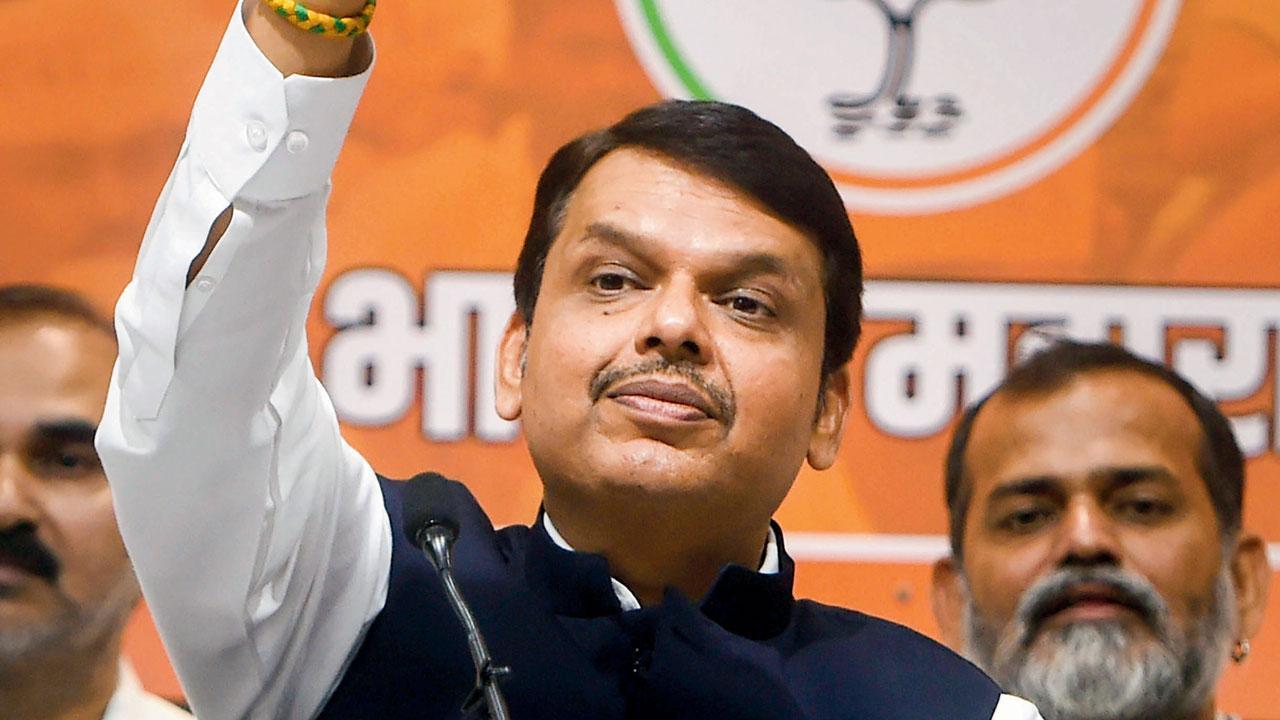 Fadnavis's tweet quoting George Bernard Shaw that was seen as his response to Malik
A day after promising to explode a hydrogen bomb, Maharashtra minority affairs minister Nawab Malik accused opposition leader Devendra Fadnavis of protecting a fake currency racket, appointing criminals to the political offices during his tenure as the chief minister, and reiterated that the leader has links with underworld don's aide. The allegations came in response to Fadnavis's accusation that Malik had bought land from a frontman of Dawood's sister Haseena Parkar and 1993 Mumbai serial blasts convict to save the property from being confiscated by the government. The ex-CM said he had information about four other properties that would further establish Malik's "links" with the underworld.
On Wednesday, Malik said a fugitive, Riyaz Bhati, who was caught twice in a fake passport case and accused of having links with Dawood Ibrahim, was seen dining with Fadnavis and in a photograph with PM Narendra Modi during a high-security function in Maharashtra. "Bhati was released in two days despite having multiple passports in his possession. How can a criminal get access to the PM's function?" he asked, adding that some international dons had influenced the police officers.
ADVERTISEMENT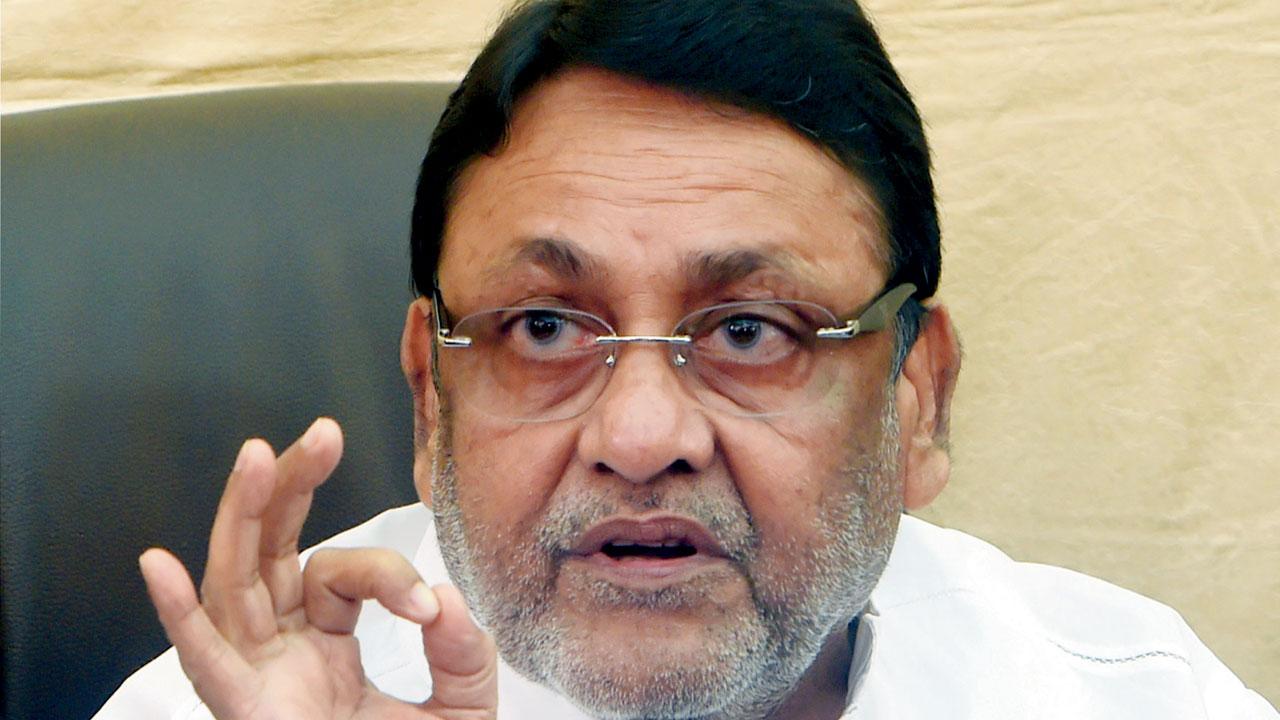 Nawab Malik, state minority minister
He further accused the ex-CM of framing innocent people in fake cases and now protecting an NCB officer who did the same to the innocent. He said a criminal from Nagpur, Munna Yadav, was made chairman of the Construction Workers' Welfare Board, and Haider Azam, who helped illegal immigration from Bangaldesh, was appointed chairman of Maulana Azad Finance Corporation. He said the fake currency racket accused Imran Arafat Sheikh was the brother of Haji Arafat Sheikh who was chairman of Minority Commission in the BJP government. Sameer Wankhede was in-charge of investigating the racket and weakened the case, alleged the minister.
Never wrestle with a pig: Fadnavis
A cryptic tweet by Fadnavis was seen as his reaction to Wednesday's development. He posted playwright George Bernard Shaw's quote, which says, "I learned long ago, never to wrestle with a pig. You get dirty, and besides, the pig likes it." The ex-CM did not hold a conference as he did a day before. BJP's senior leader Ashish Shelar defended the ex-CM on Wednesday. 
Malik will soon need oxygen: Shelar
Responding to the charges, Shelar advised Malik to check his mental balance. "Whatever Malik claims is baseless and has no substance. Yadav, Azam and Sheikh are BJP workers. They were given posts. Sheikh and Azam have no offence except political cases registered against them. Their appointments were made after due diligence. Yadav is charged for political agitations and he will explain his case," said the Bandra MLA.
He said, when arrested, Sheikh's brother was with a secretary in the Congress and now serves the Nationalist Congress Party. "To make allegations every morning and run away is NCP's business. If Malik can show Bhati's pictures with the BJP leaders, we can also show his photos with the MVA's top leaders," he said while displaying the pictures of Bhati with Uddhav Thackeray, Aaditya Thackeray, Sharad Pawar, Prithviraj Chavan and Aslam Sheikh. "Do not stoop so low in politics. Is this some kind of 'Nawabi level' of inferiority complex in politics? Bhati is said to be missing. Is he missing or kidnapped by the NCP because he is one of the persons named in Sachin Waze's case. What will happen if Bhati is arrested and speaks the truth?"
He said Bhati was patronised by certain people in the cricket world of Mumbai. He accused Malik of assassinating the character of politically opposed minority leaders, including a minister. "The chief minister must initiate action against a minister who strikes a commercial deal with a convict of 1993 Mumbai blasts. The CM should keep aside political calculations."
"Exciting news! Mid-day is now on WhatsApp Channels

Subscribe today by clicking the link and stay updated with the latest news!"
Click here!