R D National College says the main purpose of setting up a wastewater treatment plant is to minimise wastage of water as much as possible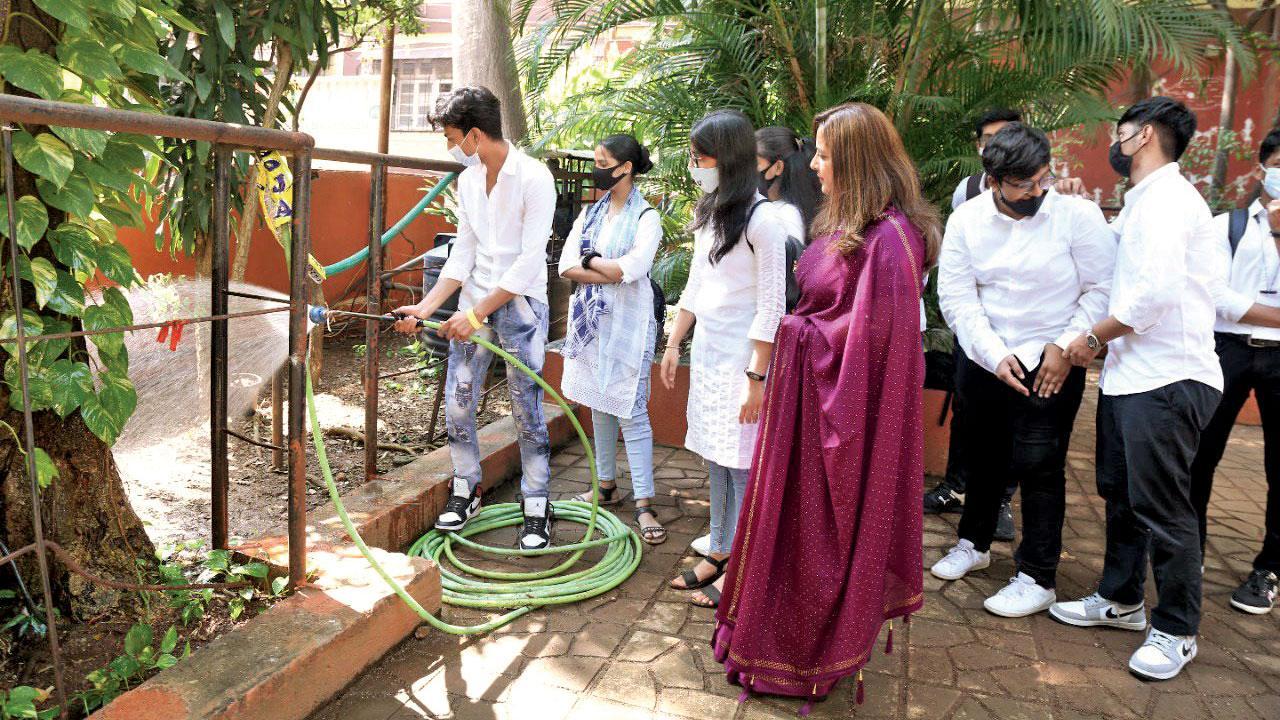 The water from science laboratories is treated and stored in a tank
In a first-of-its-kind initiative by a city-based institute, Bandra's R D National College has set up a wastewater treatment plant to treat water from all the science laboratories. The recycled water is then used in toilet flushes, for mopping the floor and watering plants in the garden. The college said that the main reason behind starting it was to minimise wastage of water as much as possible.
Work to set up the wastewater treatment plant started six months ago. It treats the water used in science laboratories and stores it in a tank on the ground floor. "Our desire is to conserve each drop of water, and hence, we are pioneering in the field of nature conservation, as the first college in Mumbai, with this water treatment plant," said Dr Neha Jagtiani, principal of the college.
As part of the project, college students studied the journey of water from mountains to the sea. They also recorded changes in water quality through environmental studies. "With this initiative, the institute is taking a step towards sustainability," added Dr Jagtiani. 
A few students from the science stream were also part of the project as they created awareness about the water treatment plant on campus. The tank, which holds 2,000 kilo litres of treated water, is already falling short as more and more students have started returning to the campus and science laboratories. 
"Soon we will set up another tank so that more water can be stored," said Manpreet Wadhwa, placement coordinator at the college. Wadhwa further shared, "This project is a CSR initiative by Vijay Nair, MD, Visen Industries, through the efforts of our alumnus, Hemant Tambe, head, Acrylics (South Asia), BASF India Ltd."