Officials said a fine of Rs 5,000 per bus will be levied on the contractor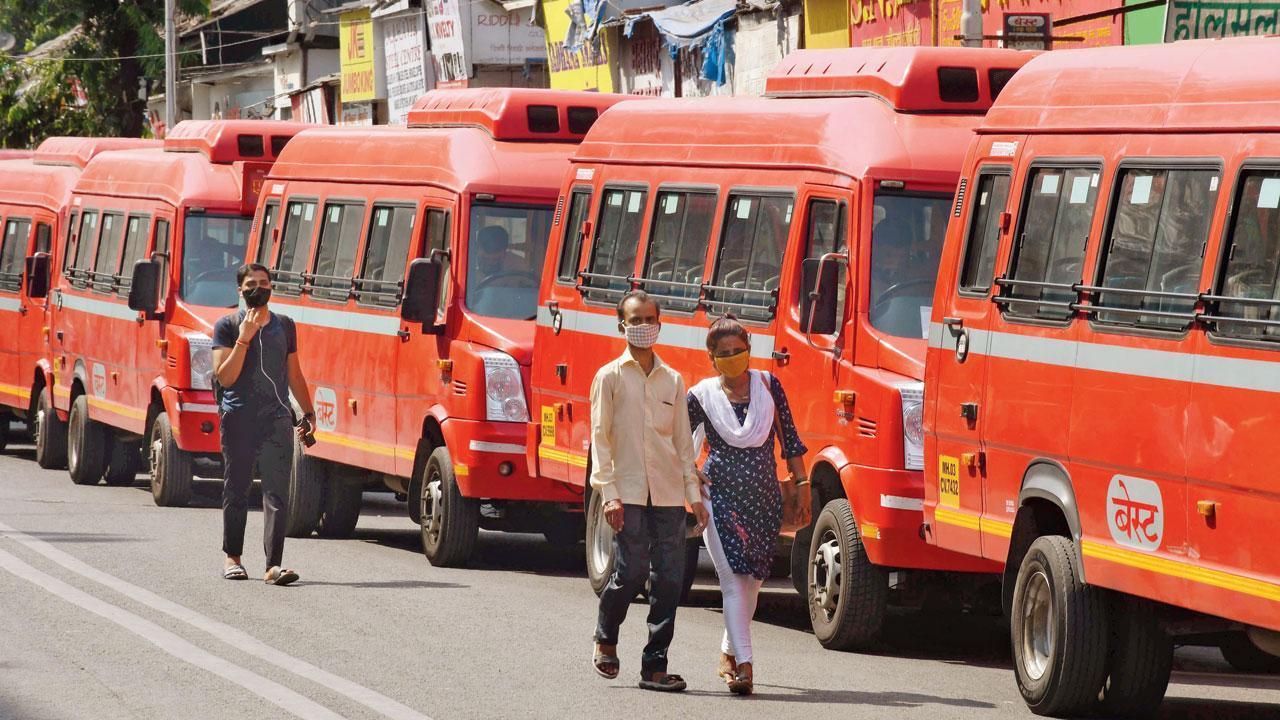 Representative Image
The BEST strike continued on the third consecutive day on Thursday with protesting contract staff not plying 192 buses. To fill the gap, BEST operated 81 buses for the convenience of commuters. Sources said buses were not turned out at Wadala, Vikhroli, Bandra and Kurla bus depot in the eastern suburbs.
"On Thursday in all 192 buses that operated on wet-lease basis were off the road and not on  their scheduled trips due to the strike. We ran 81 buses from our fleet," said Manoj Varade, a BEST spokesperson. According to BEST authorities the concerned wet lease operator has 275 buses and the 192 buses were from his fleet.
Contract bus staff have been protesting against non-payment of their salaries and arrears. This is the fifth instance of a strike by employees of contractors operating buses on wet-lease within a few months. The salaries range from Rs 18,000-Rs 22,000 per month on average. 
BEST officials said a fine of Rs 5,000 per bus will be levied on the contractor for not operating them. This comes at a time when the BEST Undertaking has 3,578 buses in its fleet, out of which 1,694 buses are on wet lease. In fact, the contract staff has given an undertaking to the police that they will not stop work since negotiations were on till May 25.
Shashank Sharad Rao, convener, BEST Workers' Joint Action Committee, has been demanding that contract staff be absorbed into the undertaking due to their erratic salaries. BEST committee member and union leader Suhas Samant had intervened and resolved the issue temporarily earlier.