One set of relief material sent to Mahad-Chiplun and Satara-Wai each along with six vehicles; workers gathered and organised the material after duty hrs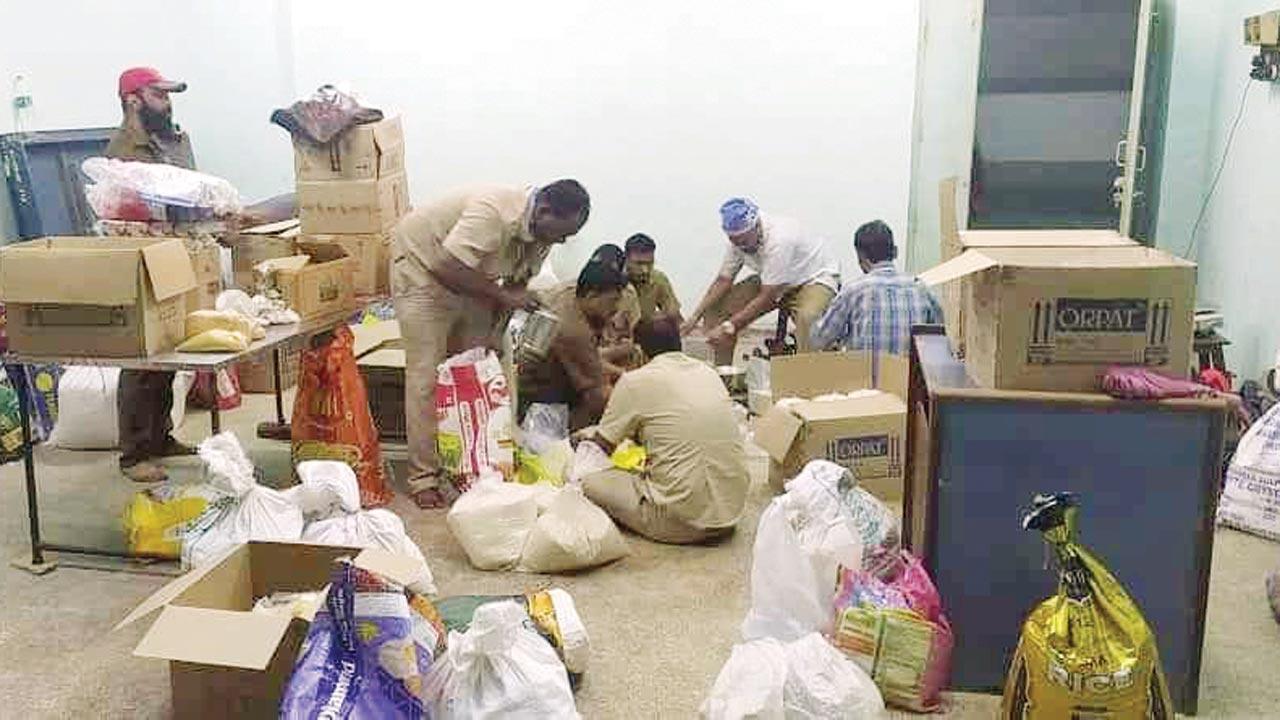 BEST employees sort the relief material at Backbay depot
Mumbai's public transporter BEST's Backbay bus depot turned into a goodwill godown this week with staff volunteering and gathering tonnes of ration and supplies for flood relief to be sent to Raigad.
"We asked for help among ourselves and gave out an emotional appeal saying that even a single biscuit packet will do. All employees managed this themselves. After duty hours, they used to sit down and organise the stuff that had been gathered, sort it out and make it ready for the package," said an employee. "The material has been packaged in two sets — one is for the Konkan region and one is for Wai, Satara and will be helpful for the communities there to rebuild their lives," the employee added. 
"The material contains food packets, ration kits and all basic things needed to restore one's home. It is not that BEST employees have been getting additional help or money, but this is out of our social responsibility," an employee said.
Two teams were to leave on Friday evening — one for Mahad-Chiplun and one for Satara-Wai along with six vehicles.
Rupesh Patil of the BEST enthusiast group Aapli BEST Aaplyasathi also made social media posts about the employees' efforts, which went viral, leading to more help. Material sent includes essential equipment, daily food and ration, biscuits, packages drinking water, plastic containers and mops and dust pans.
Last week, a team from BEST Undertaking, including seven members, with towing vehicles, equipped with necessary spares, special inflated tyres and medicines was made ready and despatched to flood-hit areas. They have been coordinating with the Mahad tahsildar for the relief work.
02
No. of teams delivering the relief