Budgetary provision for 2023-2024 is barely a little more than last year, with 1,060-km yet to be concretised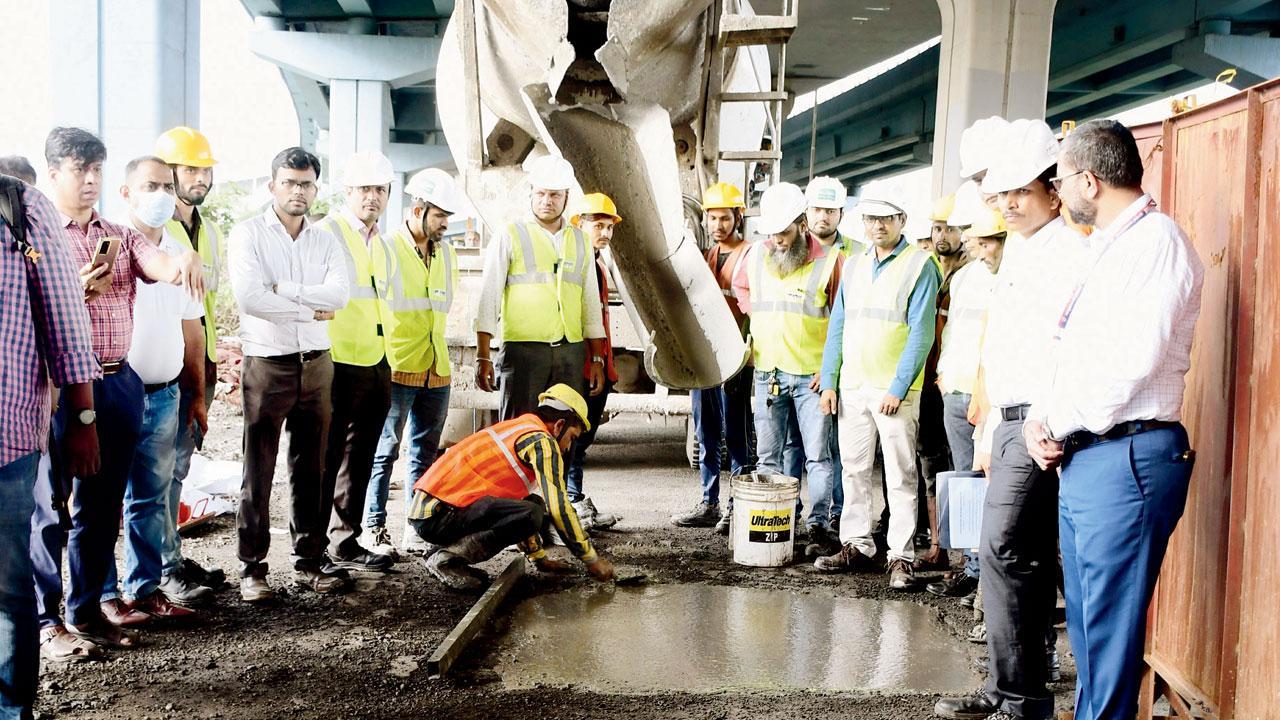 There is a 2,050-km network of roads in the city, out of which 990 km are already concretised
Mumbai will have to suffer monsoon potholes for a while longer. Despite claiming that all roads will be concretised in two years, the budget estimates don't have much provision for it. There is a Rs 2,825 crore provision for roads and traffic department including footpaths, beautification of the Gateway, charging stations at public parking areas, multi-level mechanical parking and the Mumbai parking authority. Last year, the provision was Rs 2,100 crore.
There is a 2,050-km network of roads in the city, out of which 990 km are already concretised. The BMC started concretisation of 210 km of roads in January 2022 and completed a tender process of concretisation of 397 km more in 2023 at a cost of Rs 6,080 crore, excluding 18 per cent GST. The BMC claimed it will float another tender for the rest of roads (approximately 450 km ) till May 2023. On September 30, 2022, Civic Commissioner I S Chahal assured the high court that all roads in the city would be concretised in the next two-and-a-half years. Given the cost of the recent tender, the rest of the work may cost more than Rs 7,000 crore, which is far higher than the budget provision.
ADVERTISEMENT
Also Read: BMC budget pro-contractor, will spell Mumbai's financial bankruptcy: Aaditya Thackeray
"We have made sufficient provision for roads. The funds will last for two years," said Chahal. He added that new CC footpaths with international surface designs will be fast-tracked. "This is a first-of-its-kind initiative taken after suggestions from  citizens. All nine-metre roads will have footpaths on both sides." A token provision of Rs 200 crore has been set aside for this work.