Nashik teen has developed an electronic rubber mat that counts footfall and helps in crowd control; CR to procure mats for Dadar and Thane stations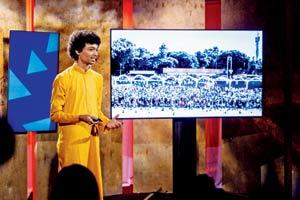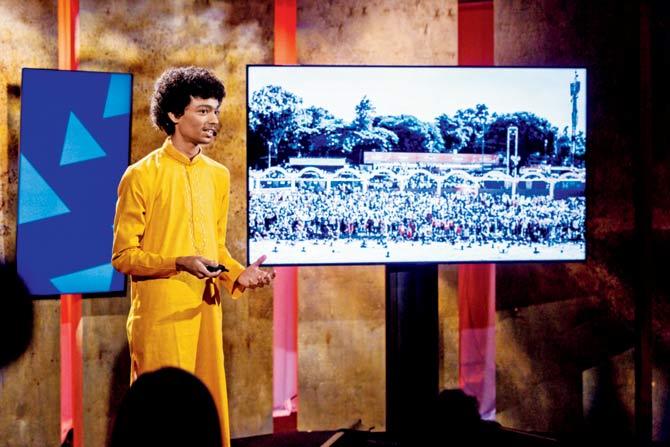 Nilay Kulkarni (also in inset) speaks during a TED Ideas Search event in New York in January
Is it possible to prevent stampedes at events seeing footfall in lakhs? A Nashik-based teenager found a possible answer to this question a few years ago, and now that answer is coming to our densely populated city - an electronic rubber mat that counts footfall and helps in crowd control.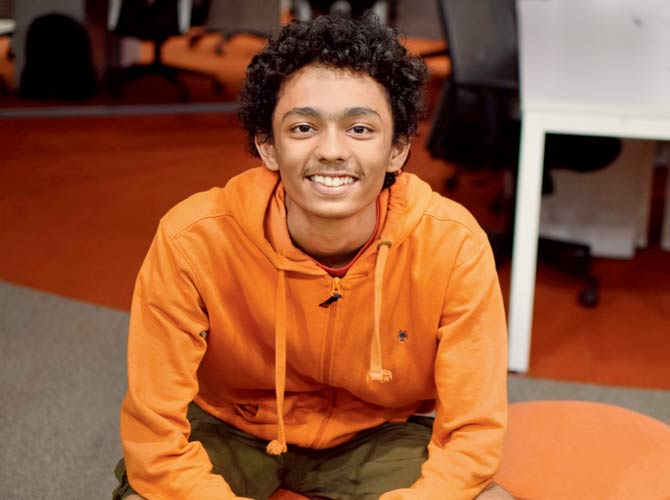 Nilay Kulkarni
The solution devised by Nilay Kulkarni, 18, has impressed our Railway Protection Force (RPF), which wants to adopt the technology for Mumbai's crowded railway stations in a bid to ensure that an Elphinstone-like tragedy isn't repeated. Kulkarni, who recently completed his HSC exams, came to Mumbai yesterday and visited Dadar and Thane stations.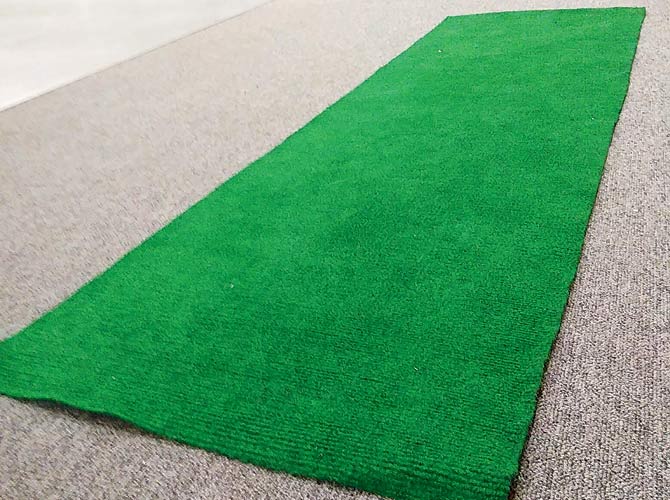 The Ashioto mat designed by Kulkarni and his team
"I am planning to instal three mats at Dadar station - one on platform number 1, another on one of the main staircases, and the third at the main entrance on the east side. Thane station, too, will have the mats, locations of which I will decide after discussions with my team and railway officials," he said.
Laying the groundwork
Kulkarni, the co-founder and chief technical officer of Ashioto (footsteps in Chinese) Analytic, decided to develop the software in 2013, when he was 14, after seeing how 39 people died in a stampede during the Nashik Kumbh Mela. He got his chance during Kumbh, an event organised by MIT Media Lab in 2014 to develop ideas that would help government authorities in Nashik to tackle the crowd during the mega event.
He found himself a team and, in collaboration with the Lab, used his skills as a self-taught programmer to build the tech. Using advanced analytics, they collected data - number of people, location and rate of people per minute - to understand how stampedes could be predicted.
Kulkarni said, "We made a mat using aluminium foil and cardboard, creating a prototype of a pressure-sensitive mat that can count footfalls. With this data from multiple points, which will be displayed in the control room, a heat map can be created that can predict if a particular crowd movement pattern is likely to reach a dangerous density and eventually result in an untoward incident, and accordingly, alert the authorities."
The trial run
Kulkarni and his team conducted trials in 2015 at the local Kapaleshwar temple. After temple authorities estimated over 1.5 lakh devotees on a Monday during Kumbh Snan, the team put a mat, which is connected to a Bluetooth-enabled communication box, at an entry point and recorded a footfall of 40,000.
Impressed by the idea and its possible impact, authorities agreed to try it out during the Shahi Snan in Godavari river. "On Day 1, a mat placed in one location calculated 1.5 lakh people in 18 hours; so, on Days 2 and 3, they placed the mats at five major locations," Kulkarni recalled.
Catch up on all the latest Mumbai news, crime news, current affairs, and also a complete guide on Mumbai from food to things to do and events across the city here. Also download the new mid-day Android and iOS apps to get latest updates