RPF officials say that incidents of chain-pulling are on the rise and the reasons behind them leave them bemused; chain-pulling led to 912 delays on Central Railway and 1,830 delays on Western Railway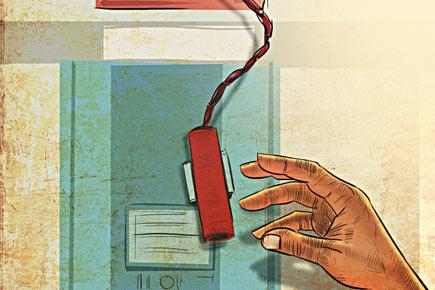 Alarm chain
Ever wondered why your train keeps getting delayed or why it takes forever to move between two particular stations? Constant pulling of the alarm chain could be one of the reasons, according to railway officials. Speaking to mid-day, the Railway Protection Force (RPF) officials revealed that Alarm Chain Pulling (ACP) cases have been skyrocketing since January this year. 923 cases were reported on the Central Railway while Western Railway saw the occurrence of 212 cases during the same period.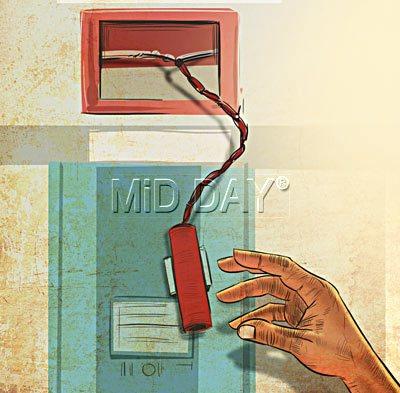 Graphic/Uday Mohite
According to the RPF, commuters pull the emergency chain for frivolous reasons, often without understanding the implications of their actions. When one train gets delayed due to an ACP incident, all trains ferrying on the same track get delayed too, ultimately affecting the entire day's schedule. "Train gangs are often at the centre of ACP cases. They pull the chain if any of their friends has been left behind or is close to making it into the train," said Sachin Bhalode, Senior Divisional Security Commissioner, RPF (Central Railways).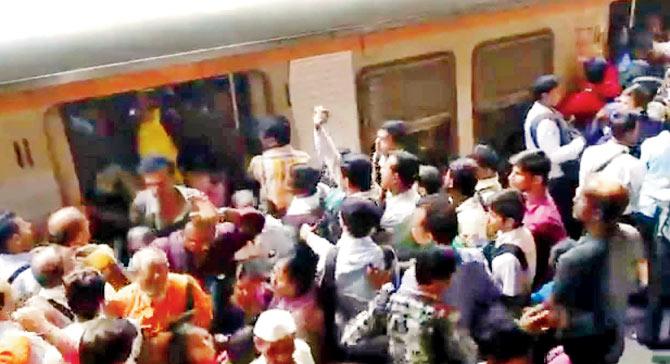 According to RPF officials, an increase in train crowds has also led to an increase in commuter quarrels and deaths on railway tracks.
Bhalode adds, "They don't realise that their actions can lead to train delays during peak hours. Following due process, the loco pilot or a railway staffer visits the coach where the break valve has come out and fixes it. This valve also causes a power outage for a few minutes till it gets fixed. The RPF also checks the reason behind the chain pulling, but when they visit the coach where an ACP has happened, nobody is willing to say who pulled the chain."
Unnecessary delays
This whole process results in unnecessary delays and sets the train schedule back by five to ten minutes in local trains and 10 to 15 minutes in express trains. Bhalode said, "We have detected around 50-60 % cases of ACP and in most of them, the reasons we get are frivolous (see box). Once the reasons are known, the accused are booked under Section 141 of the Railways Act and are fined or imprisoned. The jail term could extend up to one year.
Railway officials say that if one train faces an ACP incident, it delays five to six other trains during peak hours and three to four trains at other times. An increase in train crowds has also led to an increase in commuter quarrels and deaths on railway tracks. Moreover, a lot of people enter handicap compartments, leaving no place for disabled commuters to stand. These aggrieved commuters end up pulling the emergency chain as well.
Mumbaikars 'pull the chain' when...
>> If the coach is dirty
>> If general public gets into the handicap compartment (Mostly in peak hours)
>> When a quarrel between commuters escalates
>> If a friend/family member is left behind
>> If a friend/family member is near the train but unable to catch it
>> If a mail/local does not halt at a station and a commuter wants to get down at the station
>> Electrocution on rooftop
>> Stealing of chain and mobiles
>> Unclaimed baggage
>> Stone/balloon pelting
>> To report beggars, drunkards and hawkers
>> If they spot cockroaches, rats, or bedbugs
912
The number of train delays on CR due to ACP cases since January this year
1,830
The number of train delays on WR due to ACP cases since January this year