166 patients succumbed to Covid since June, including 32 last month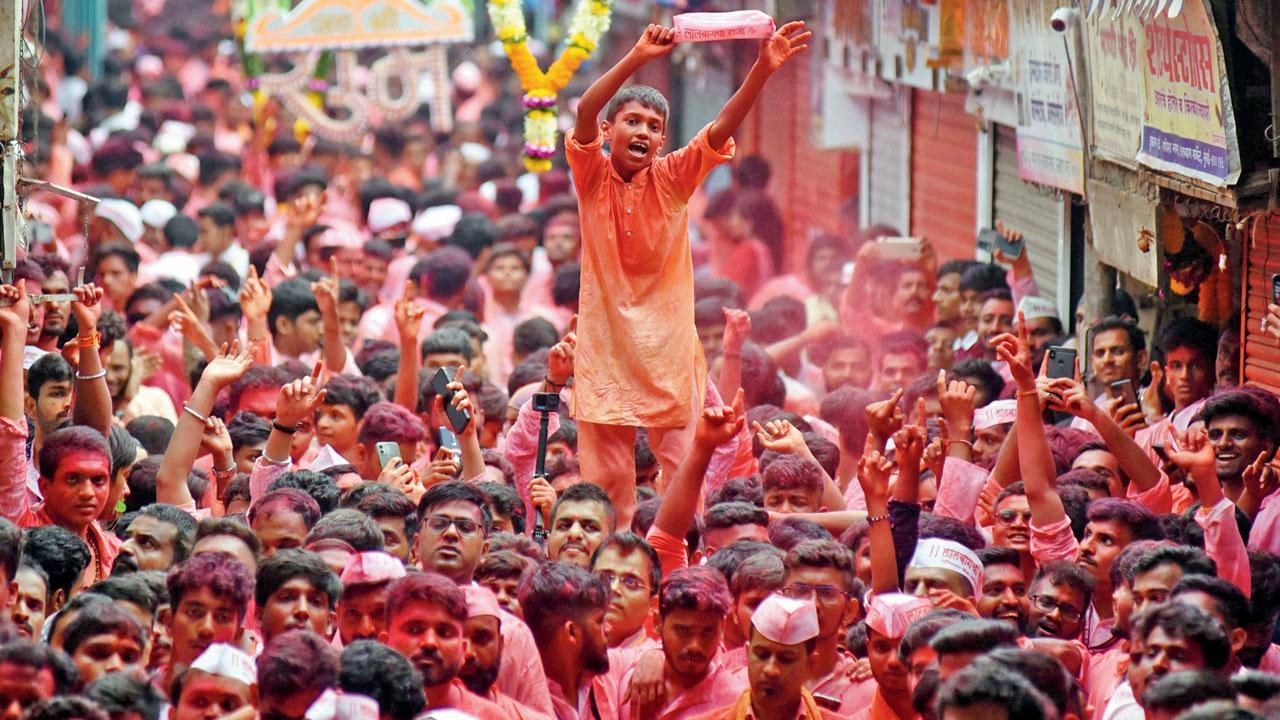 Ganeshotsav celebrations take place in full swing at Lalbaugh. File pic
Despite crowding in public places and huge gatherings during Ganeshotsav, the number of Covid-19 cases registered in September was relatively low. The deaths were on the higher side though, as it is a reflection of the surge in cases in the earlier months. Also, there was an increase in cases of malaria and dengue, which are monsoon-related infectious diseases, last month.  
After the third wave, which occurred between December and January, there were no restrictions and normalcy resumed. But in June, the cases started rising, sparking fear of a fourth wave. Though the number of cases declined drastically in the next month, it rose again in August. But despite the surge in cases and deaths, the state government announced the relaxation of all restrictions on the celebration of festivals and thousands thronged markets and pandals.
Also Read: Mumbai logs 127 Covid-19 cases, no fresh deaths
September saw 5,283 Covid-19 cases, a figure that is way lower than that of the preceding three months but is slightly higher than that of April. But even though the infection rate was low, 32 Covid-related deaths, an average of one per day, were registered in the month. In the past four months, 166 people died due to Covid-19. "There were patients who were on ventilators for over a month. The high toll is due to the high number of cases in the earlier month. Besides, in some cases, Covid is associated with serious comorbidities such as high blood pressure, diabetes and heart elements and is not the primary cause of death," said a senior BMC official.
In January, when the city recorded 2.5 lakh cases and the death toll was 270. More than 19,730 deaths have been recorded in Mumbai from March 2020 to October 3, 2022.