Thousands from drought-hit Marathwada are now doing menial jobs in Mumbai to make a living. The BMC is trying to help them with whatever work that can be found in the city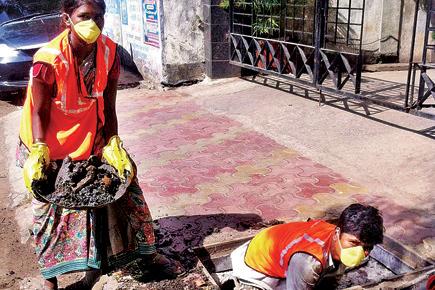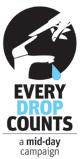 Home no longer has a hold over the Kales. The joint family of 10 left their village, Risod, in Vidarbha's Washim district and migrated to Mumbai two weeks ago.
There was little left at home to stay back for. In Mumbai, they found a chance to start afresh, thanks to the Brihanmumbai Municipal Corporation (BMC).
The civic body has roped in migrants — largely from Marathwada and Vidarbha, which are seeing the worst drought in years — for cleaning of minor nullahs.
Also Read: Mumbai cops to the rescue of 250 drought-hit families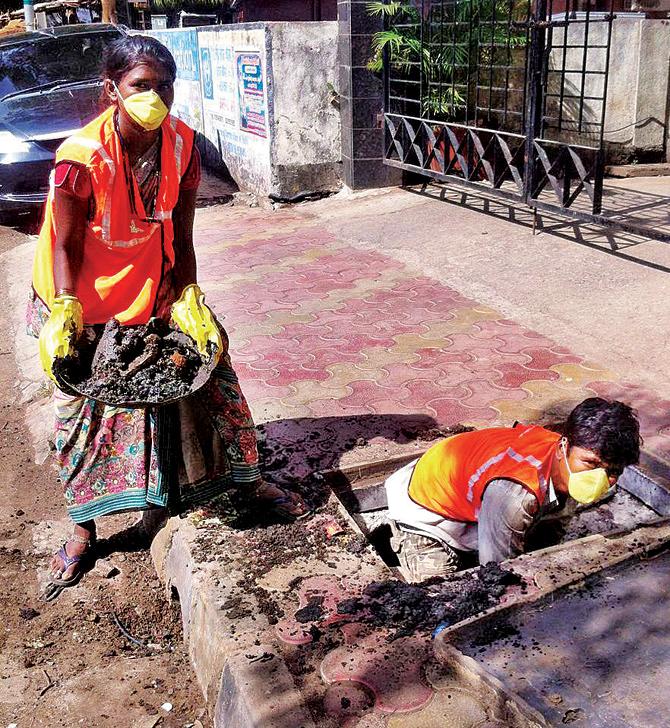 Having learnt hard lessons from the nullah desilting scam of last June, wherein contractors' shoddy pre-monsoon works left the city flooded, the BMC has entrusted ward offices with the work this time. Since wards do not have thousands of labourers at their disposal, they have outsourced the work to NGOs. Many migrants, like the Kales, have been hired by such NGOs.

The Kales are camping in shanties of Chikuwadi in Borivli and are taken to the work sites in Kandivli in tempos by the Faizan Waris Charitable Trust. They work from 9 am to 5 pm.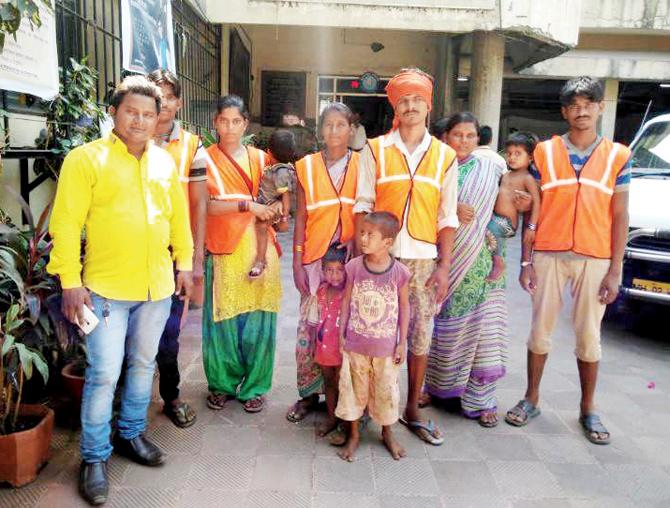 Starting over: The Kale family that has been picked to de-silt nullahs in Kandivli
Bharti Kale, one of the daughters-in-law says the de-silting had come as boon to the family. "We have a five-acre agricultural plot back home on which we grow soya bean, cotton and vegetables. Last year, we sowed seeds worth Rs 50,000 alone, but the crops withered away in the absence of water. We suffered heavy losses."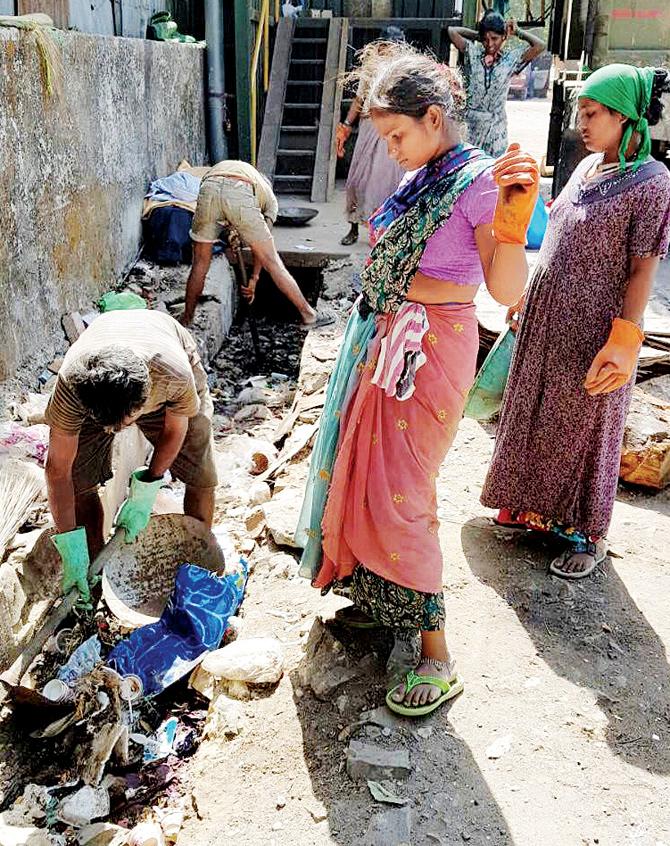 Toiling on: Migrant workers from drought-hit districts have found a way to get back on their feet through the BMC's new initiative
Risod is in dire straits. "The only sources of drinking water are the village wells. But they are drying up fast. There is no water in hand pumps. A water tanker arrives in the village once a week, but the supply is never sufficient," says Rekha Kale, another family member who has two children aged below seven.
Read Story: Maharashtra Congress leaders to tour drought-hit areas from May 5
Since the women, too, go to work, they take the children with them. "We can't leave them behind. We make them sit in shade near our work site. They play there. You just have to give them enough to eat," says Shashikala Pawar, Bharti's sister.
The family plans to stay on for at least two months. "We will then go back to our village and invest whatever we earn here into our land. The rest is up to God," says a hopeful Ashok Kale.