In a video accessed exclusively by mid-day, once the world's heaviest woman, Eman, is seen grooving to Arabic music while lying on her bed at Charni Road's Saifee Hospital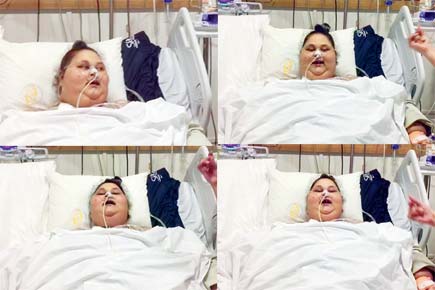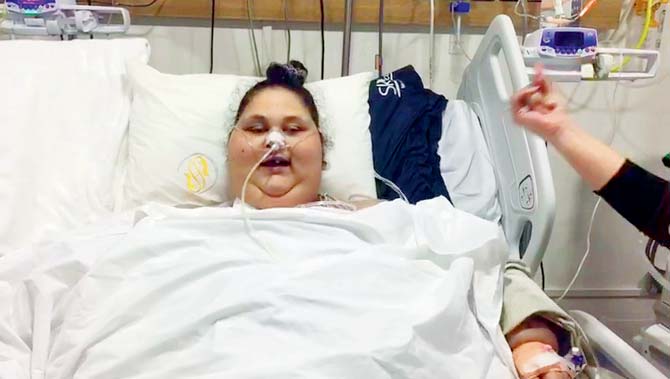 Eman Ahmed Abdulati
Hrithik, prepare for a dance-off. Egyptian national Eman Ahmed Abdulati looks like she is going to keep her word and dance with the superstar once she is out of hospital.
In a video accessed exclusively by mid-day, once the world's heaviest woman, Eman, is seen grooving to Arabic music while lying on her bed at Charni Road's Saifee Hospital.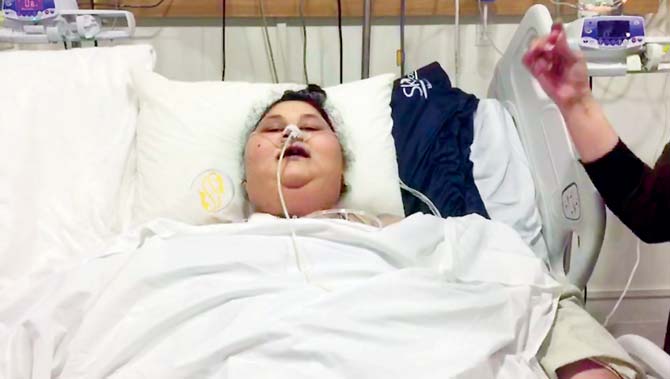 Eman Ahmed Abdulati
The 37-year-old who is being treated for life-threatening obesity in the city, repeatedly bobs and sways her head and shoulders. She even manages to raise her upper body slightly while keeping beat. Her sister and pillar of strength, Shaimaa, stands beside her, playing music on her phone, cheering her on.
Soon after her arrival in Mumbai on February 11, Eman, who Mumbai's bariatric experts agreed to treat after most doctors the family had approached turned her down, had expressed the desire to dance with actor Hrithik Roshan. The video, taken on Thursday (two days after the surgery), is proof that she's inching closer to that dream.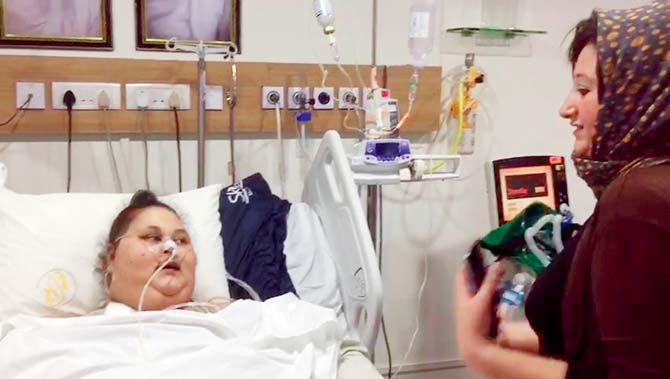 Eman Ahmed Abdulati
Baby steps
For someone who weighed 500 kg until a month ago and lay motionless in bed for over two decades, Eman is already on the road to a quality life. She lost 100 kg thanks to a strict liquid diet and physiotherapy within just days of her arrival, and on March 7, she underwent a Laparoscopic Sleeve Gastrectomy (removal of around 75 per cent of the stomach that will limit her consumption of food) that will help her lose close to 150 kg in a year and a half. She currently weighs 350 kg.
"Eman is a strong woman, who despite her health conditions, never forgets to smile. On Thursday, when we played her favourite Arabic music, she started moving her hands and legs. This came from a woman who a month ago couldn't even move her head. She was so happy at being able to shake her body," said bariatric surgeon Dr Muffazal Lakdawala under whose watchful eye Eman is being treated.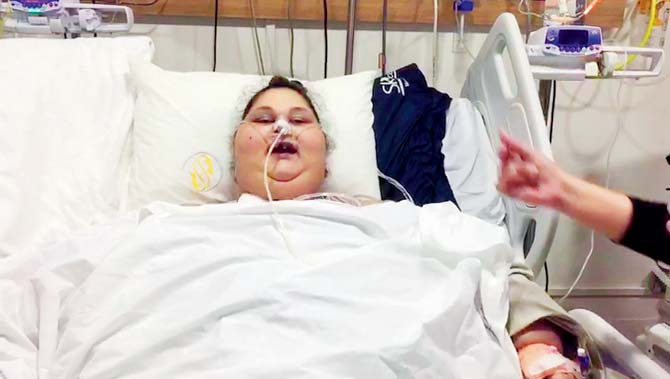 Egyptian national, Eman Ahmed Abdulati swayed and bobbed in her bed after surgery as sister Shaimaa played an Arabic track
'It's a miracle'
Shaimaa was overwhelmed at watching her sister sway back and forth. "What Dr Muffazal has done is nothing short of a miracle," she said.
In a statement after Eman's surgery, Saifee Hospital had said the next course of action would be to correct all her associated medical problems and get her fit enough to fly back home to Alexandria, Egypt.
Watch video here