Budget schools slam government's order asking them to provide Covid safety measures on campus after reopening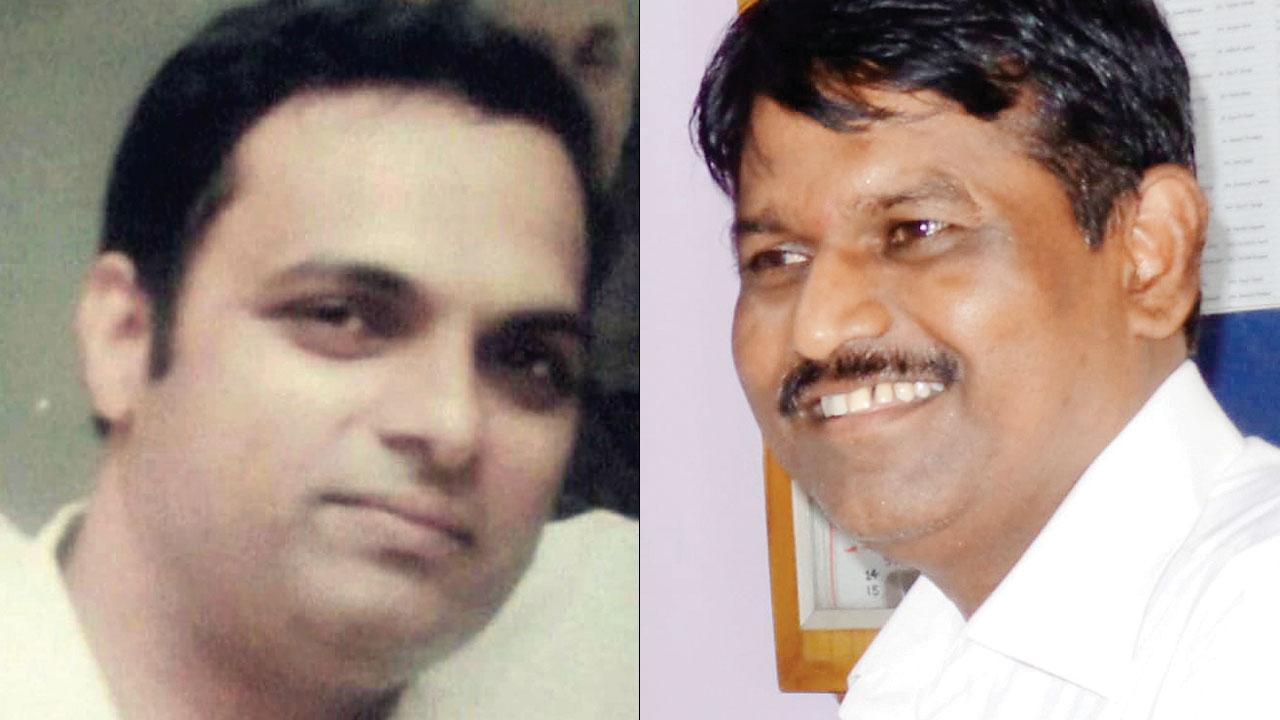 Shivnath Darade, Maharashtra Rajya Shikshak Parishad (right) Pandurang Kengar, Mumbai School Principals' Association
The reopening of schools in cities has finally received the nod, but are schools ready to provide students a safe welcome on campus? While this could be possible easily for bigger, private schools, for budget schools catering to children coming from underprivileged backgrounds, it is proving to be a big challenge.
The Government Resolution (GR) approving reopening of schools in the city from October 4 includes tasks as responsibilities of individual schools such as setting-up of health clinics in schools, providing masks to students, hand-sanitizers, and regular sanitization, etc. But budget schools in the city are unsure of their readiness to reopen schools. They say they are financially incapable of ensuring Covid-19 safety on campus. The guidelines government require them to provide many facilities to their students. Demanding financial help for this, school associations have written to the state government.
ADVERTISEMENT
"All these tasks require money. Aided schools which have nominal fees have not received non-salary grants for a long time. Somehow salaries are being issued for teachers. Now if these responsibilities need to be taken care of, from where are schools expected to generate funds? The GR conveniently mentions the importance of seeking help from CSR (Corporate Social Responsibility) initiatives. But why can't they create a space where schools in need can connect with corporates who are willing to help? Why is everything entrusted to schools alone?" questioned Shivnath Darade, from Maharashtra Rajya Shikshak Parishad, who has written a letter demanding financial assistance to the state government, as well as the Brihanmumbai Municipal Corporation (BMC).
He added, "There are many unaided and self-financed schools which do not charge significant fees to students. In the pandemic, most of them have faced severe financial loss with many parents delaying or not paying fees. The government cannot just shrug off the responsibility."
The spokesperson for Mumbai School Principals' Association, an umbrella body of aided, un-aided and budget schools, Pandurang Kengar, said, "The GR mentions a list of tasks required to be fulfilled by schools, and asks us to connect with social initiatives who want to help. This shows how the government is not taking on any responsibility. At least for government schools, it should have some plan to support."
Adding to this, the principal of a school from the eastern suburbs said, "The BMC has made significant budgetary allocation to provide their students with masks and for other facilities. But there is no such help for aided and unaided schools which too are going to struggle to stick to Covid protocol with financial constraints."