Not being able to bear the shock of failing in four subjects in the HSC examination, 18-year-old Sion resident, committed suicide by hanging herself from a ceiling fan at her residence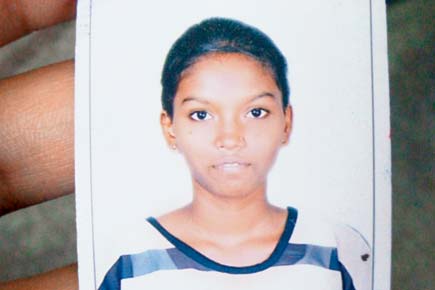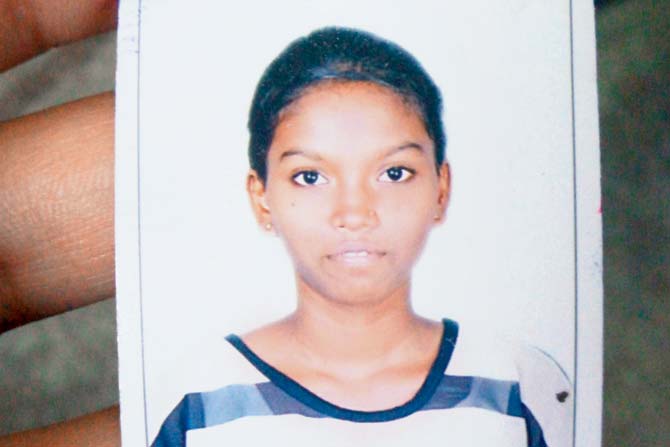 Sion resident Dipti More
Not being able to bear the shock of failing in four subjects in the Higher Secondary Certificate (HSC) examination, 18-year-old Dipti More, a resident of Panchasheel Nagar in Sion (East), committed suicide by hanging herself from a ceiling fan at her residence.
Dad's secret
According to the police, on Tuesday, Dipti returned to Mumbai from her village in Malvan, where she had gone for a vacation along with her mother and two siblings.
Also read - Pune: 18-year-old hangs self after checking results
On the day the results were declared, she had asked her father Deepak, who works in a private company, to check them online and call her up to tell her scores.
However, even after checking her marks, he did not disclose the result to her, thinking that she would get depressed. Her father Deepak said, "Dipti was confident that she would score well in the HSC exam; she had even planned to celebrate her performance with her friends and professors. She returned home from the holiday two days back. After checking the results, I didn't inform her, because I knew that she would not have been able to bear the shock of failing in four subjects."
Also read: Counsellor manages to talk distressed HSC student out of suicide thought
"As she was calling me again and again to know the results, I told her that the website was not working properly. I thought of talking to her about it after returning home. But by the time I reached home, she had already hanged herself," he added.
A little too late
According to Deepak, when he reached home around 2.30 pm after taking half a day's leave from work, he found the door locked from inside.
After a boy from the neighbourhood climbed onto the terrace and entered Dipti's room, he found her hanging from the ceiling fan.
Also read: 17-year-old student gets poor marks in English, hangs self
"I tried to hide her results so that she wouldn't get depressed, but I'm sure she got to know from some other source," added Deepak.
Dipti has left a suicide note for her parents, where she has apologised for not being able to clear the exams. A case has been registered at Wadala TT police station, and her body has been sent for post-mortem to Sion hospital.