With both the Union and state governments lying through their teeth that nobody died due to oxygen shortage, families who lost a loved one running between hospitals are seething in anger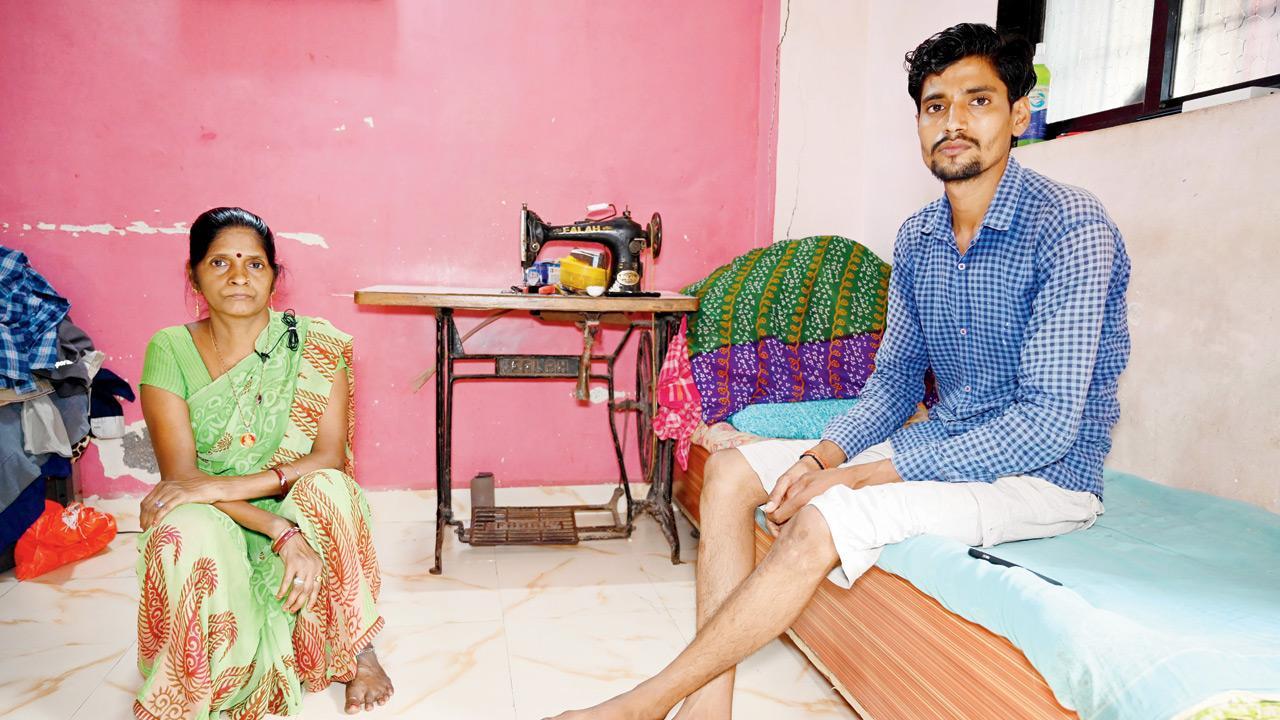 Rahul and Rekha Verma have saved Ram's sewing machine in his memory
Even as the Centre claimed this week that there have been no Covid-19 deaths due to oxygen shortage and the Maharashtra government backed it on Thursday, families of those who died in hospital due to alleged oxygen shortage in April have said that the government is lying. The second wave was filled with scenes of oxygen shortages at hospitals treating Covid-19 patients.
In mid-April, seven people admitted to the ICU at Vinayaka Hospital died within a span of three hours. While relatives alleged that the deaths were due to lack of oxygen, the hospital said the patients were all brought in a critical condition.
"I lost my father who was admitted to the ICU of Vinayaka Hospital in Nalasopara. The hospital ran out of oxygen and they did not inform us on time, else I would have taken him to another hospital or arranged oxygen at home," said Rahul Verma.

Relatives outside Vinayaka Hospital in Nalasopara East on April 12. Pics/Hanif Patel
Ram Babu Verma, 55, was admitted to the hospital in a critical condition on April 5 after his oxygen concentration level dipped to 45. "But he was recovering in the ICU," said his wife, Rekha, 52.
Rahul said, "His oxygen level had reached around 90 and he was about to get discharged from the hospital in the next few days. On April 12, I got numerous calls from the hospital staff asking me to pay the bending bill but they did not tell me that my father had died," he said.
"I was asked to immediately reach the hospital in the afternoon. I saw a number of patients' relatives in a state of panic. But the guards did not let us inside," said Rahul, who is a plumber. "I learned from the nearby tea shop that the hospital has been out of oxygen for four hours. This terrified me as my father was on oxygen support," he said.