Elephant expert Sagnik Sengupta from NGO Stripes and Green Earth Foundation, which has been helping the state forest department monitor the elephants, told mid-day that the herd entered the forest, which is in the Malewada range, around January 6 while the tusker got there around January 11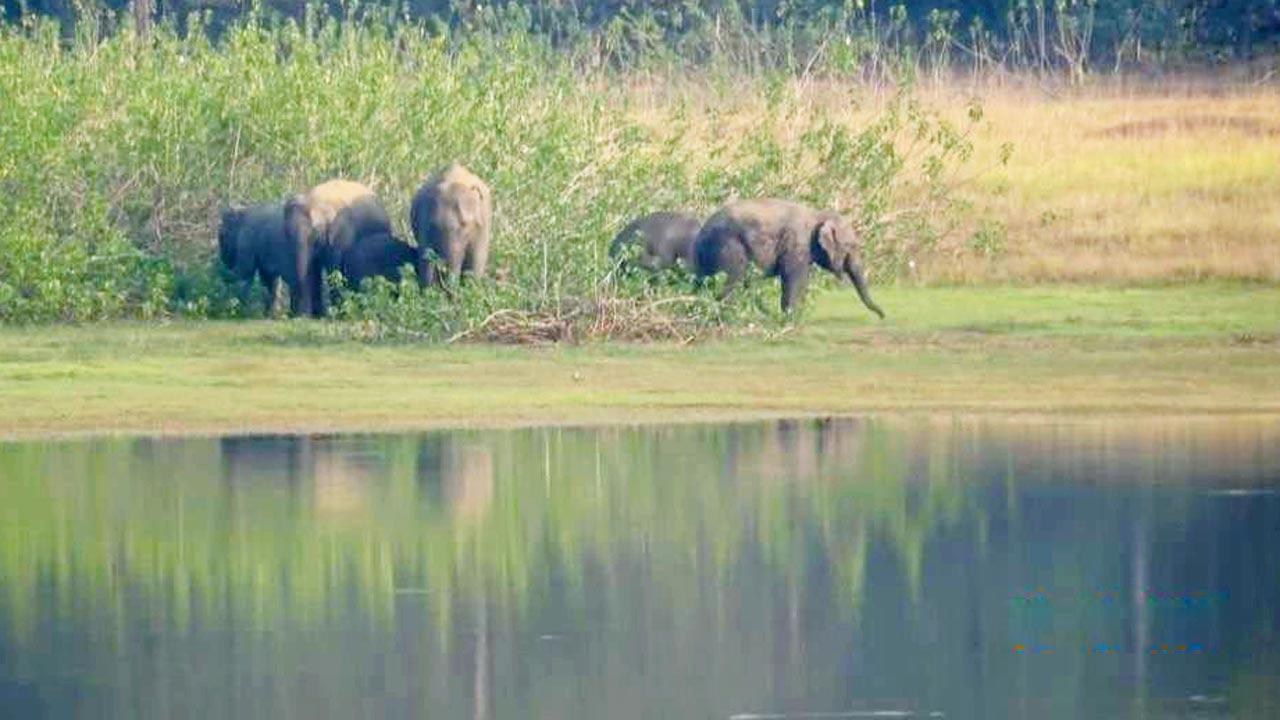 The herd, which had been to eastern Maharashtra before, entered Gadchiroli district in August 2022
A herd of elephants that had wandered from Chhattisgarh to Navegaon in Gondia, as well as Gadchiroli, in eastern Maharashtra has now entered Tipagad forest in the latter district, which is part of the infamous red zone where Maoists operate. This has made it difficult to monitor the pachyderms.
Elephant expert Sagnik Sengupta from NGO Stripes and Green Earth Foundation, which has been helping the state forest department monitor the elephants, told mid-day that the herd entered the forest, which is in the Malewada range, around January 6 while the tusker got there around January 11.
ADVERTISEMENT
"Being a red zone and dense forest, entry is restricted. Our team has been unable to track the herd but we are planning to get permission to enter the forest from the authorities concerned," Sengupta said.
According to the expert, the herd had entered Tipagad around the same time, in January 2022, and stayed there till mid-March before going back to Chhattisgarh.
"Our team is planning to verify the location by entering Tipagad along with forest staff to confirm the location. As there are no indirect signs of the herd in terms of footprints or fresh dung in Malewada and Murumgaon and no confirmation from Chhattisgarh that the herd has moved back, it is assumed it is in Tipagad, like last year," Sengupta added.
Also Read: Mumbai: Trouble in birdwatchers' paradise at Andheri's Lokhandwala
The elephants first entered Gadchiroli from Chhattisgarh in October 2021. Though they went back in March 2022, the pachyderms returned to the district in August 2022.
It has been claimed that habitat loss due to large-scale mining in the neighbouring state may be behind their behaviour. The availability of water bodies and food in the forests of eastern Maharashtra seems to be another reason why the giants prefer this area. Do you often find yourself in the middle of office politics?