Two months after getting safety clearance, five new stations on the Uran line and Dighe station are yet to be opened, as officials wait for politicians to make time for inauguration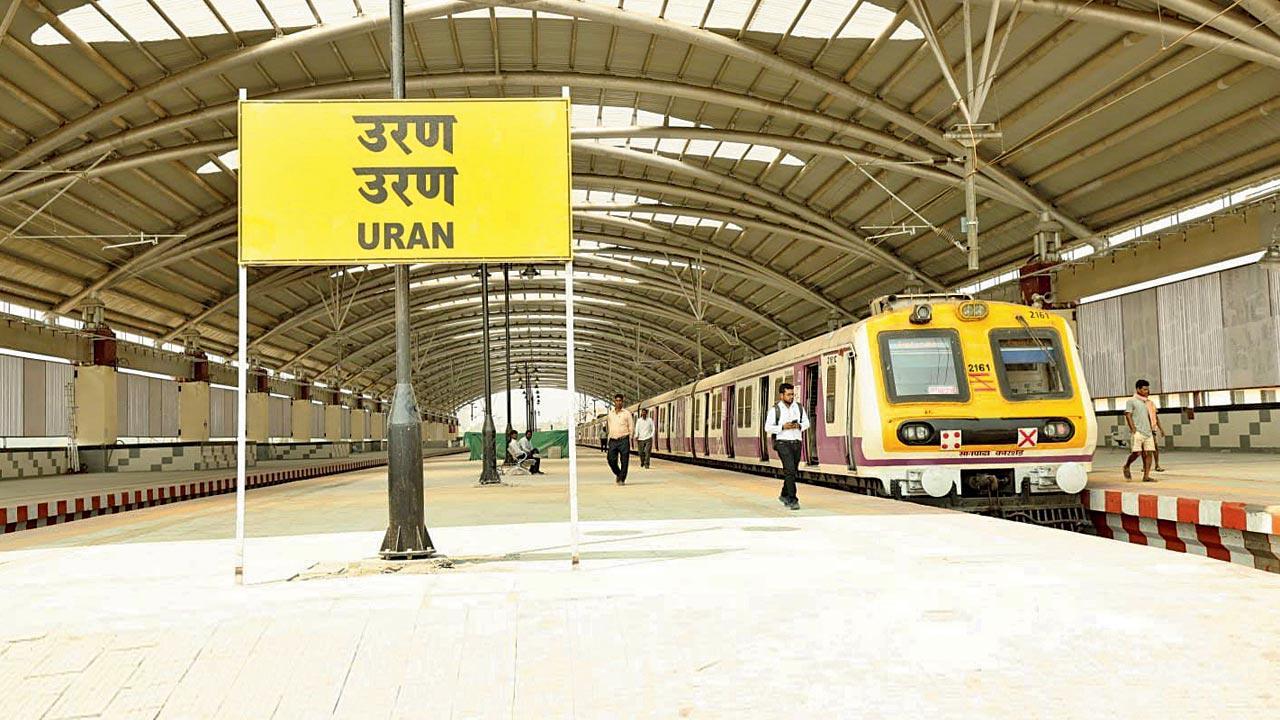 Uran railway station, one of the five new stations on the Uran railway line in Navi Mumbai
The Uran railway line in Navi Mumbai, with its five new stations—Gavhanpada, Ranjanpada, Nhava-Sheva, Dronagiri, and Uran—received approval from the Commissioner of Railway Safety to run passenger trains in mid-March. However, it has been awaiting a formal inauguration by politicians, delaying the use of promised new lines and stations.
Once opened, this line will bring significant benefits to local residents, connecting them more efficiently to the main transport links in Mumbai and Navi Mumbai City. 
ADVERTISEMENT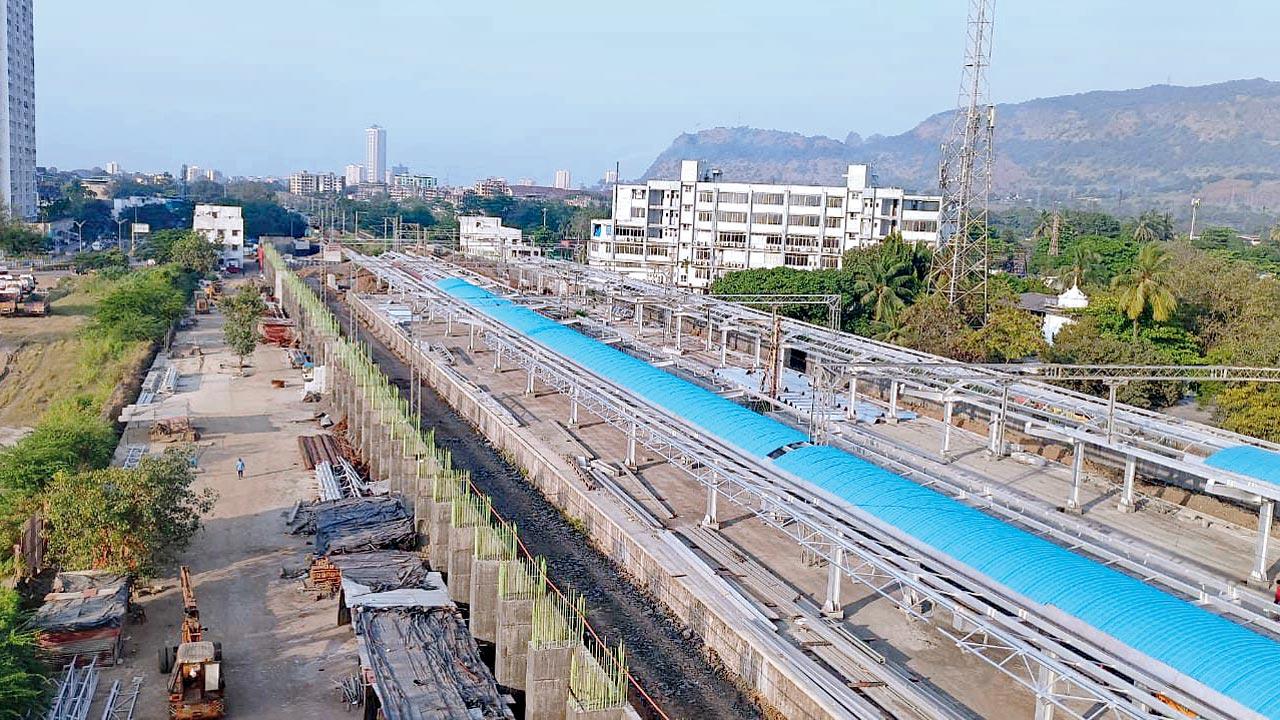 The Uran railway line in Navi Mumbai will get five new stations—Gavhanpada, Ranjanpada, Nhava-Sheva, Dronagiri and Uran
The Belapur-Seawood-Uran Railway Project is a crucial initiative aimed at enhancing accessibility to the central part of Navi Mumbai from peripheral areas where development has been planned. The introduction of this new line will greatly benefit the public and passengers. Moreover, the line will cater to the passenger traffic demands generated by the Jawaharlal Nehru Port, port-based industries in the vicinity, ONGC, the Defence establishment at Uran, the Navi Mumbai Special Economic Zone (NMSEZ), and various residential, industrial and warehousing complexes in the sub-region.
This project has faced significant delays, as highlighted by mid-day in February 2021. The Central government's infrastructure and project monitoring division of the Ministry of Statistics and Programme Implementation labelled it one of Maharashtra's most delayed railway projects, with a time overrun of 216 months, equivalent to 18 years. The project received approval in March 1996, and was originally scheduled for completion in March 2004, with an initial estimated cost of Rs 495.44 crore.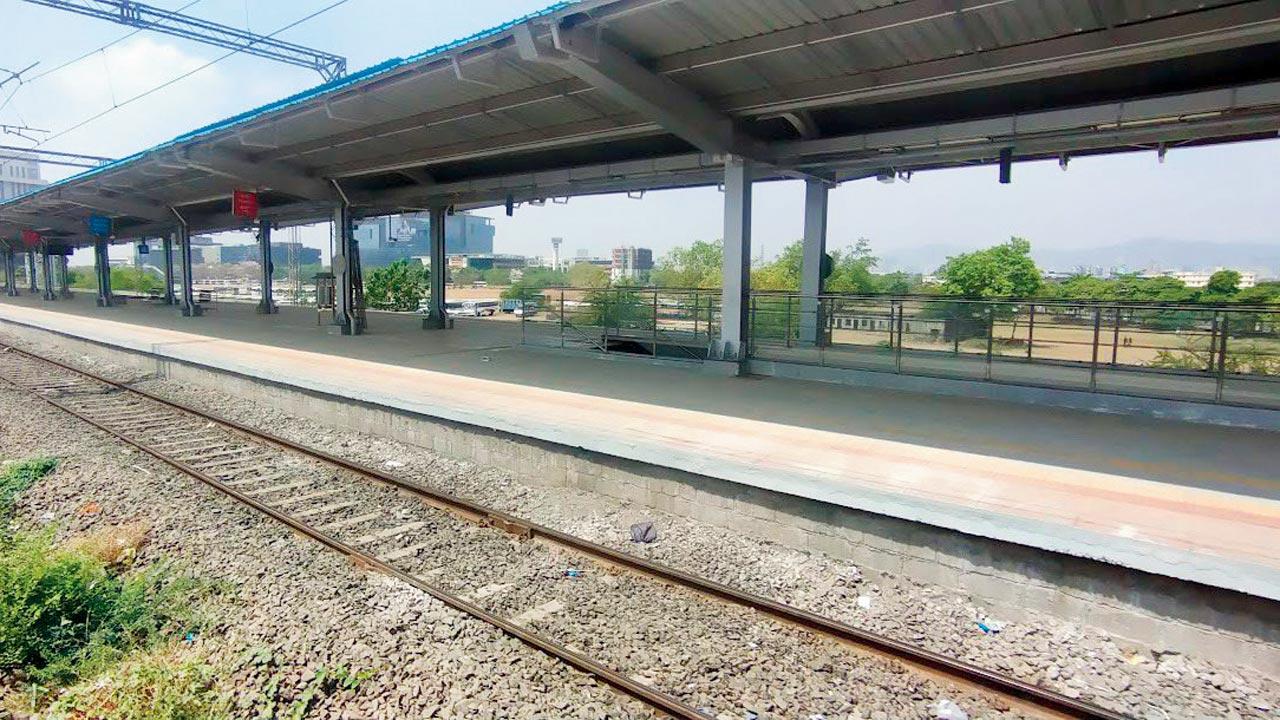 The project's cost is shared between the Railways and the City and Industrial Development Corporation (CIDCO) of the Maharashtra government. Railways bear one-third of the cost, while CIDCO covers two-thirds, maintaining a 67:33 ratio. Regarding the 27 km Belapur/Nerul Uran stretch, the first phase, a 12.4-km double line up to Kharkopar, was completed and commissioned on November 11, 2018. Currently, it operates with 40 services. The remaining 14.60 km from Kharkopar to Uran, including five stations, is expected to open soon. The total project cost is approximately Rs 2,900 crore.
Crowds could double
At the moment, there are about 40 services running with an average of around 20,000-25,000 commuters. The line currently ends at Kharkopar.
The crowds are expected to double when the entire suburban corridor opens till Uran. 
Dighe station waits, too
Furthermore, the newly-constructed Dighe station on the trans-harbour corridor is part of the planned elevated corridor between Airoli and Kalwa, connecting the Navi Mumbai trans-harbour line and the main line. Located along the trans-harbour line, adjacent to the Thane Belapur Road crossing over the Thane-Vashi line, Dighe station marks the starting point of the new elevated line.
Dighe station comprises two platforms, each measuring 270 m in length and 12 m in width. It is equipped with two lifts, four escalators, and four underpasses for passengers.
"The monsoon is approaching. Railway officials should not wait for a politician but should involve senior staff or local social workers to open the lines and stations. As political leaders become occupied with numerous tasks, they should set a precedent by opening public projects as early as possible for the greater benefit of the public," stated Manish N Koparkar of Navi Mumbai Pravasi Sangh.
"People have been waiting for too long. The project has already faced significant delays, and they are not willing to wait any further. Politicians are merely testing the patience of citizens and seem unconcerned about public convenience. It is high time that such public projects are opened promptly upon obtaining all necessary clearances. Public convenience should always take precedence over photo opportunities for politicians," said Subhash H Gupta of Rail Yatri Parishad.
While railway officials remained mum on the entire issue, mid-day tried to reach out to Minister of State for Railways Raosaheb Danve Patil, but evoked no response.
 
Sanction orders
According to Commissioner of Railway Safety regulation 1302, if sanctioned work is not taken in hand within 12 months from date of sanction, Commissioner of Railway Safety should be approached for renewal of sanction.
Rs 495.44cr
Estimated project cost in 1996
Rs 2,900cr
Total project cost by 2023
2004
Year in which the project was to be completed
"Exciting news! Mid-day is now on WhatsApp Channels

Subscribe today by clicking the link and stay updated with the latest news!"
Click here! Will you take intranasal vaccine as a precautionary dose?