TV serial's set gutted. Eight engines and four water tankers called in. It took 3 hours to douse the fire that occured at 9:30 pm. Electrical wiring, equipment damaged in the blaze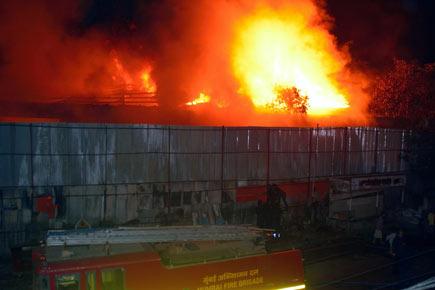 Balaji Telefilms, Balaji studio fire, Ekta Kapoor, Chandivali, Mumbai news, major fire, Mumbai Fire Brigade, 'Yeh Hai Mohabbatein'
A major fire broke out at a Chandivli studio on Friday night. The blaze, which started at 9.30 pm, engulfed the set of Balaji Telefilms' serial Yeh Hai Mohabbatein. It spread on the ground and first floors within 15 minutes and it took firefighters three hours to douse the flames. No casualties were reported.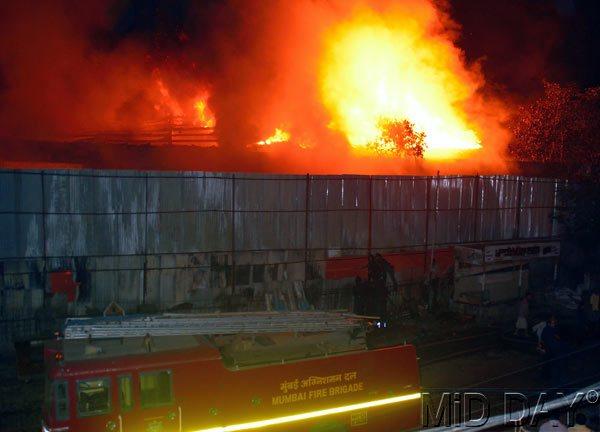 Members of the Mumbai Fire Brigade arrive at the scene. Pics/Prashant Waydande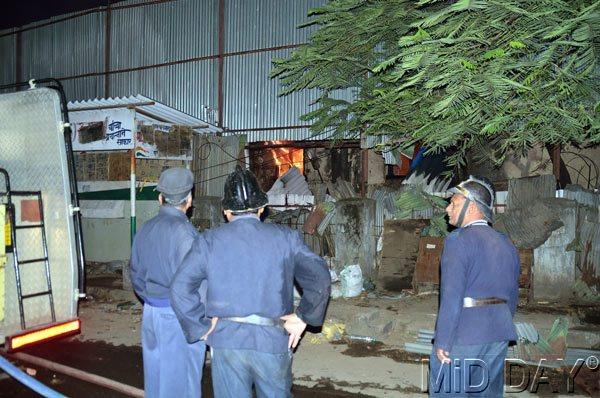 Firefighters attempting to form a strategy to control the fire
Fire officials from Marol fire station rushed to the spot at 9.40 pm to douse the fire. As the complete set had caught fire within a short span of time, fire brigade officials had to call eight fire engines and four water tankers.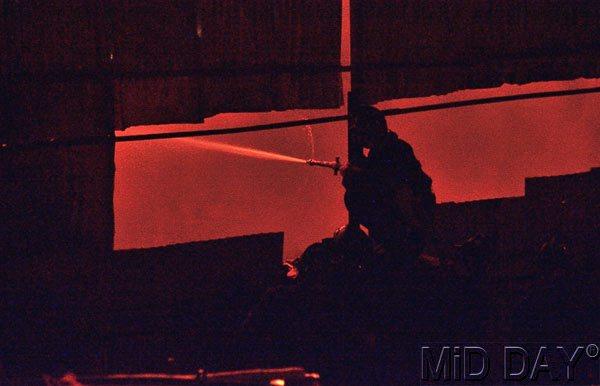 A firefighter tries to extinguish the fire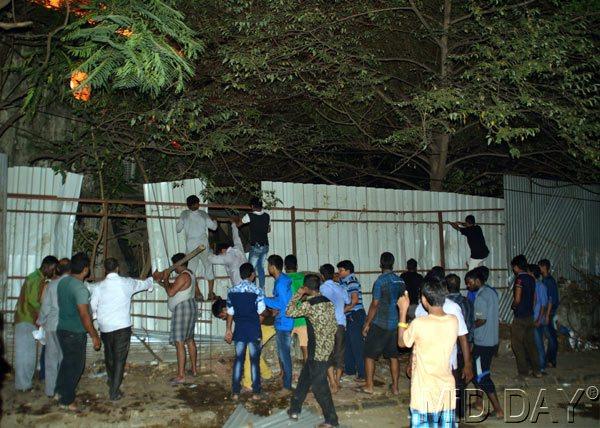 Locals were seen helping the firefighters, which helped speed-up the process of fire control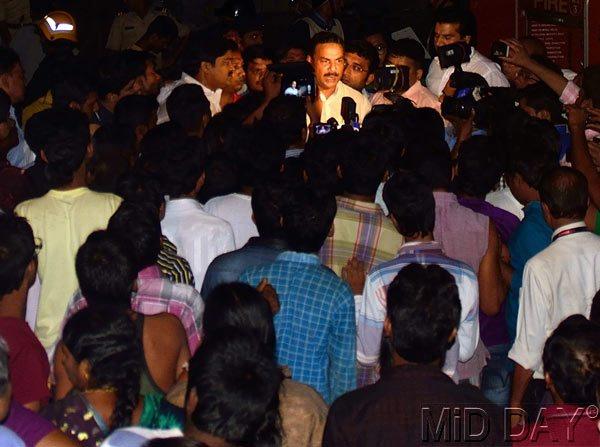 Mohammad Arif (Naseem) Khan addressing locals and mediapersons
A fire official said, on condition of anonymity, "The electrical wiring and equipments were damaged. Even the editing room, light and sound systems, furniture and clothes had caught fire. The fire came under control by 12.20 am and finally we managed to douse it by 1 am."