Meet the 21-year-old who makes thousands of people chuckle every day with the 'Bombay High Court' parody account on Facebook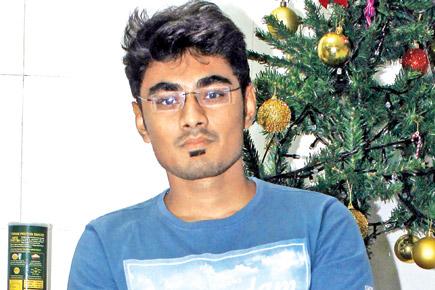 Aakash Shah at his office at Sion, where he comes up with the one-liners for the page. Pic/Poonam Bathija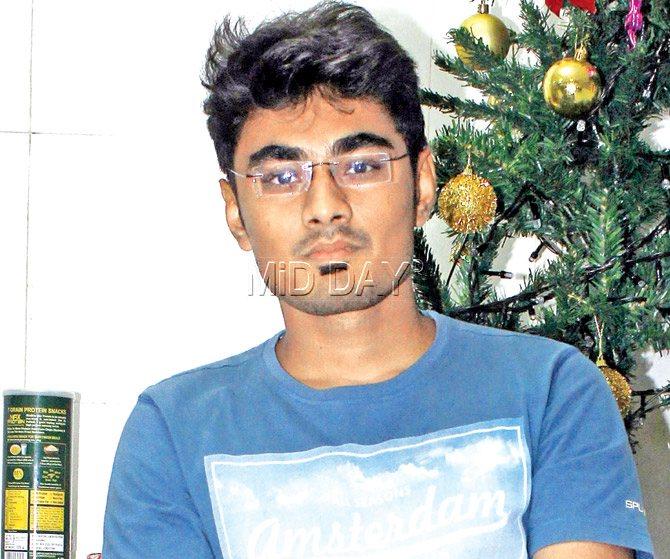 Aakash Shah at his office at Sion, where he comes up with the one-liners for the page. Pic/Poonam Bathija
The Bombay High Court has never been this funny. Meet the guy who makes thousands of people chuckle every day with the now famous 'Bombay High Court' parody account on Facebook - 21-year-old Aakash Shah.
With its light-hearted quips, the page has gathered over 68,000 likes and has reached more than 5 million Facebook users within a fortnight of its inception. The page has managed to not just grab the attention of youngsters but also the employees of the real High Court. "Within a few days of its launch, a few employees of the court threatened me to shut down the page, claiming it is in contempt of court. Well, I just got my own set of lawyers to handle the situation," Aakash quipped.
Love-hate with HC
Ironically, the page is set up under the handle '@2OFFICIAL4YOU', and is enjoyed by quite a few staffers at the HC as well. "I get messages from people from there saying how much they love the page, and how funny it is for them to be in the same profession and read the posts. People read my posts at the high court canteen during lunch hours and have a blast. It's hilarious," he said.
He added, "We see a lot of parody accounts but no one ever targets institutes, as it can get tricky. We too were scared initially, but went ahead anyway. We wanted something that Mumbaikars could connect with, and as the Bombay High Court attracts a lot of debate, we thought people would relate to it more."
Aakash, who set up the page with the help of his friend Nikhil Ghatnekar (18), a BSc student at Ruia college, draws humour from all experiences, good or bad. Take for instance this popular joke on his page – "Jain people writing 'Foodie' on their Instagram bio shall be fined."
Failing thrice in CA exams is not good news for any 20-something, let alone one who hails from a Gujarati family, he pointed out. However, he seems to have turned things around. "I'm from a typical Jain Gujarati family, but CA was clearly not for me. Having said that, I'm not a great writer either; nobody would ever buy my book. But, I do know how to make people laugh. I think that has worked for me," said the 21-year-old, who is currently studying BCom at HR College.
Taking on Salman
Some jokes, however, are more controversial. One post, in particular, ended up ruffling quite a few feathers and scoring more than 10,000 likes – "The Court humbly requests every parent to educate their children. We do not want more Salman Khan fans in future."