Case of American man of Indian origin accusing Mumbai-based wife of abducting their daughter takes tragic turn with the girl's death at city hospital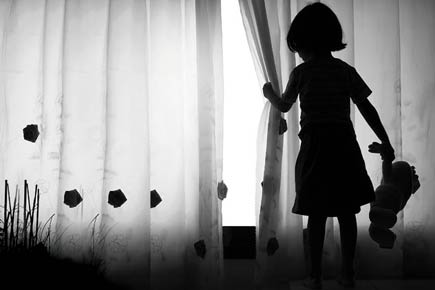 Mystery shrouds the death of a six-year-old American national who was found lying unconscious at her mother's maternal home in Khar on April 19 and declared dead at Bandra's Lilavati Hospital and Research Centre on April 29.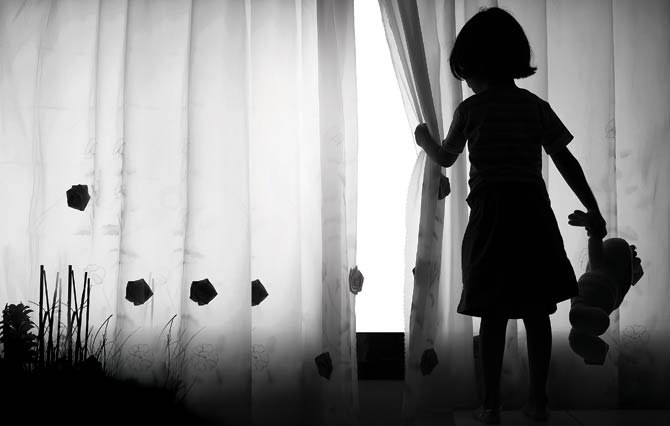 Kiara, born on October 10, 2009, in India, was a student of Vile Parle's Gokalibai School. She was the third daughter of Kansas resident Dharmesh Ved, an American national, and Sejal Dhutia, 40, who now lives with her parents in Khar. The couple is estranged and locked in a domestic violence battle, which is now being heard in the SC.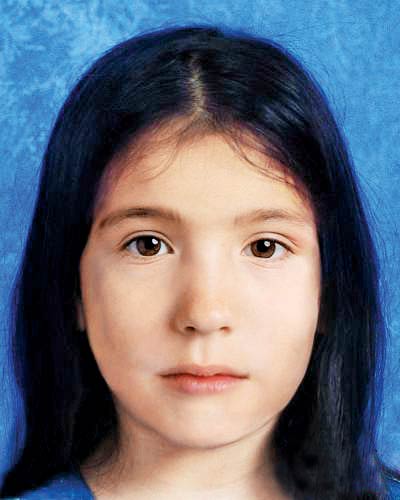 An age-progressed image to four years, circa 2013, of Kiara uploaded on Lighting their Way Home, a group aiding the search for missing children
According to officers at the Khar police station, where a medico-legal case has been lodged, Kiara was found lying unconscious in her bedroom by her maternal aunt. She was rushed to the nearby Hinduja Healthcare Surgical Hospital and was shifted to Lilavati the same day. Here, she was treated for over 10 days and was, on April 29, declared dead. Since the cause of death could not be ascertained, the doctors informed the Khar police which registered a medico-legal case as per procedure, after which her body was sent to Juhu's Dr RN Cooper Municipal Medical College & General Hospital, where an autopsy was conducted.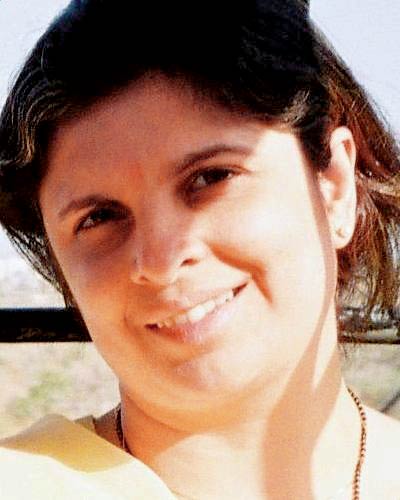 Kiara's mother Sejal Ved 
Parents' legal battle
Sejal and Dharmesh had an arranged marriage in 1999 in Mumbai. Ten years later, the couple filed for separation in a US court, which was granted. However, Sejal's family claims that as the divorce had not taken place according to the Hindu Marriage Act, it cannot be considered legal. Sejal had filed a case for Kiara's custody in India. A case filed by her family alleging domestic violence, dowry harassment and a demand for maintenance is pending in the Supreme Court. While the couple's other two daughters, Payal and Neeti, continue to live with Dharmesh in Kansas, America, Kiara was living in Mumbai with Sejal. Dharmesh alleges that though he won the custody of Kiara in 2011, Sejal had 'abducted' her and fled to India in October 2011 on a fake passport. Dharmesh said a felony warrant was issued against Sejal on November 21, 2011. The websites of several organisations that work towards tracking missing people, including Lighting their Way Home, seek information on Kiara, last seen in Leawood, Kansas, on May 25, 2011. They identify Sejal as her 'abductor and non-custodial mother'.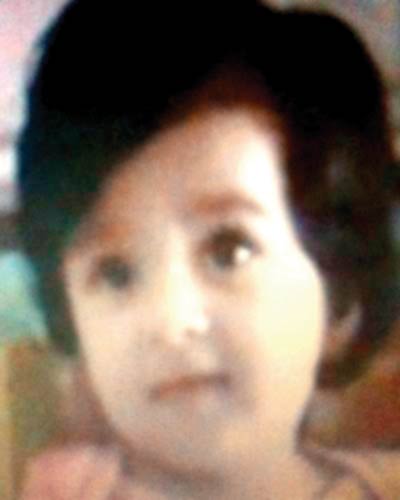 An infant Kiara
A member of the family, not wishing to be identified, said, "Dharmesh wanted a son and after she gave birth to their second daughter, he began assaulting Sejal. She was hit and kept in the bathroom for several hours at a stretch. She suffered physical assault and mental harassment by Dharmesh. It's driven her over the edge and she is currently undergoing counselling. Her father visited them in America four times, but the matter was not resolved."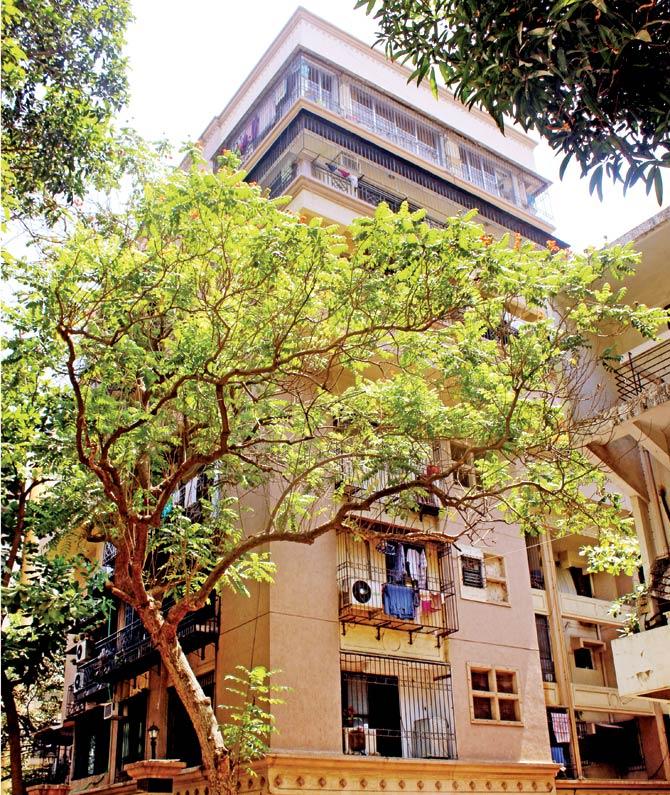 The Khar building where Sejal now lives with her maternal family. Pic/ Prabhanjan Dhanu
He added, "Dharmesh even demanded dowry and asked for a petrol pump in America and a bungalow in Aamby Valley." The family member said, "Dharmesh had been informed about Kiara's admission to the hospital, but he never came to meet her."
Father's allegations
Dharmesh has procured documents from Lilavati Hospital pertaining to Kiara's case. A copy of these is available with mid-day. These reveal the line of treatment given to Kiara between April 19 and 29.
According to the documents, the first medical intervention that Kiara received was by a neighbour, a professor of anesthesiology at a city medical college. They tried to resuscitate her but with no result. On the way to Hinduja Hospital, there was another attempt at resuscitation. The on-duty paediatrician at Hinduja found that Kiara was unresponsive, with no spontaneous respiration.
Treatment at Hinduja, according to the report shared by Dharmesh, restored a heartbeat in the six-year-old after which she was shifted to Lilavati Hospital, where she was taken to the ICU for further treatment.
Dharmesh alleges that an informant (it is not clear who this person is) told him that a tablet of Trika (alprazolam) — an anti-anxiety medication — was found next to the child at her home and believes that this may have led to her death.
The Lilavati document that he shared states: "In view of suspected poisoning, activated charcoal plus milk of magnesia was given on Day 1 and flumazenil infusion was started as the urine s/o benzodiazepine toxin present.
Subsequently, she received parenteral nutrition as kabiven as per need." The report says that the child had suffered irreversible brain damage.
On April 29, at 10.05 am she had a cardiac arrest and could not be revived. She was declared dead at 10.24 am.
Dharmesh also alleged that though Kiara was clinically dead on April 19, she was declared dead only 10 days later. He told mid-day over the phone from his Kansas residence that he suspects foul play in his daughter's death and that his wife's family enjoy the support of influential people in Mumbai.
The medical standpoint
In a letter to the US Consulate, dated May 4, 2016 (a copy is with mid-day), the medical superintendent of Lilavati Hospital Dr Sitaram Gawde confirmed that Kiara was being treated at the hospital between April 19 and April 29. "This being a medico-legal case, police was informed about the case and her dead body was handed over to the police for further investigation (post-mortem examination). This hospital has not issued any death certificate in the case of Kiara."
Speaking to mid-day, he said, "Since the police is already investigating the case, I do not wish to make any statement." On the subject of the death summary (the letter is with Dharmesh), he said, "I do not wish to comment."
A senior hospital official, not wishing to be named, said, "The child was brought in a critical condition to Lilavati, she was unconscious and was on ventilator support. While her heart was beating, there was no oxygen supply to her brain and she had suffered brain damage. Her central nervous system was not responding though all efforts were made to revive her. The case was treated as a medico legal case and police was informed accordingly."
"The point was that the child was under some influence of drug, and upon enquiry, the informant found to have noticed the tablet, Trika, lying next to the child at her home. An internal urine test conducted for toxicology also confirmed the presence of benzodiazepine toxin, confirming that the child had ingested the said tablet. But how and how much quantity is a matter of police investigation," the official said.
When asked the reason for keeping the child in the hospital for 10 days, although she was not responding to treatment, the official clarified, "As Indian laws do not permit euthanasia, and as her heart was pumping, we tried our best to revive her till the end. All internal papers have been handed over to the US Consulate, after we received a letter from them."
Toxicology reports awaited
The body of Kiara, whose funeral has been conducted, was sent to Cooper Post-Mortem Centre, where an autopsy was performed. According to officials at the center, "The cause of death has been kept pending as we are awaiting the histopathalogy test report form JJ Hospital, which will confirm or rule out if the child was suffering from any ailment. The toxicology report from the State Forensic Science Laboratory, Kalina, will give details on the question of alleged poisoning."
When mid-day asked Dharmesh if he planned to come to India to investigate Kiara's death, he said, "There is only corruption in India. My daughter was an American citizen and she was abducted. I don't even believe in your (Indian) judiciary." Dharmesh has not made any complaint in the matter with the Mumbai police. Sources at Khar police station said that there's an FIR lodged by Sejal against him at the police station, alleging domestic violence. If he were to land in India, he would be arrested by Khar police.
Meanwhile, senior inspector at Khar police station, Ramchandra Jadhav said, "We are investigating Kiara's case. We are waiting for the post-mortem exam report. Once that is out, we will go ahead with our investigations."
Sejal's parents refuted all allegations of foul play.