The state government has rejected a proposal by railways to develop patches of land near Mulund and Bhandup railway stations for commercial purposes; plan mooted creating office buildings and shopping complexes there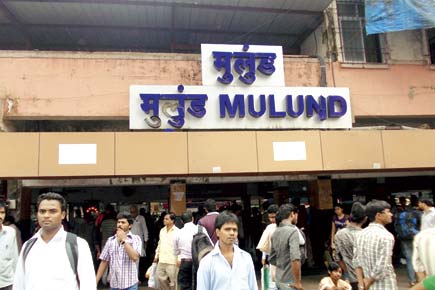 While the Brihanmumbai Municipal Corporation (BMC) in its Development Plan (DP) 2034 has proposed a floor space index (FSI) of 8 for developing lands near railway stations, the state government recently rejected a proposal to develop lands near Mulund and Bhandup railway stations.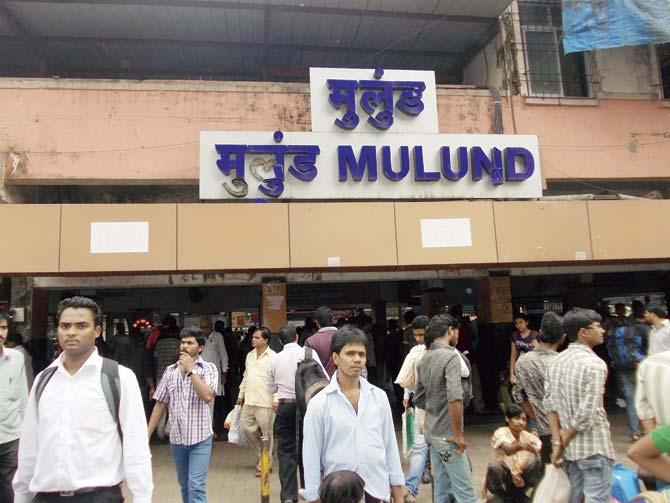 Railways had planned to build skyscrapers near Mulund and Bhandup railway stations, in order to benefit commuters
According to sources, at a recent meeting the state government did not accept the proposal for commercial development of railway land at Mulund and Bhandup. These huge parcels of land are located close to the stations. "We had asked for approval from the government for commercial development at Mulund and Bhandup, which has not been accepted.
An additional survey is being carried out at Thane," said a railway official. The official said the possibility of developing land near Thane railway station is still open. The Mumbai Rail Vikas Corporation (MRVC) had asked for 5,400 square metres near Mulund, and 38,754 square metres near Bhandup.
"We had asked for FSI of 4 at these locations," said Prabhat Ranjan, chief PRO, Mumbai Rail Vikas Corporation (MRVC). FSI of 4 allows building of four times the area of the land in question. As per the plan, skyscrapers with office spaces and shopping complexes were to come up at these places, in order to benefit commuters and other people who frequent these areas.
Railway sources expressed their surprise at the plan's getting vetoed at a time when the BMC had pushed for an FSI of 8 near stations in their DP 2014-2034. mid-day had even reported that the civic body had planned to slash parking spaces for buildings coming up near stations, in order encourage usage of public transport.
For now, there is still the prospect of commercial development at Thane. Officials said that as per the Railway Board's directive of converting Thane into a world-class station, they would be looking at commercial development there.
The Thane Municipal Corporation has already carrying out its Station Area Traffic Improvement Scheme (SATIS), by way of which auto rickshaws and taxis ply on the ground level while the first floor has a bus stand and stops.
The ticket counters have also undergone a makeover, and a lift for patrons is being built. Once the commercial building comes up, the station is expected become self-sufficient.