The 4.7 km stretch inside Aarey Milk Colony, which is a crucial east-west connector for the far suburbs, clocks a shocking 349 potholes—74 per km on an average—on the road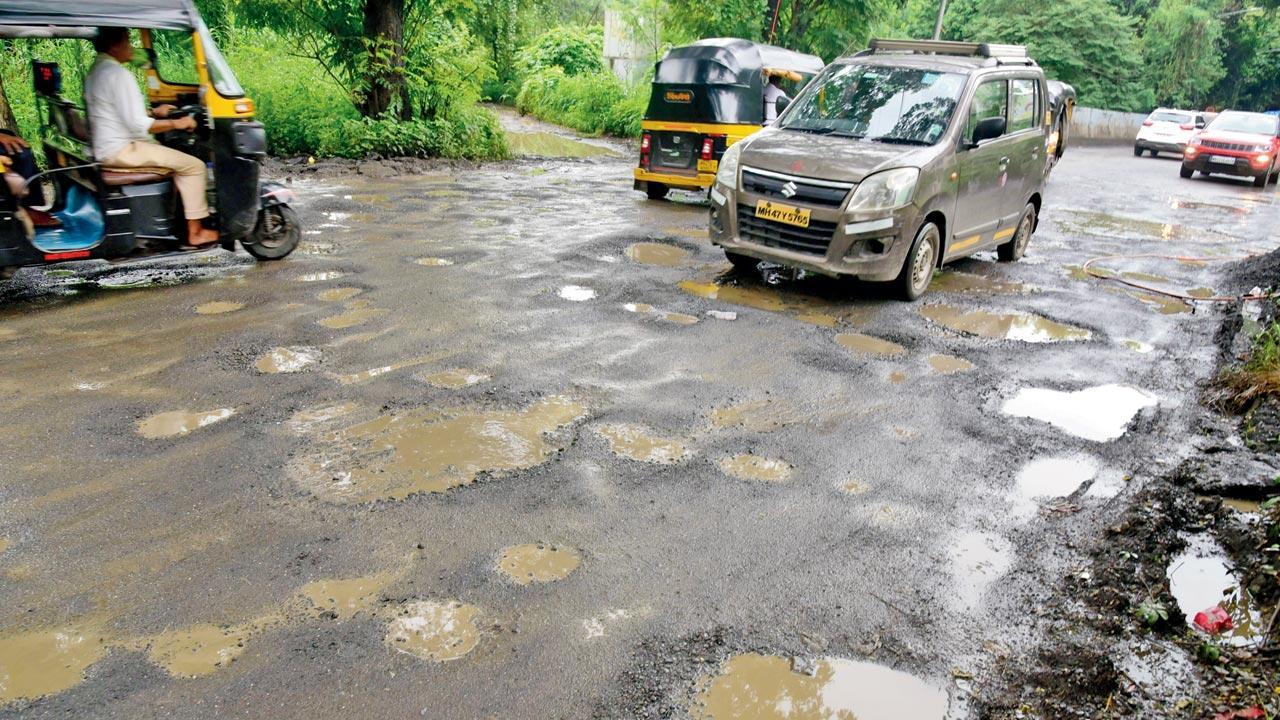 Near oshiwara river bridge: Where are the roads in Aarey, ask citizens. Pics/Atul Kamble
Potholes in the city are quite simply a fact of life for Mumbaikars. There are very few roads well-made enough to escape the fury of the monsoon. Take the key arterial road at Aarey Milk Colony for instance.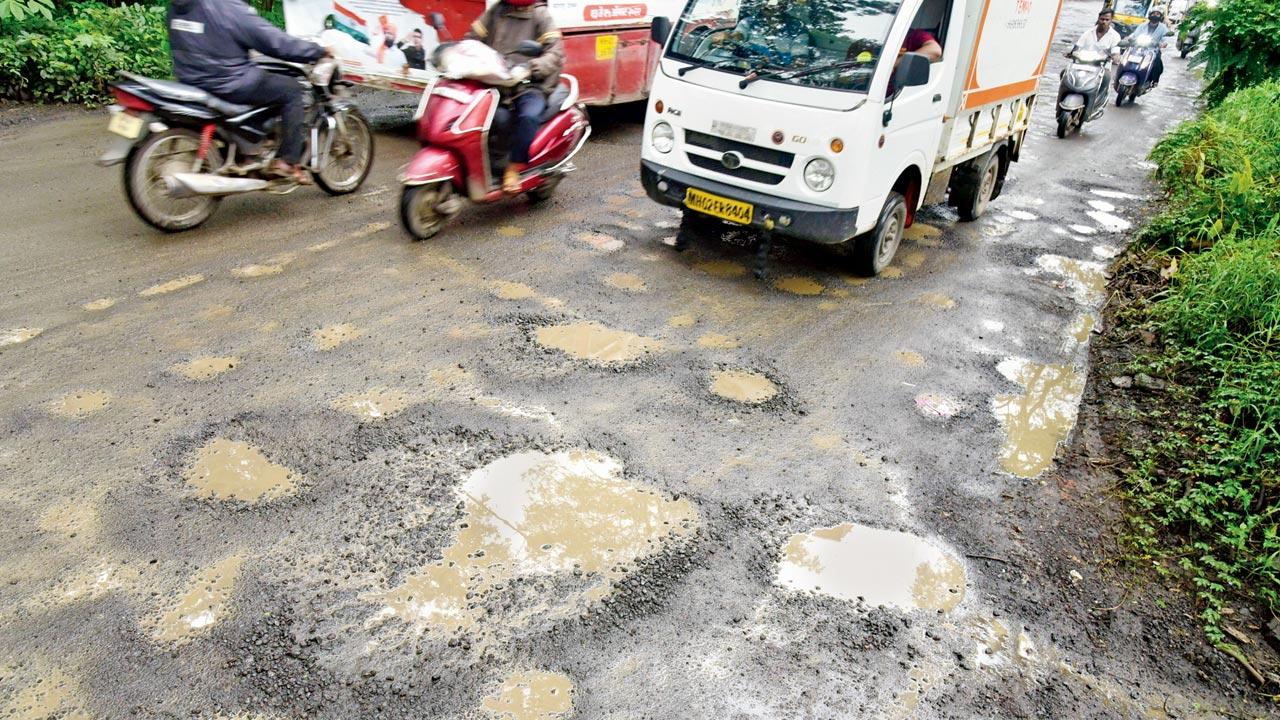 Near aarey lake
A pothole census by mid-day has revealed that the vital connector that links the eastern and western suburbs, has on average, about 74 potholes per km. On a test drive on the 4.7-km stretch from Shahid Tukaram Ombale Garden to Picnic Point, mid-day counted 349 potholes.
Also read: Mumbai: Unvaccinated cows spread panic in Aarey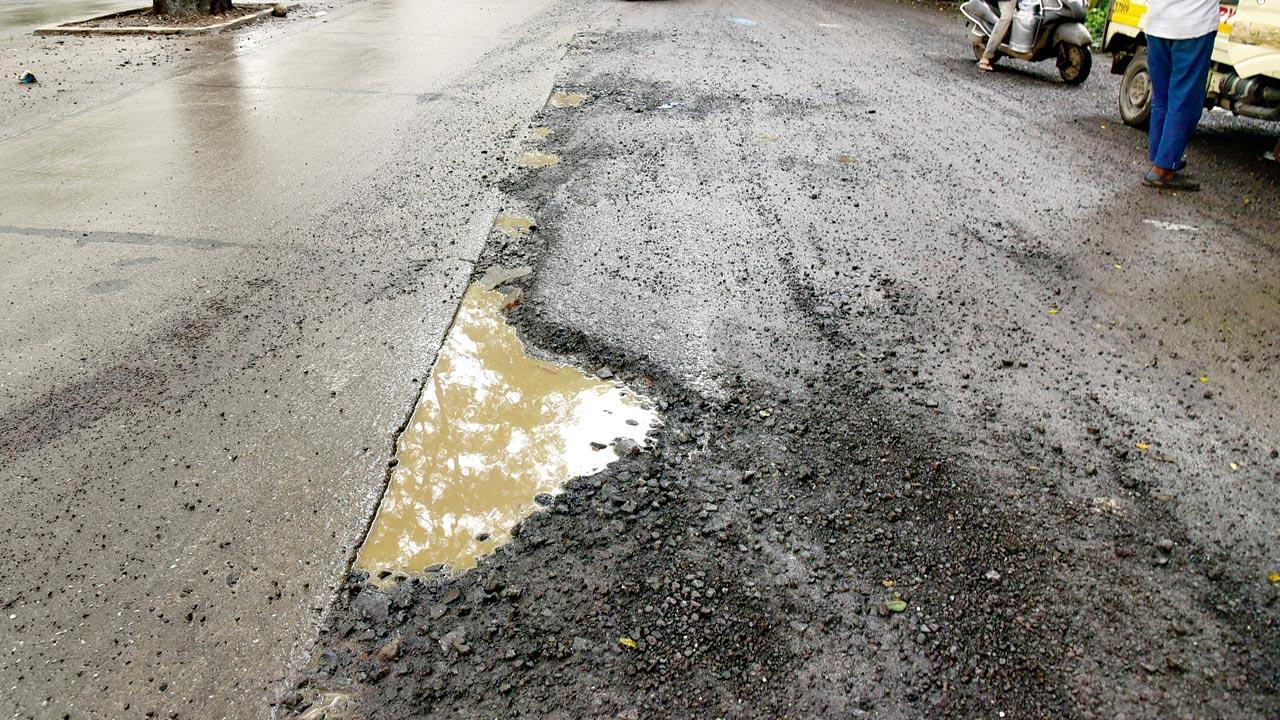 Potholes on the key arterial road in Aarey Milk Colony in Goregaon. Pics/Atul Kamble
Once you enter Aarey from the Western Express Highway, after a smooth ride for a few metres, the bumpy ride begins. Near the Maharashtra Krushi Udyog BEST bus stop, mid-day noted around 12 potholes. 
Oshiwara river bridge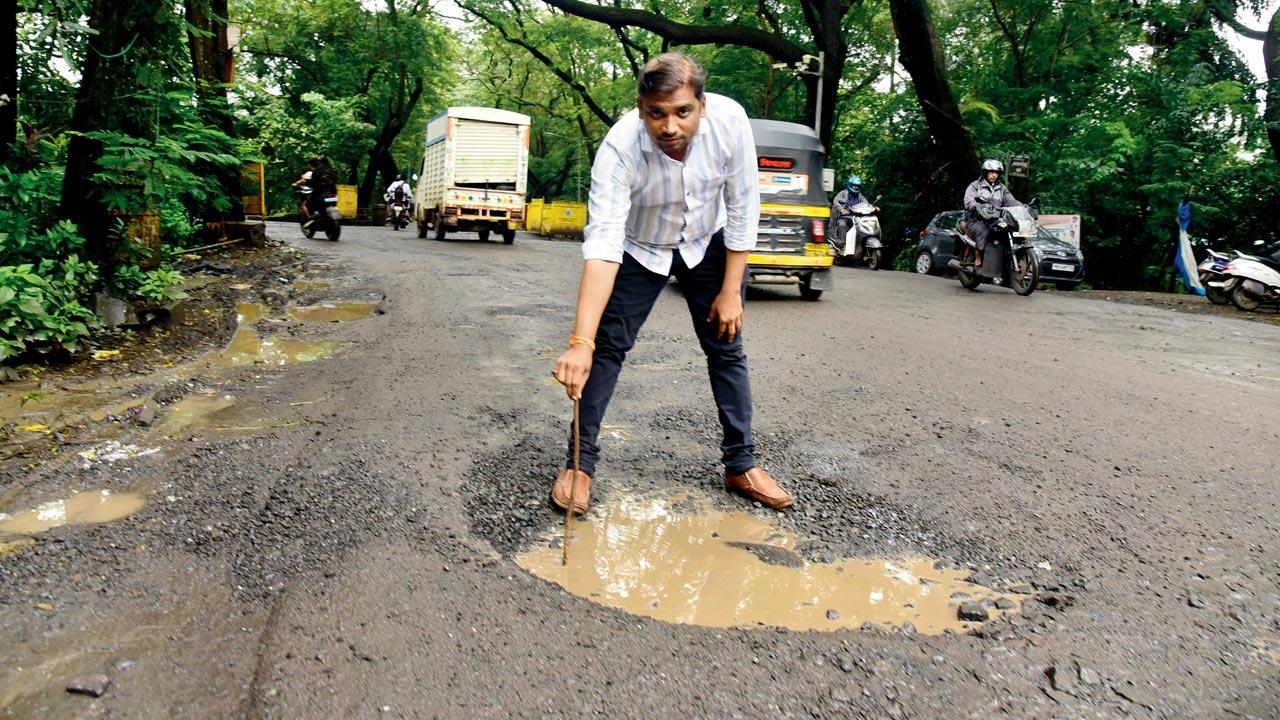 Another huge crater on the road
There are potholes on both sides of the bridge, with nearly 36 on a stretch of 150 to 200 metres. The road is almost invisible here. 
Aarey lake stretchpatch
There are 16 big potholes on a 200-metre stretch. Other parts don't have potholes but the road is uneven causing hurdles for motorists. 
Panchavati Fast food Junction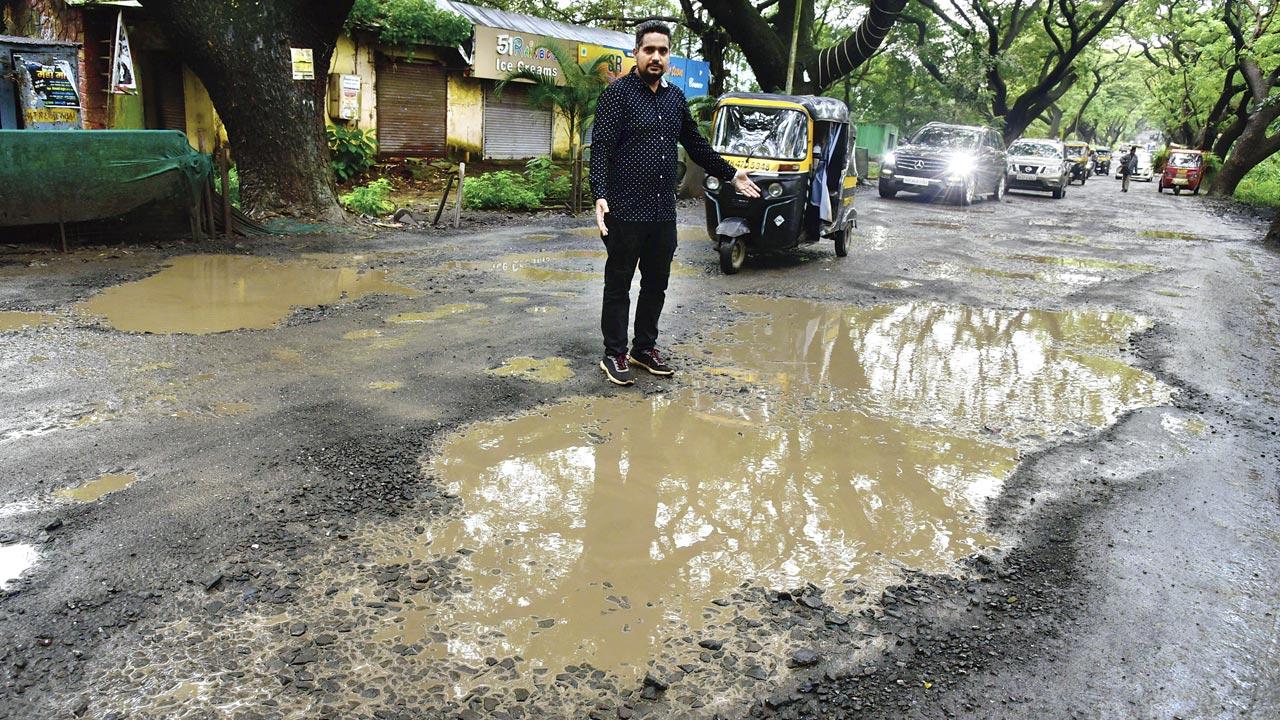 One of around 19 potholes in the Panchavati Fast food Junction area
This is the most crucial junction, as at this point the road splits into the Aarey colony internal road. At present, repairs are on. But there are around 19 potholes at this junction. 
Worst of Aarey roads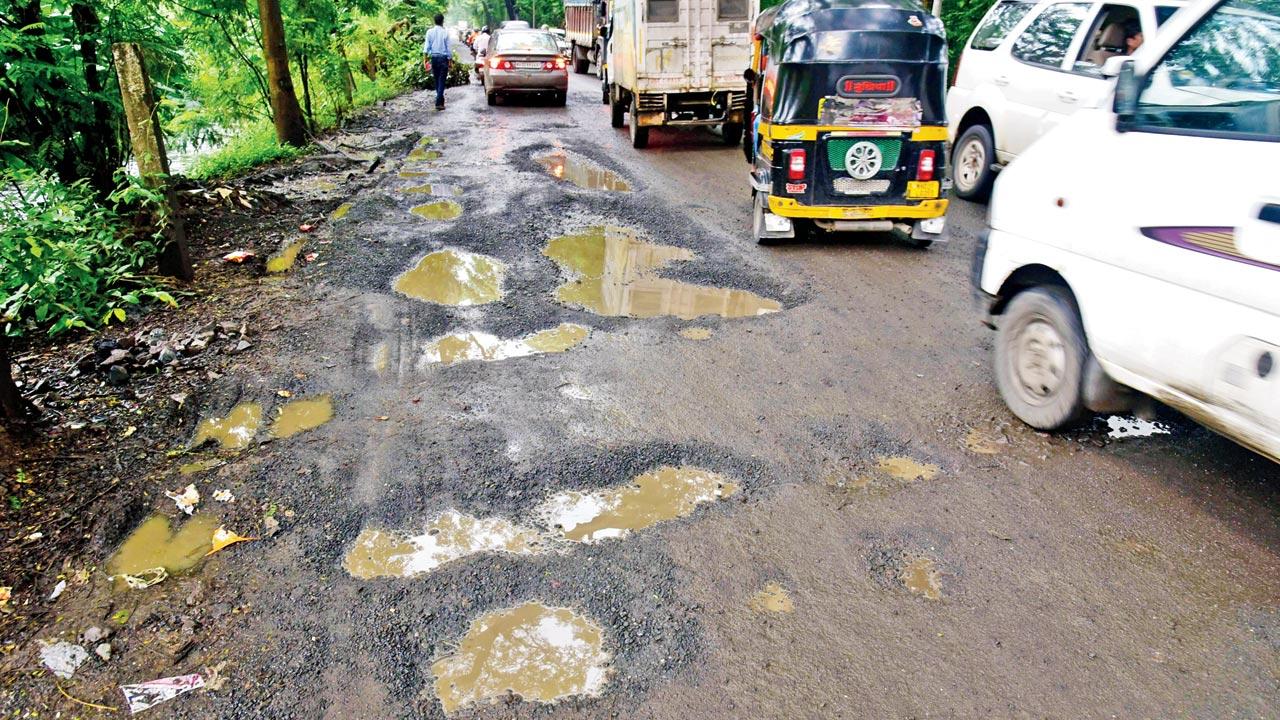 People say it's a waste of time taking these roads  
There is about a 1.5 km patch of diversion road from Unit 5 To Unit 6 and from here starts the worst part of the Aarey journey. There are around 86 potholes here.
"We use this diversion as road work is on. But travelling on this route is a daily test for students and residents of Aarey colony. We have requested BMC's local ward officer to look into it many times, but the situation simply doesn't improve. Students have to go via Goregaon to school every day, wasting two hours on the journey. If the road quality improves, the journey will reduce by more than half," said local resident Sandip Gandhave.
Ravindra Yadav who also uses the road said, "It's really difficult to drive on this road. Every year the authority assures that road quality will improve but the situation just does not change." "In some places I feel the road is non-existent. If the road is good the entire journey can be completed in 15 to 20 minutes. It currently takes an hour," said Istiyak Khan, another road user.
"The road from Goregaon to Powai is under repair and it's the contractor's duty to repair potholes. The contractor had repaired the potholes before. But the contractor is not responsible for repairing the potholes on a diversion from the internal road, which is under the Aarey CEO. There is also the issue of rainwater that causes potholes. Therefore, it has been decided to concretise these roads. We are going to concretise around 7 kms of roads. Around 300 to 400 metres of concretising has been completed," said a BMC official. 
4.7
Stretch in kms from Shahid Tukaram Ombale Garden to Picnic Point where mid-day counted 349 potholes