The former BMC commissioner set a deadline of May 15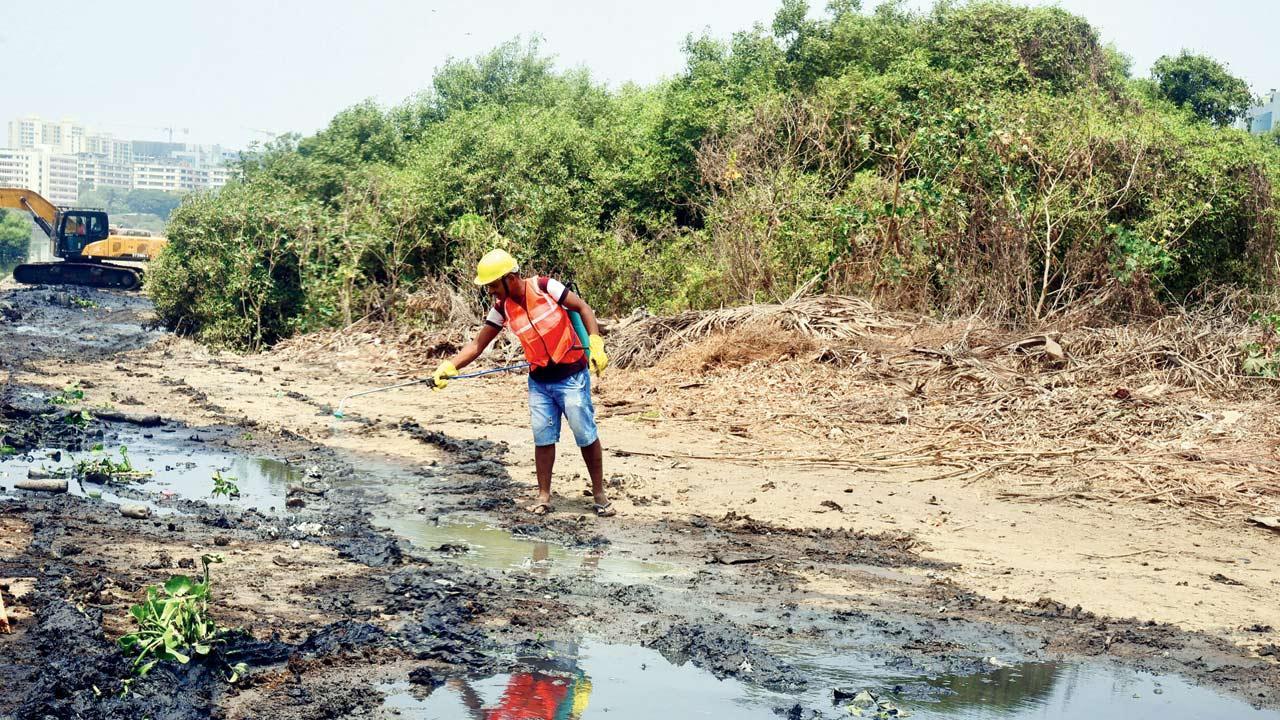 Desilting work underway at Mithi river, on April 14. Pic/Shadab Khan
Mumbai is unlikely to be rid of its waterlogging woes this rainy season, as the BMC has desilted only 39 per cent of the nullahs targeted for pre-monsoon clean-up in Mumbai city, show official records. The deadline to unclog the drains in the city and its suburbs was Sunday. As part of the pre-monsoon target, the BMC desilted 66 per cent of the drains in the Eastern suburbs and 60 per cent in the Western suburbs by Sunday.
The pre-monsoon desilting of gutters, nullahs and rivers started in April. The former BMC commissioner set a deadline of May 15 to complete the work. However, the work on several nullahs hasn't even started. Most of these are in Goregaon, Malad and Kandivli. The BMC had been allocated R162 crore for pre-monsoon desilting, including cleaning of Mithi river.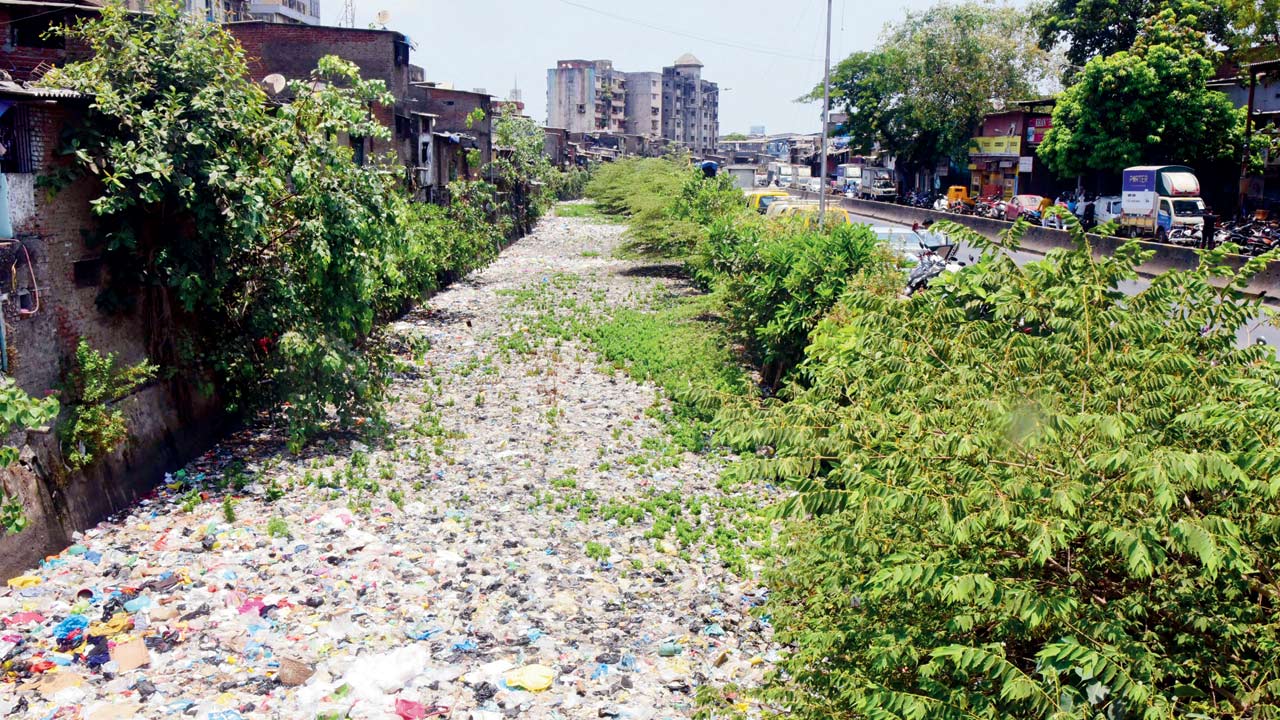 A clogged drain in Dharavi. File pic/Suresh Karkera
The BMC's annual target of clearing silt from nullahs, including cleaning 75 per cent of it before monsoon, 10 per cent during the monsoon and 15 per cent post-monsoon. This year, the BMC set a target of clearing 4.63 lakh tonnes of silt from nullahs and 2.75 lakh tonnes from Mithi river. As per the official records from the BMC, 88 per cent desilting of Mithi river has been completed.
"The work is as per the schedule on Mithi river, minor nullahs (gutters) and western, eastern suburbs. Only the work in the Mumbai city is lagging behind, but we will meet the target by May-end, before the arrival of monsoon," said a BMC official. 
Nullahs where desilting is yet to start
>> Cleveland Bunder, Worli
>> LIC box drain, Andheri West
>> Nandadeep nullah, Goregaon
>> Bimbisar Nagar, Goregaon
>> NESCO nullah, Goregaon 
>> Radium-Phadi nullah, Goregaon
>> Dnyaneshwar Nagar nullah, Goregaon
>> Ram Nagar nullah, Malad
>> Pancholia nullah, Kandivli
>> Akhil nullah, Kandivli