The civic body sterilises an average of six-seven cats a day otherwise; officials looking at seven potential sites to set up operation theatres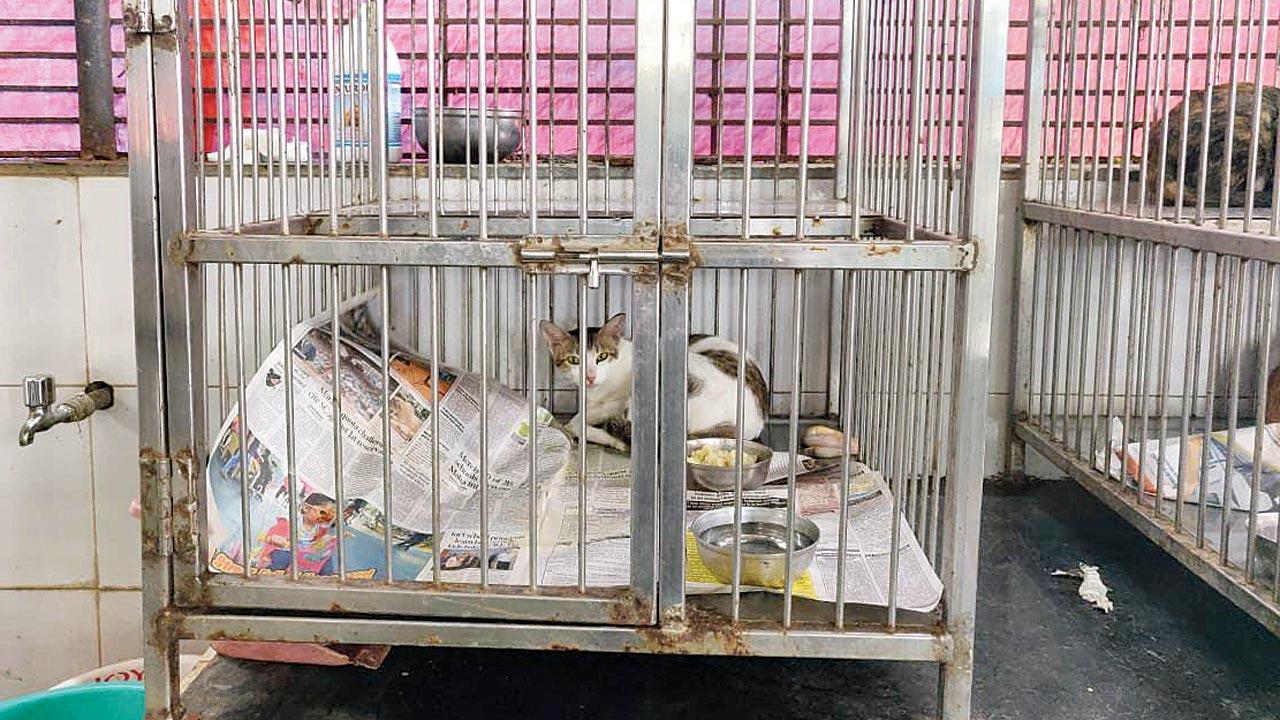 Cats that have been selected for sterilisation
The BMC's cat sterilisation programme has been hit by a space crunch. Due to a shortage of places where felines can go under the knife, NGOs have largely been giving the drive a miss.
The BMC spays an average of six to seven cats a day with the help of an NGO and a veterinary college.
The civic body has been looking at seven places in the city where the procedure can be carried out since April but is yet to receive a response from the individuals concerned.
The municipal corporation first passed a resolution on the sterilisation of cats in February 2018. Since the Animal Welfare Board of India gave the green light to the project in August 2019, the BMC has sterilised 5,249 felines.
Also read: Meet the cat lover who is fighting all odds to raise 30 stray cats in Mumbai
The civic body continues inviting tenders to appoint agencies for feline sterilisation but it has yet to pick a single entity for the task.
"We are in the process of appointing another agency, which will help boost our programme," said Dr KL Pathan, head of the BMC animal husbandry department.
 "As cat sterilisation is the latest programme in the country, there are limitations when it come to finding agencies involved in this sector," Dr Pathan added.
"We are looking for places to set up operation theatres and other necessary things for cat sterilisation. We need at least one place in each administrative ward. We have already sent our demands to ward authorities. But we have not got a response," the official said.
"We are looking at seven places to kick-start this programme. A space of at least 2,000 sq ft is needed for a full setup, which comprises an operation theatre and treatment centre for cats after sterilisation," he said.
The BMC pays Rs 600 and Rs 800 for the sterilisation of a male and female cat respectively. If the agency uses its facility, the civic body pays it Rs 800 and Rs 1,000 for operating on male and female cats respectively.
There is no official data available on stray cats. When is Ganesh Chaturthi in 2022?