With state government yet to decide on 14 per cent hike in tax, collection for financial year hovers at around Rs 5,000 crore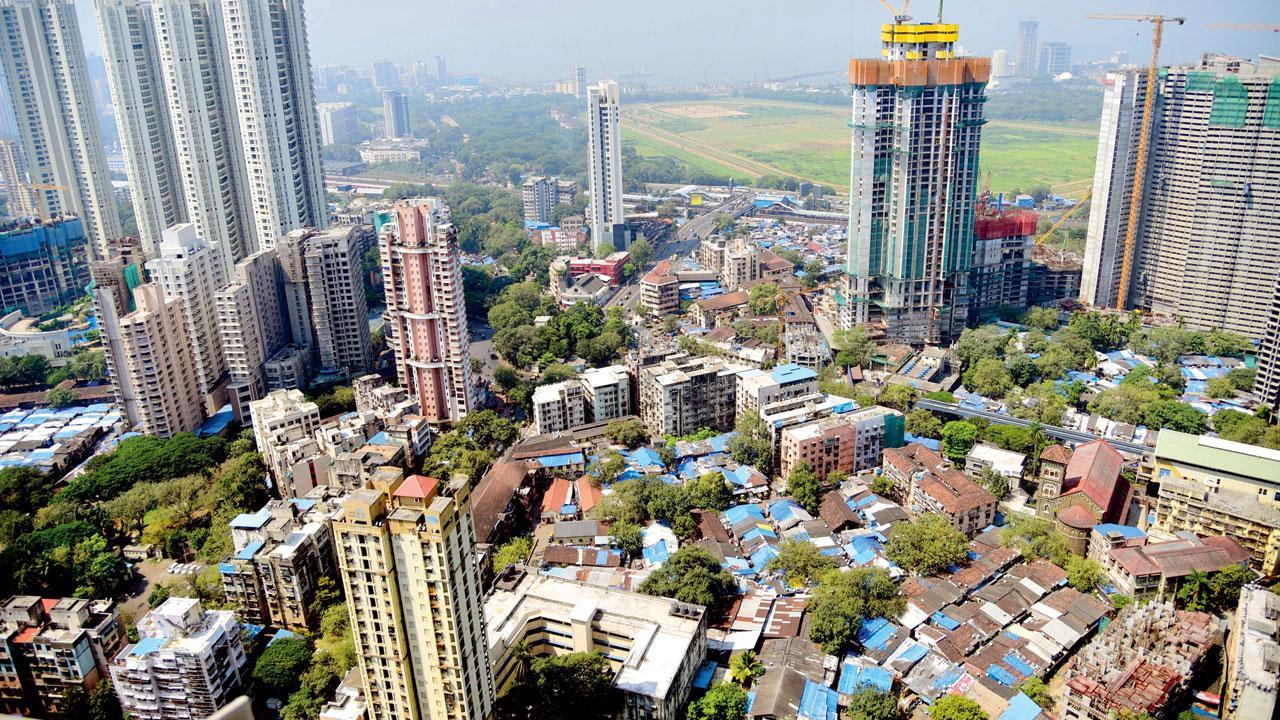 Representation pic
While the BMC has managed to collect Rs 5,575 crore as property tax in the financial year that ended on Friday, its share in the overall income of the civic body dropped significantly. Sources said that the BMC's inability to revise the proposed property tax was a reason. "With the proposed 14 per cent hike, the property tax target was Rs 7,000 crore, but as no decision was taken, the revised estimate fell to Rs 4,800 crore. We were only able to collect 16 per cent more revenue due to consistent planning and execution," said a BMC official. The amount collected was, however, less than last year. In 2021-22, the BMC was able to deposit Rs 5,792 crore into its coffers. With the exception of 2019-20, the collection of property tax has hovered around Rs 5,000 crore for the last seven years.
Also Read: Mumbai sees power tariff hikes this summer
ADVERTISEMENT
Meanwhile, in the last few years the income and expenditure (size of budget) of the BMC has increased from Rs 30,000 crore to Rs 52,000, crore but the collection of property tax hasn't increased. The share of estimated property tax income in fact, shrunk from 20 per cent in 2019-20 to 12 per cent The BMC has already cut down the target of property tax by Rs 1,000 crore in 2023-24. The collection may deteriorate further if the state government doesn't allow the proposed 14 per cent hike in the tax. 
Property tax is still the second highest source of income after the grant from the state government in lieu of octroi tax. And the BMC uses its fixed deposit to match its increased expenses. The FD share in the budget hiked from 13 per cent to 36 per cent in the same period. In 2020-21, of the total Rs 33,441 crore, the administration proposed use of Rs 4,380 crore from FDs, which is 13 per cent of the total amount. Now, four years later, the share of FDs has risen to Rs 18,746 crore, which is 36 per cent of the budget, underlining the dependency on reserve funds as there has not been any new, steady source of income.
Property tax collection 
Year          Rupees
2022-23    Rs 5,575cr 
2021-22    Rs 5,792cr
2020-21    Rs 5,094cr 
2019-20    Rs 3,735cr
"Exciting news! Mid-day is now on WhatsApp Channels

Subscribe today by clicking the link and stay updated with the latest news!"
Click here!