Ex-corporator and controversial Shiv Sena leader MK Madhavi levels serious allegations against cop, claims he is being threatened with encounter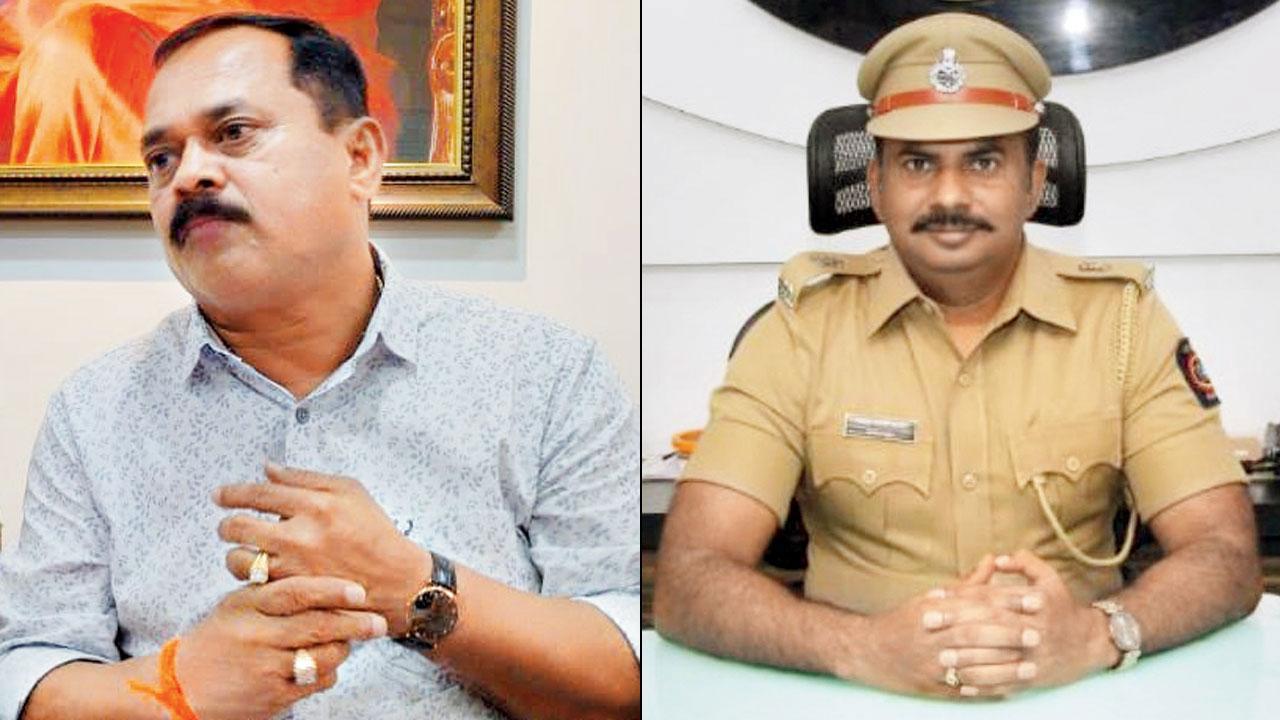 MK Madhavi, former corporator (right) DCP (Zone 1) Vivek Pansare
A former corporator has alleged that Deputy Commissioner of Police (Zone 1) Vivek Pansare is pressuring him to join Eknath Shinde's faction, and also threatened to extern him from the city if he didn't toe the line. MK Madhavi made these claims in a press conference on Saturday, adding that he was also asked to cough up Rs 10 lakh by the officer. DCP Pansare has refuted the claims and said these were attempts to "stop police action against him".
Madhavi has remained a controversial political leader of Shiv Sena in Navi Mumbai. After the party split, he and his wife ex-corporator Vinaya Madhavi remained with the Uddhav Thackrey-led faction. Three weeks ago, he was booked for rioting and assaulting BJP party workers during Ganesh visarjan. The Rabale police is investigating the matter. 
Also Read: Thane: Uddhav Thackeray's wife Rashmi visits CM-linked event at Tembi Naka
On Saturday, Madhavi, along with Vinaya, and Sena MP Rajan Vichare (Thackeray faction) addressed a press conference and levelled serious allegations against Pansare. "The officer is threatening to extern me from the city if my followers and I don't join the Shinde faction. He is deliberately dragging me in old cases and threatening to take action. The DCP also said that if I didn't listen to him, he'd kill me in an encounter," he alleged, demanding that Pansare be transferred.
MP Vichare described the situation as "terrible". "Police officials who've been given the responsibility of maintaining law and order, are now threatening politicians to join some faction. All of this is happening on the behest of Chief Minister [Eknath Shinde]. We will seek justice in court," he added. 
mid-day reached out to DCP (Zone 1) Pansare, who called the allegations "baseless". "They've been made to stall the externment process initiated against him. There are 13 offences against him. Recently, he along with his wife and son were also booked for rioting and assault. We are duly following legal processes." 
Rs 10L
Amount Madhavi claims the DCP demanded from him