The city - sliced, diced and served with a dash of sauce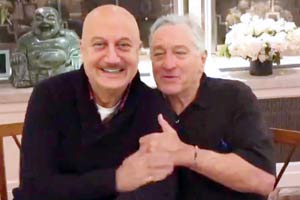 Yaari-dosti in NY
It is no secret that Anupam Kher and Robert De Niro share the sort of yaari-dosti that would make Jai and Veeru nod in appreciation. The two have been thick ever since they shot for Silver Linings Playbook in 2012, a successful film that also starred Jennifer Lawrence. And so it came as no surprise that when Kher found himself in New York on his birthday, he also found himself invited to De Niro's home. The Indian actor put up a video on his Twitter account in which De Niro is exhibiting uninhibited affection for his buddy, even singing "Happy birthday" in front of the camera. Kher captioned the tweet with the #GodofActing in reference to De Niro, in process showing his deference to the Hollywood great.
Dancing around
It wouldn't be wrong to call Ashley Lobo one of India's ambassadors when it comes to the global contemporary dance scene. For the Belgian dance project Bal Moderne's debut in the country last year, Lobo was the project coordinator for India. And now, his Navdhara India Dance Theatre is set to represent India at the Internationale Tanzmesse NRW 2018 in Düsseldorf, Germany, with his work, Amaara - A Journey of Love. Considered one of the world's largest professional gatherings for contemporary dance, it will be held in August with 50 dance performances from across countries.

Pic/Atul Kamble
Stepping up the style quotient
Kamal Haasan rocks a lungi as he navigates a step during an event organised at the Bombay Stock Exchange on Friday.
Heading in Mumbai's direction
Back in 2007, after Timbaland remixed an American pop band's song, Apologise, it shot up to the number one position across a few countries, and also won the group their first Grammy Award nomination. The chorus of the song is a repetition of the line "It's too late to apologise/ It's too late".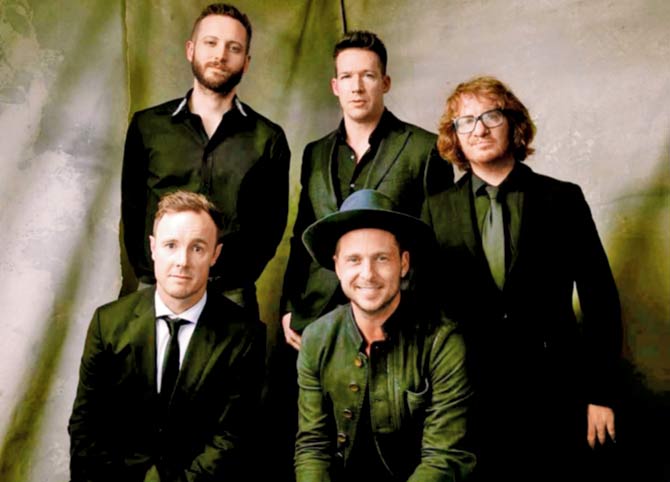 And since then, there has been no looking back for One Republic, the five-member outfit we are talking about if you hadn't guessed it already. And, hold your breath, earlier this week, they officially announced on Twitter that they will be performing in Mumbai next month. And now that the secret's out, it's only a few days before they announce a date.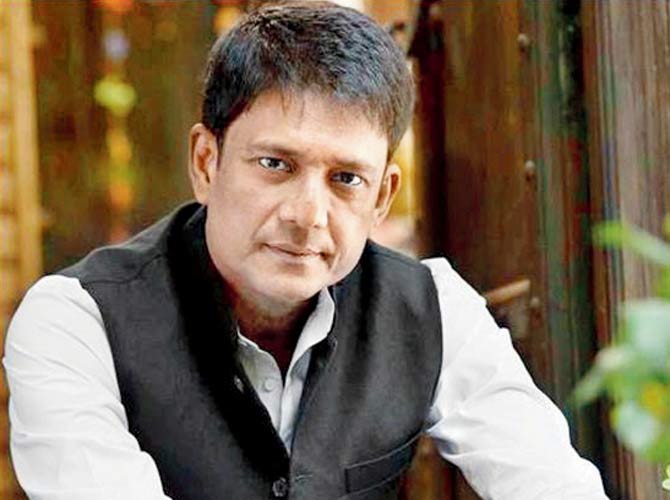 Norway all the way
Adil Hussain is a happy man these days. The actor shared the news on social media that he has won an award at Kanon Prisen 2018, which is regarded as Norway's Oscars, for his film What Will People Say. Iram Haq, the director of the movie, also bagged an award for the coming-of-age drama about a Pakistani immigrant living in Norway. So, congratulations are in order, especially because we are always delighted when actors who are not of "star" material get recognised for sheer talent.
Zakir plays to Hancock's tune
Herbie Hancock, without a shadow of doubt, is one of the greatest living jazz legends. In a career that has spanned over half a century, he has played with the who's who of the genre. That includes probably the most famous of them all, Miles Davis, in whose band Hancock built a famous friendship with Wayne Shorter.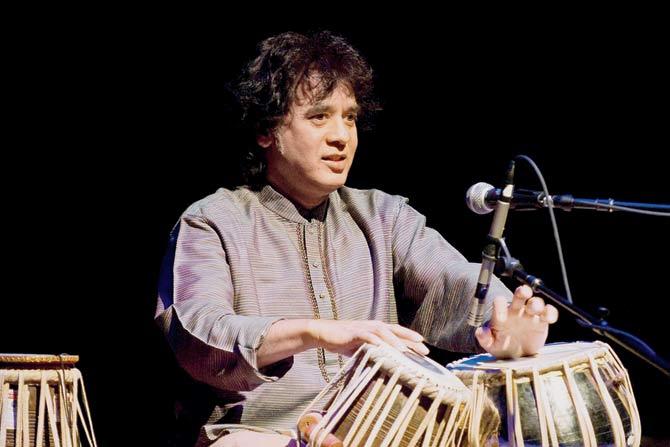 Now, Hancock is coming out with a new album, which is untitled as yet, and which features Shorter as a collaborator. That apart, the legend has also sought the services of next-generation jazz musicians such as Kamasi Washington, and collaborated with people from other genres of music, such as hip-hop artistes Kendrick Lamar and Snoop Dogg and rapper Travis Scott.
All of which makes it sound like a totally intriguing project. But you might well be intrigued about why we are talking about it on this page. It's because one of Hancock's collaborators is the city's own tabla maestro, Zakir Hussain. Of course, Hussain has collaborated in the past as well with international stars like John McLaughlin. But this is another feather in his cap that will help secure his legacy as probably the biggest import of classical Indian music after Pandit Ravi Shankar.
Catch up on all the latest Mumbai news, crime news, current affairs, and also a complete guide on Mumbai from food to things to do and events across the city here. Also download the new mid-day Android and iOS apps to get latest updates