The city - sliced, diced and served with a dash of sauce
Pic/Anurag Ahire
Where art meets life
A man pulling a cart of goods passes by a mural mirroring the same in Byculla
ADVERTISEMENT
Online creators meet offline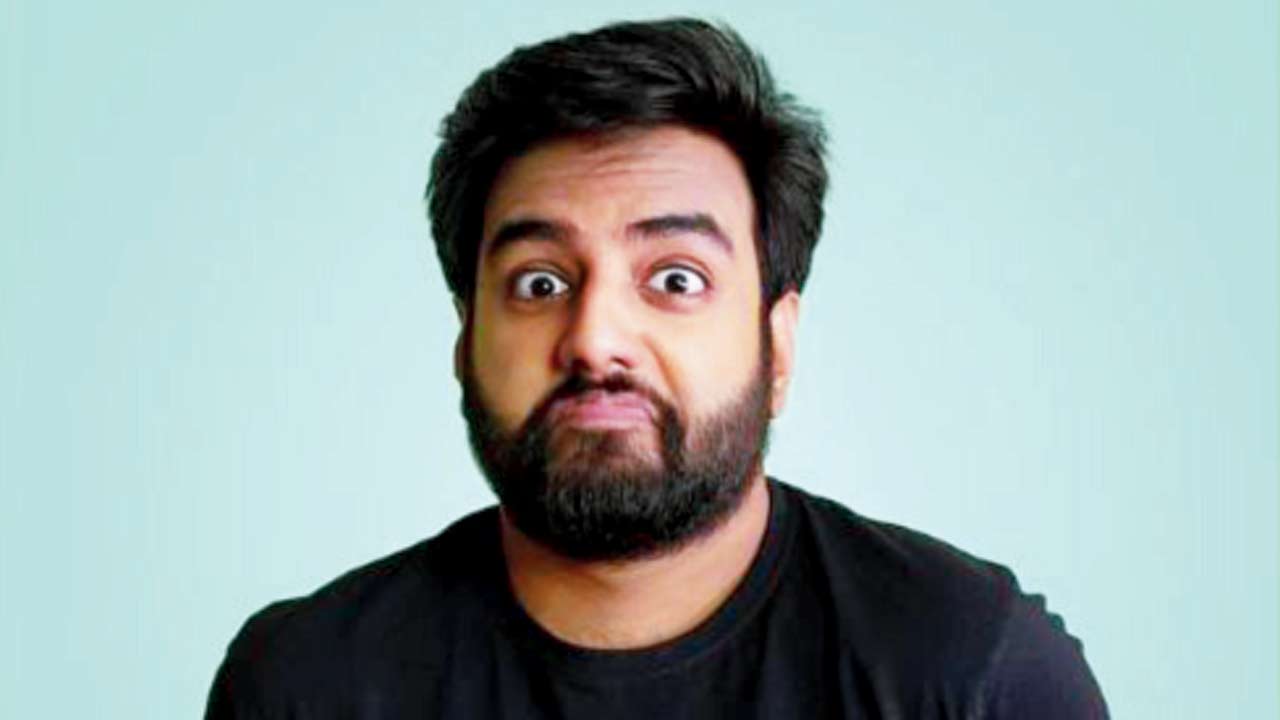 Pic/Instagram
On Tuesday, Instagram organised an exclusive event at the Meta office in Mumbai at BKC One. This event witnessed online content creators and influencers who have a strong social media presence on Instagram. This diarist who was at the event, spoke to Paras Sharma, Director of Partnerships, Facebook India (Meta). He explained that the purpose of this event was for these content creators to meet offline, discuss and collaborate after meeting in person; something they had been doing online for the past two years due to the pandemic. The event also had an exclusive watch party of the second Global MemeCon 2022 in the US. Known influencers and creators attended the event such as Sakshi Shivdasani, Bhuvan Bam, Yashraj Mukhate (inset), Ruhee Dosani, Supriya (Supaarwoman) and Srishti Dixit (Srishtipatch), among others. The intent, Sharma added, was to encourage the use of cool features of Instagram including reels, remix, and audio posts to create memes and content that work best for different creators.
Chronicling the Kolis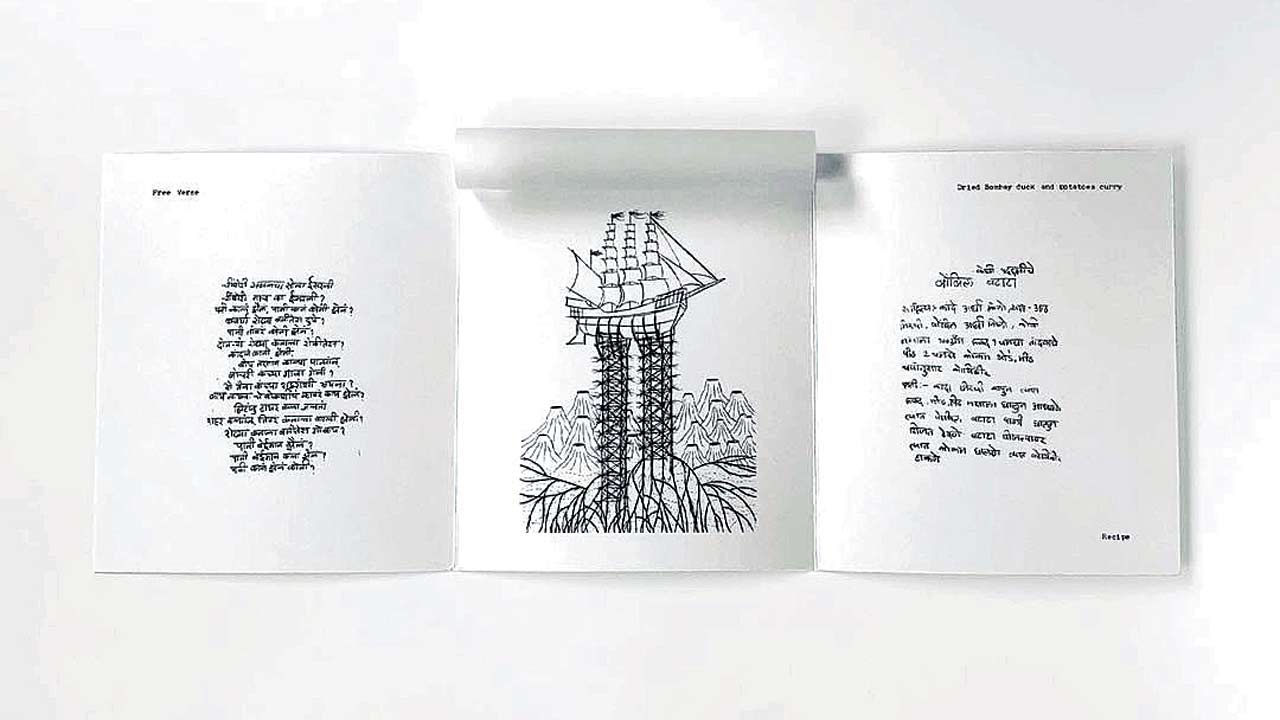 Pages from Ek Bagal Mein Chand Hoga Ek Bagal Mein Rotiyan by Parag Tandel. Pics Courtesy/Bombay Duck Designs
A new book with 13 handwritten recipes by Koli women and 16 prints of illustrations depicting the everyday life of the fishing community has us hooked for its title and design. Ek Bagal Mein Chand Hoga Ek Bagal Mein Rotiyan is a comment on Koli men and women losing their livelihood.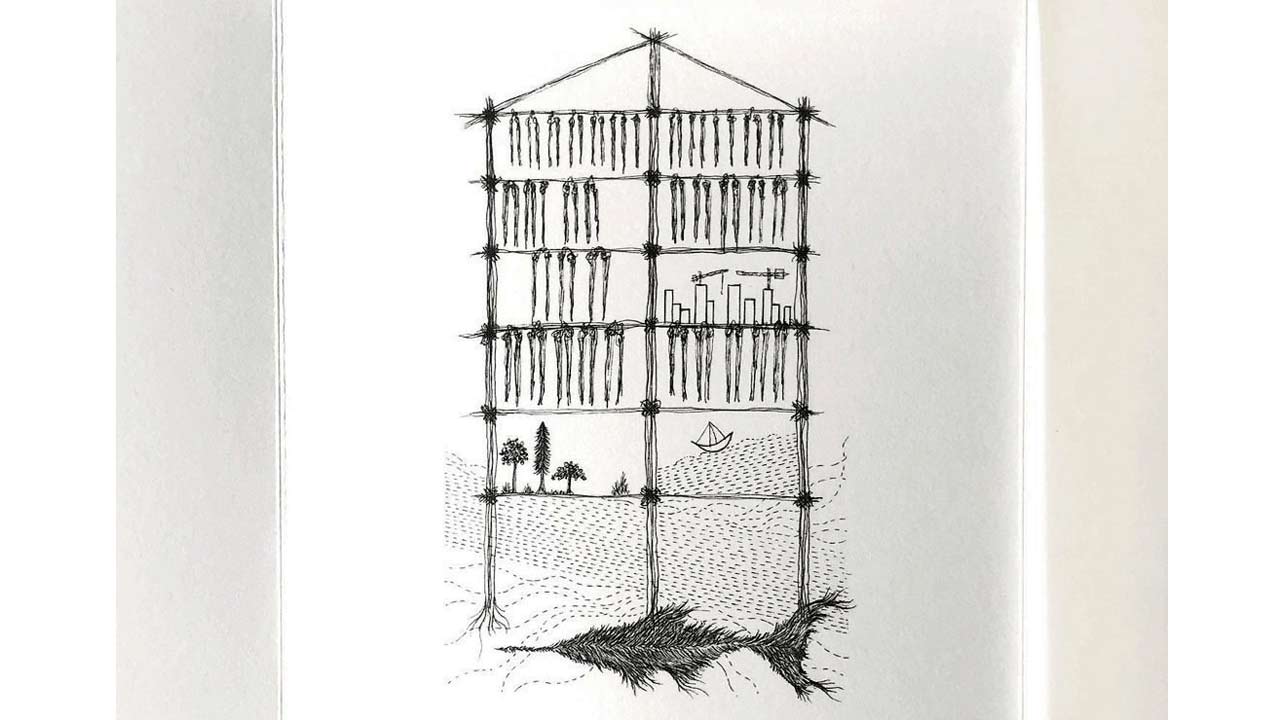 Parag Tandel, a visual artist who has been researching the indigenous fisherfolk of Mumbai for long, has compiled the book. Tandel told this diarist, "The title directly derives from their present fate. To make ends meet, Koli women earn by making rotis for bigger crowds at a wedding or festival. Roti-making is inherently seen as an inferior task within the community, but due to reducing water bodies and fewer opportunities to fish, the Kolis have had to take up jobs they are not mentally aligned with."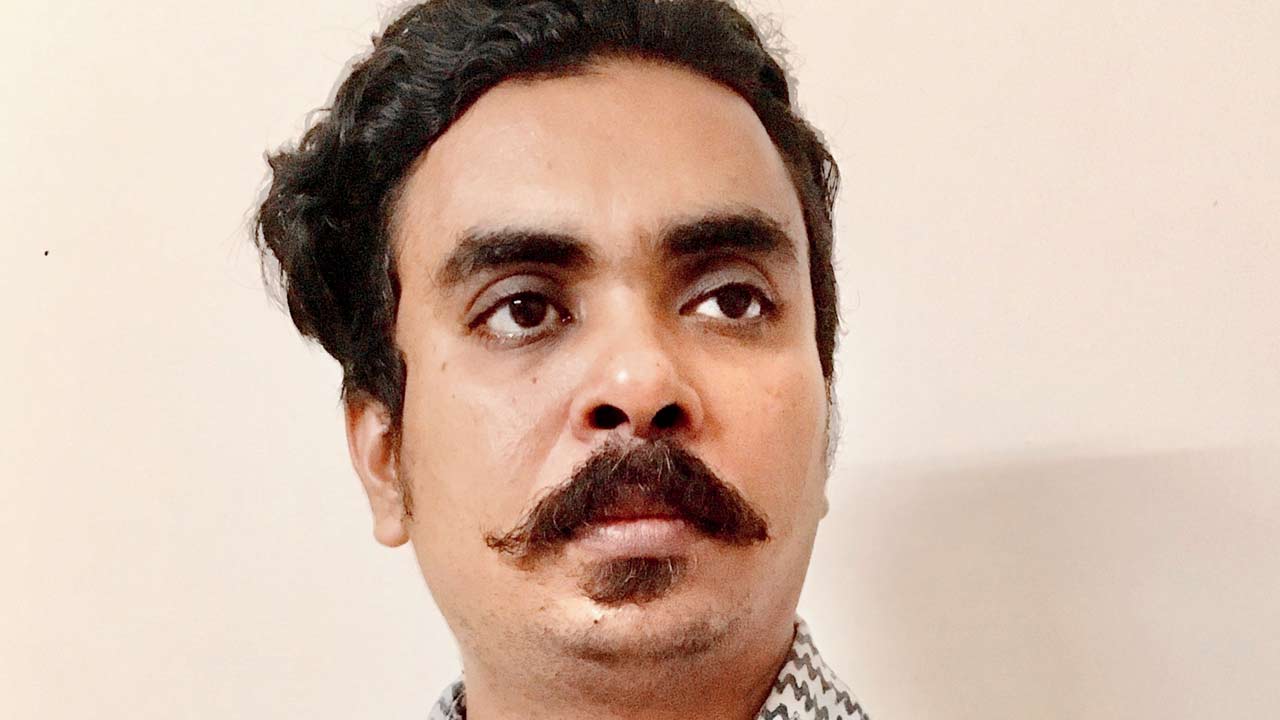 Published by TARQ, the book intends to help the community survive through long-standing reader and creator dialogues, and the project is enabled by Living Waters Museum.
The return of the balladeer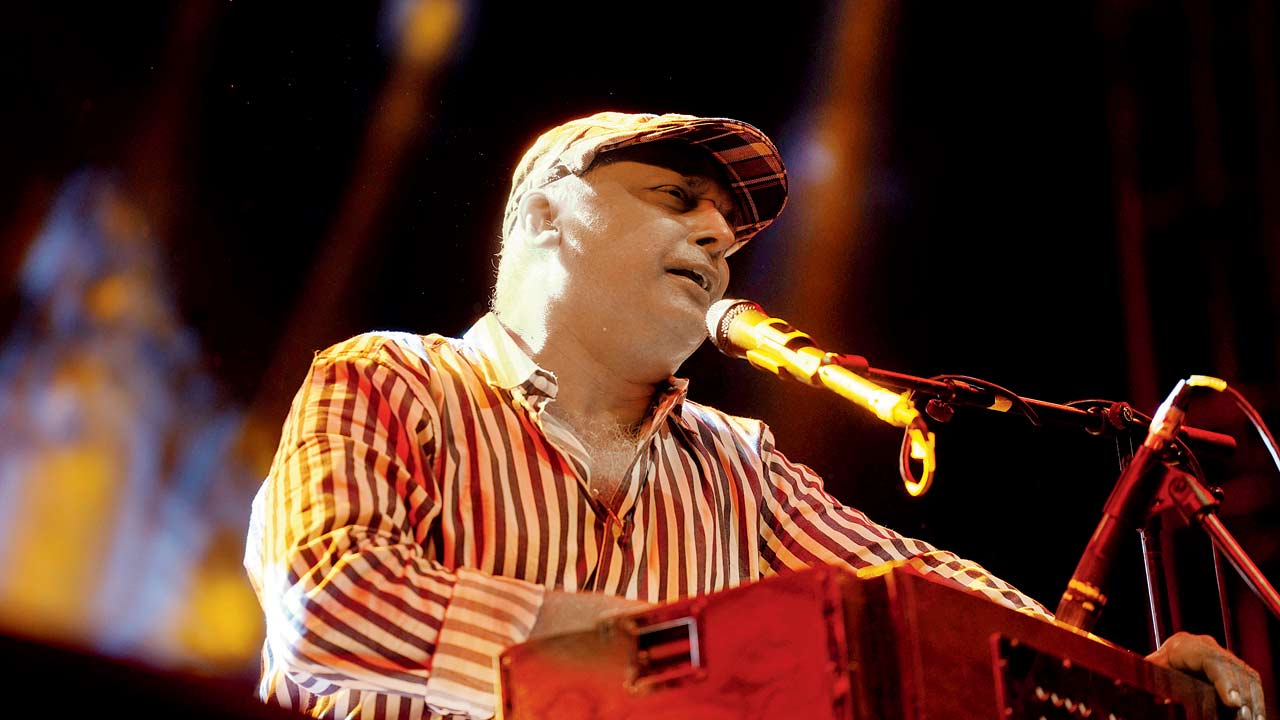 Piyush Mishra returns to Mumbai's shores with new vigour this month. The actor-poet-composer will stage the performance of his band, Ballimaran, at Bandra on May 28. "We sing songs, talk. These are not film songs, but they are very popular. There is no song that will bore you," Mishra promised us. The songs, he described, are ballads that are filled with socio-political commentary. No need to be serious though; the composer added that each song is filled with humour to keep everyone laughing. From Husna to Arambh hai prachand and new 'unheard' compositions, Mishra said the performance is a conversation with the audience. "The songs are ballads and dialogues that are aimed at the audience," he shared with this diarist. With a tour to Europe looming in July, this looks like the beginning of a busy time for him.
From yoga to dosa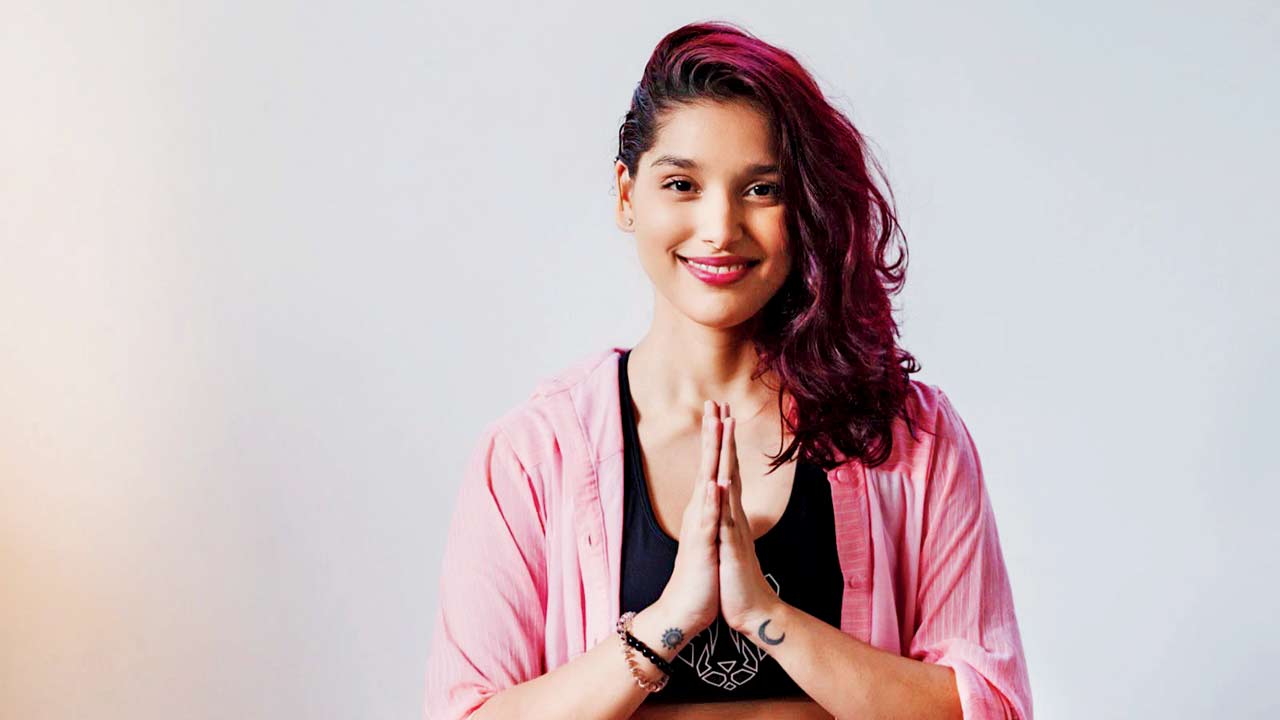 The stars are aligning so that eating out after 100 surya namaskars isn't a guilty indulgence anymore. At the upcoming The Moon Village - Khar, celebrity yogini Samiksha Shetty has joined hands with trader Aditya Damani to conceive a cafe, yoga studio and co-working space under one roof. From hatha to vinyasa, Shetty and other teachers will help you stay in shape, while chef Himanil Khosla has curated a menu that will add a healthy zing to South Indian fare — a cuisine that the Mangalorean Shetty believes is naturally low on gluten.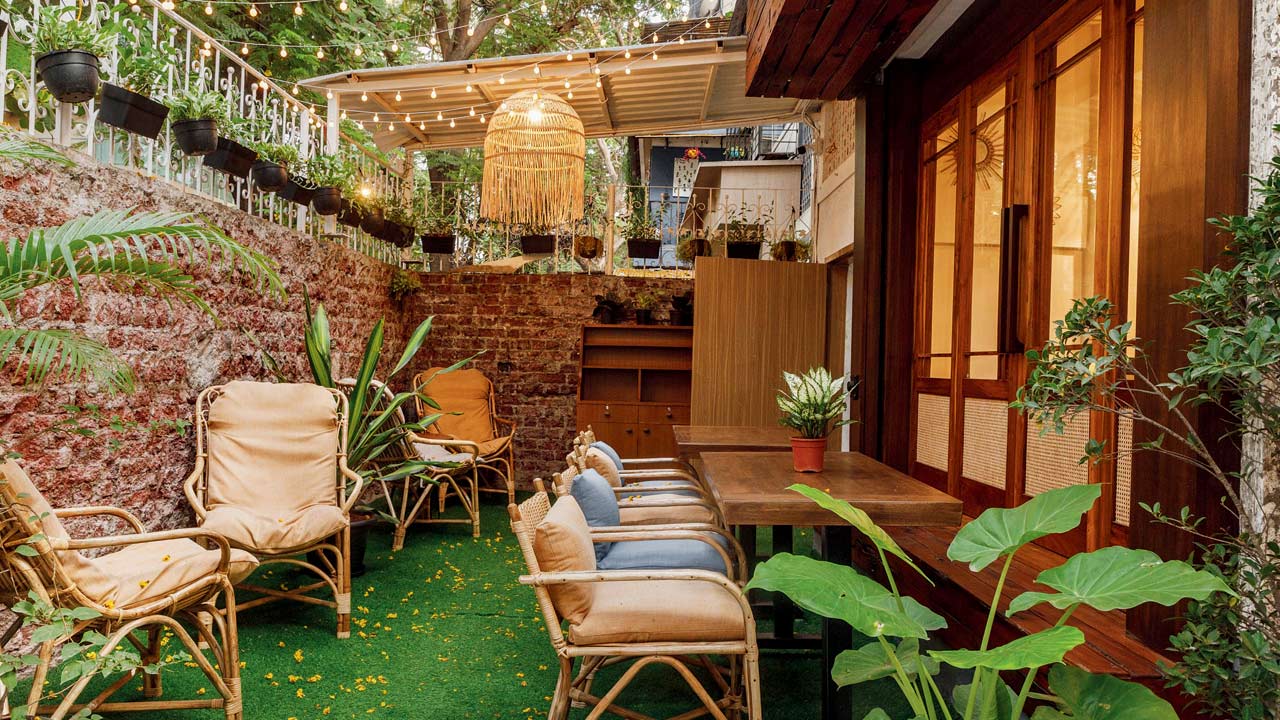 "We feel that Bandra is missing healthy South Indian food. There are sumac-flavoured ragi idlis, shakshuka with neer dosas, eggs Benedict on idlis, banana-steamed fish with quinoa rice and gluten and sugar-free desserts. We're trying to stick to no dairy, but also giving people the option to make the choice," said Shetty. The idea, she added, is to create a community where people can create, practise yoga, eat healthy food and chill.
Ode to Pan Asian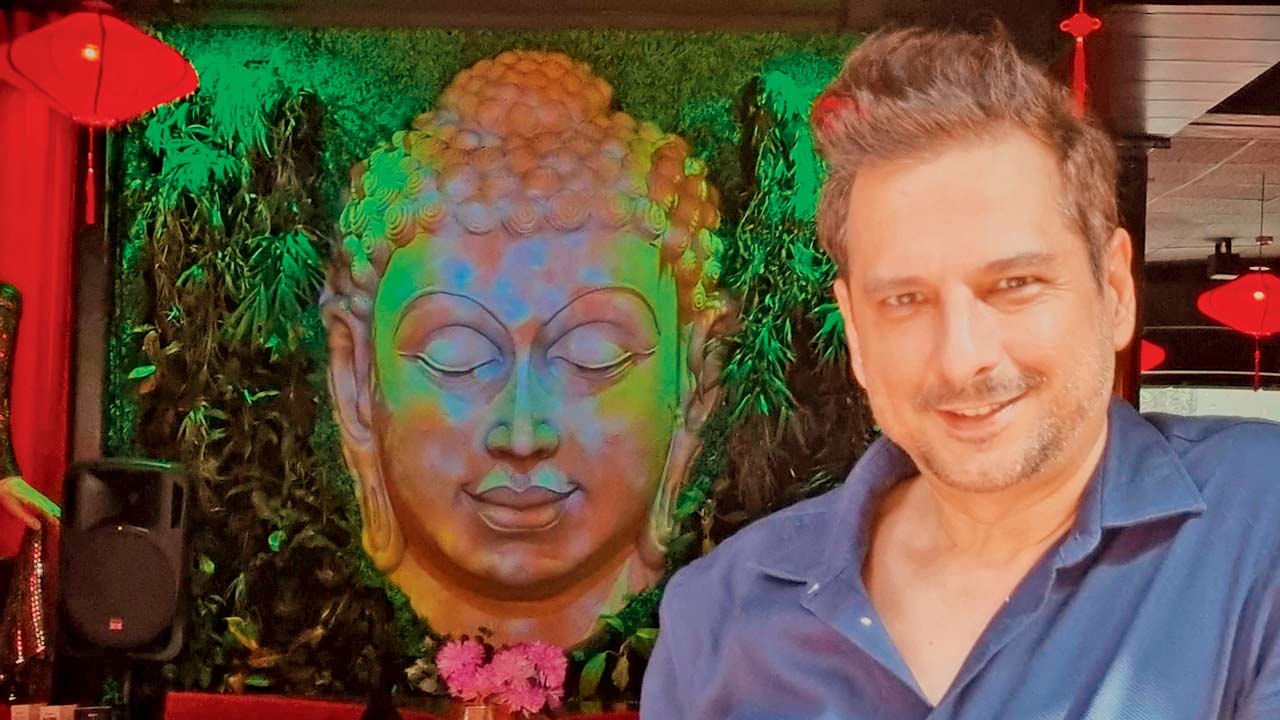 Pan Asian fare is clearly having its moment in the commercial district of BKC. The new kid on the block is former actor-model Arvin Tucker's Chufang, Asian Kitchen & Bar, inspired by his travels across the continent. What caught this diarist's eye is the warm red glow of 150 silk lanterns that adorn the walls of the resto bar. Tucker shared that Pan Asian food appeals to Indians because of the inherent similarities between our palates. "The idea is to offer authentic Pan Asian fare from China, Singapore, Thailand, Japan and other countries, while adapting the flavours to suit the Indian palate," said Tucker. Meaning kitchen in Chinese, Chufang offers sushi, Buddha bowls, dim sums, and cheung fun, among other dishes that are stronger in flavour and easy on spices, the restaurateur added.
"Exciting news! Mid-day is now on WhatsApp Channels

Subscribe today by clicking the link and stay updated with the latest news!"
Click here!