The city - sliced, diced and served with a dash of sauce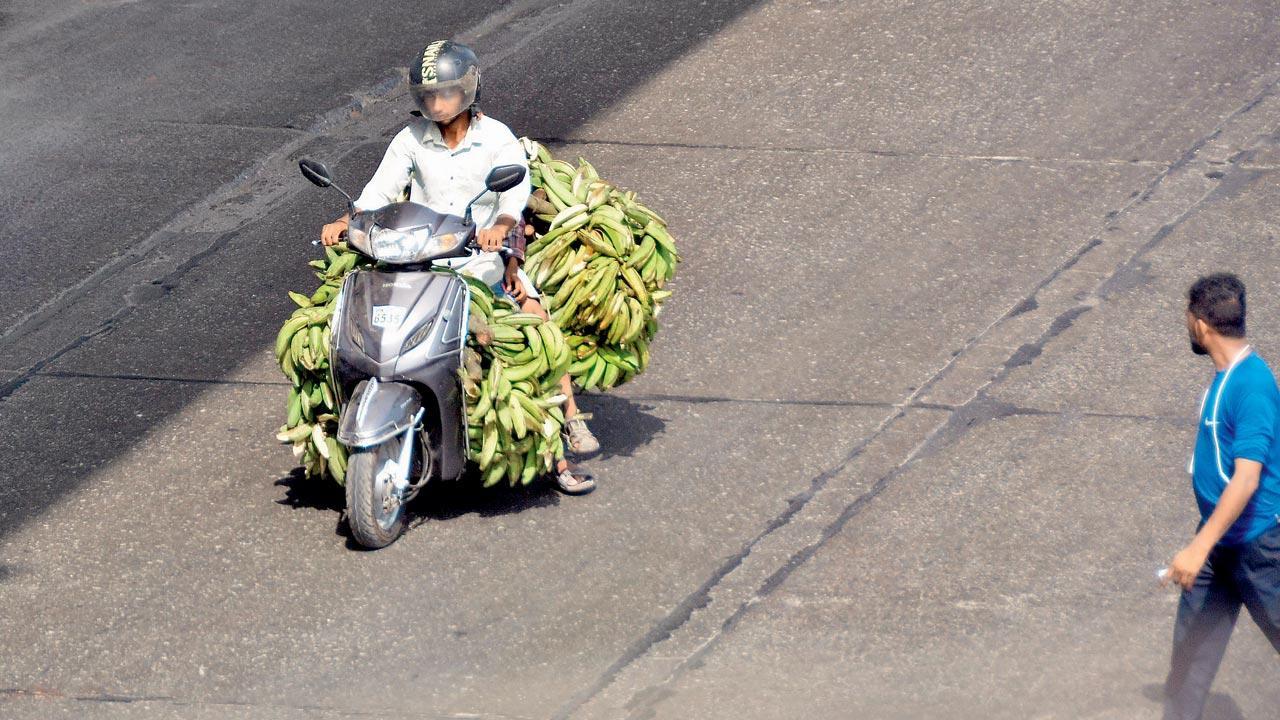 Pic/Sayyed Sameer Abedi
Go Bananas!
A biker does a fine balancing act with a pile of bananas riding pillion on Mankhurd Link Road.
We need one more museum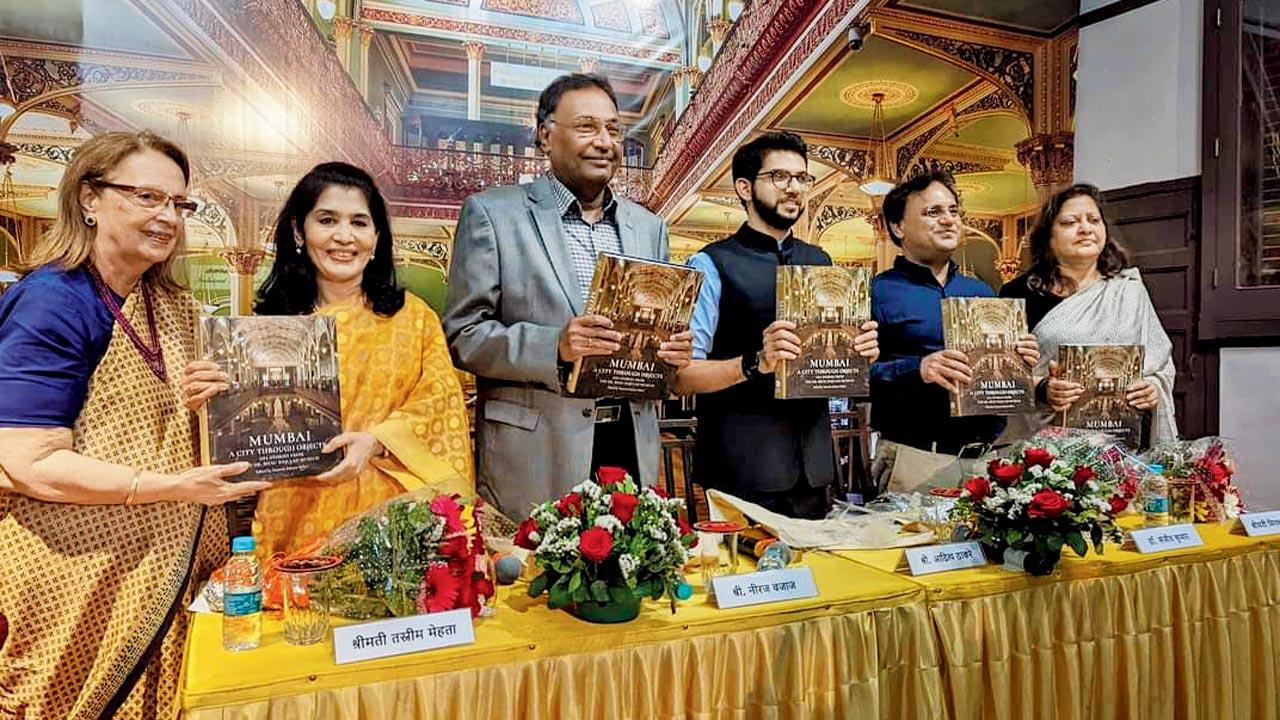 Dr Pheroza Godrej, Tasneem Zakaria Mehta, Niraj Bajaj, Aaditya Thackeray, Sanjeev Kumar and Minal Bajaj
The loudest applause from the audience packed inside the compact Education Centre of the grounds of Byculla's Dr Bhau Daji Lad City Museum was perhaps reserved for when Aaditya Thackeray, state minister for tourism and environment, and guardian minister, Mumbai, confirmed his commitment towards creating an extension of the existing museum. He was taking off from what Sanjeev Kumar, additional municipal commissioner (city), had mentioned moments earlier about European cities boasting of multiple museums in every city.
Thackeray was at the landmark institution to release Mumbai - A City Through Objects: 101 Stories, edited by the museum's director and managing trustee, Tasneem Zakaria Mehta, and team, to commemorate 150 years since the museum first opened its doors to the public on May 2, 1872, as the Victoria and Albert Museum. The book was launched in the presence of Kumar, donor trustees Niraj Bajaj and Minal Bajaj, and Dr Pheroza Godrej, trustee, BDL Museum Trust. The guests included former Mumbai police commissioner AN Roy and wife Mona, Kavita Vinod Khanna, designer James Ferreira, filmmaker-architect Anuradha Parikh and Bandra West corporator Asif Zakaria. Apart from mentioning the need for a third city museum, Thackeray was keen that children visit this institution, not just from municipal schools but top international schools, too. He suggested using the services of the BEST to facilitate this initiative.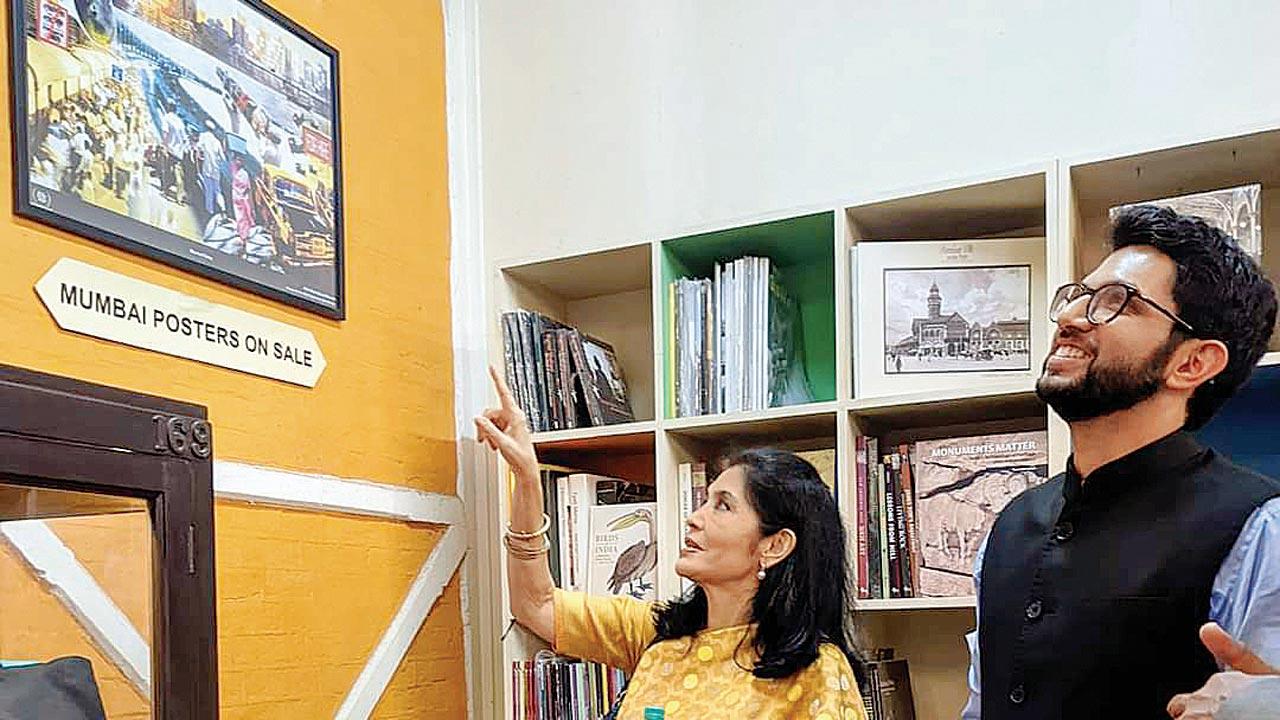 Mehta shows Thackeray around in the Museum Gift Shop. Pics courtesy/BDL Museum
A short while earlier, Bajaj had recalled a path-breaking public-private partnership effort, the first of its kind in India, between the museum, the BMC and the Jamnalal Bajaj Foundation, and reminded the guests of how after an exhaustive heritage restoration helmed by conservation architect Vikas Dilawari, INTACH and the museum, under Mehta's guidance, it won UNESCO's Award of Excellence in Cultural Conservation in 2005.   
        
Thackeray admitted right after that he couldn't help himself from going, 'Wow!' as he walked into the central atrium crowned by a circular balcony. Kumar, sheepish in honesty, said this was his first visit but he would be back soon, this time with his children. 
While reiterating the relevance of such books for posterity, Thackeray, a former student of history, admitted, "feeling the pressure". He said, "I hope a hundred and fifty years from now, we will be able to have done enough to document the next 101 objects that represent this city and its evolution." It might have given those in the audience hope that better things lie ahead for Maximum City.
Feline arty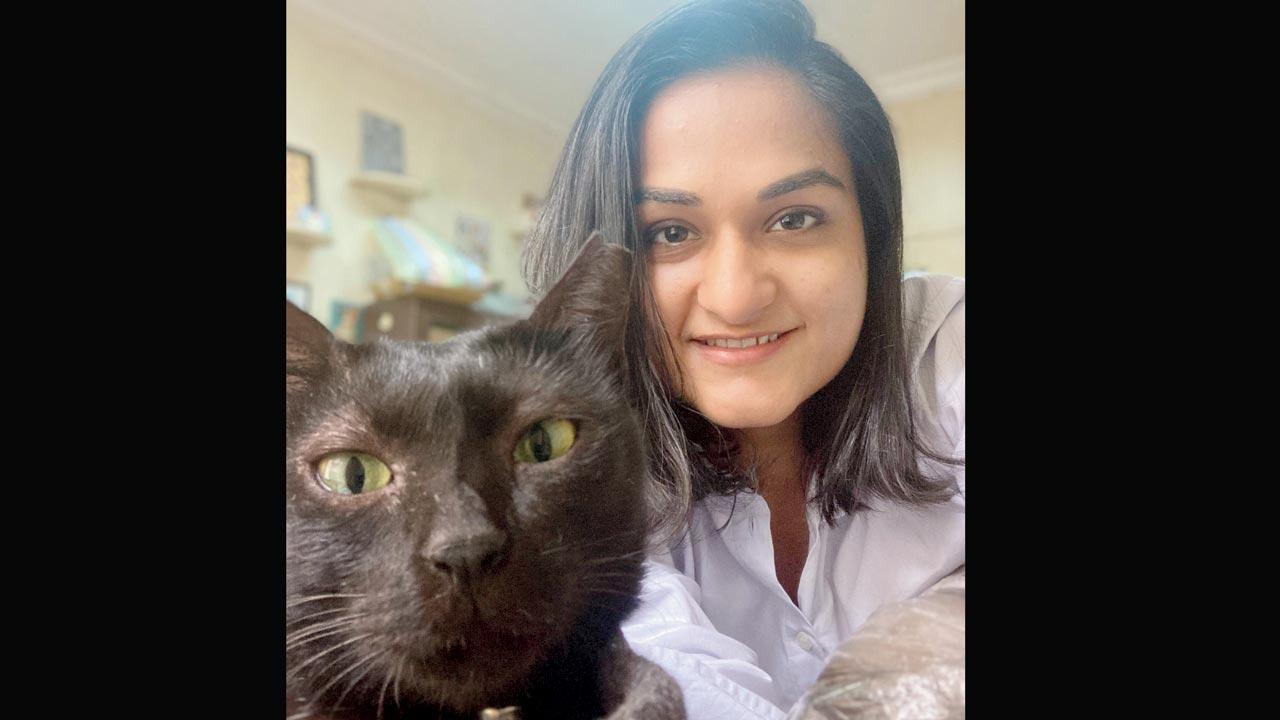 When Mumbai resident Vinda Dravid started Curious Cat Co, a one-stop-shop for cat-related needs, she noticed that most feline lovers she knew of were from highly creative backgrounds. Once she started connecting with artists to commission work for her platform, she realised that whether or not they kept cats as pets, they enjoyed working on the feline form. This nudged her to research more, and she found an honour roll of legendary artists who have been feline admirers, found inspiration in cats, and even sought companionship in the creatures. Her newsletter — Curiously Catty News — features a list of such artists including Pablo Picasso, Henry Matisse, Frida Kahlo and Andy Warhol. "There's that element of quirk, introversion and eccentricity that artists tend to display and which cats embody," she reasoned. Sounds purr-fect.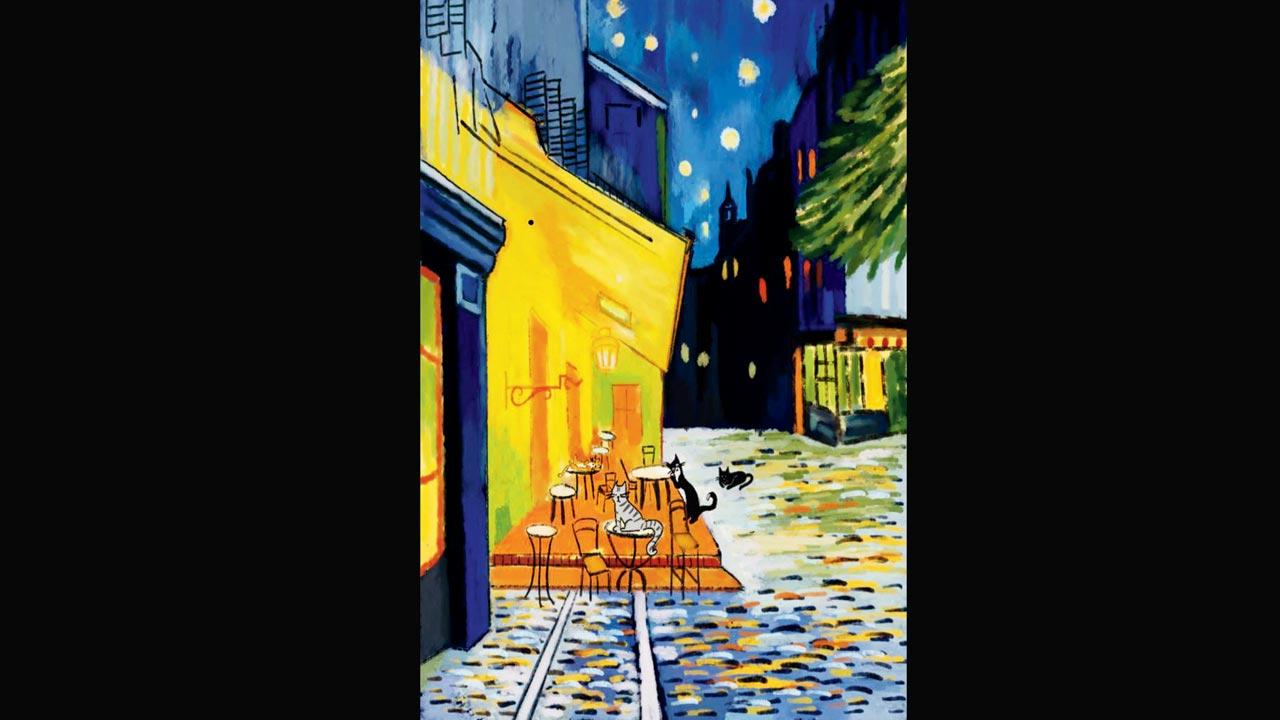 Artwork by Vinda Dravid inspired by Van Gogh's Cafè Terrace At Night
A red-letter exhibition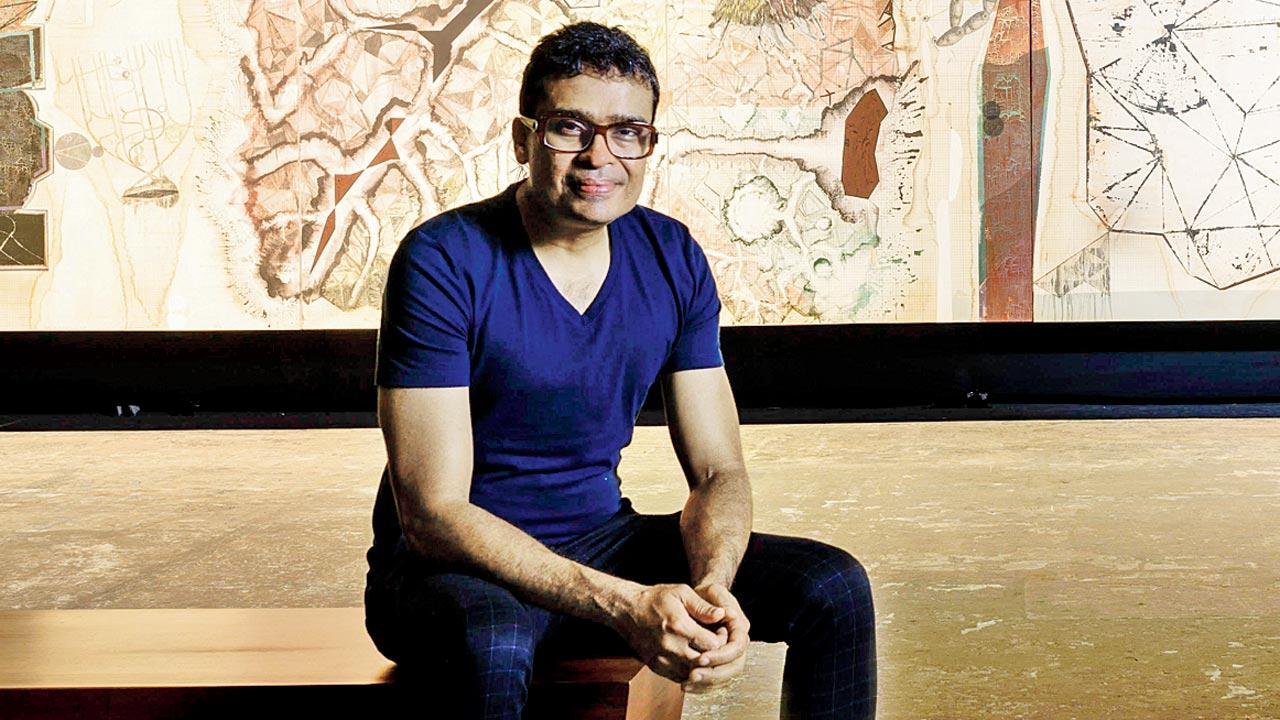 On June 2, 1947, in an attempt to discuss the partition of the Indian Subcontinent, Lord Mountbatten met Mahatma Gandhi. Since Gandhi had a vow of silence on Mondays, the meeting took place in the form of handwritten notes exchanged between the duo on the backs of used envelopes — which are now the only surviving record of their exchange. Tangled Hierarchy, an exhibition curated by artist Jitish Kallat which opens on June 2, centres around a collection of five such "humble yet remarkable used envelopes". It will take place at the John Hansard Gallery, a part of the University of Southampton. "This is my third curatorial project and has at its core, notes written by Mahatma Gandhi to Lord Mountbatten. This was one day before the announcement of Partition, and the exhibition opens on that very day, 75 years later," the artist told this diarist.
A flaming-o date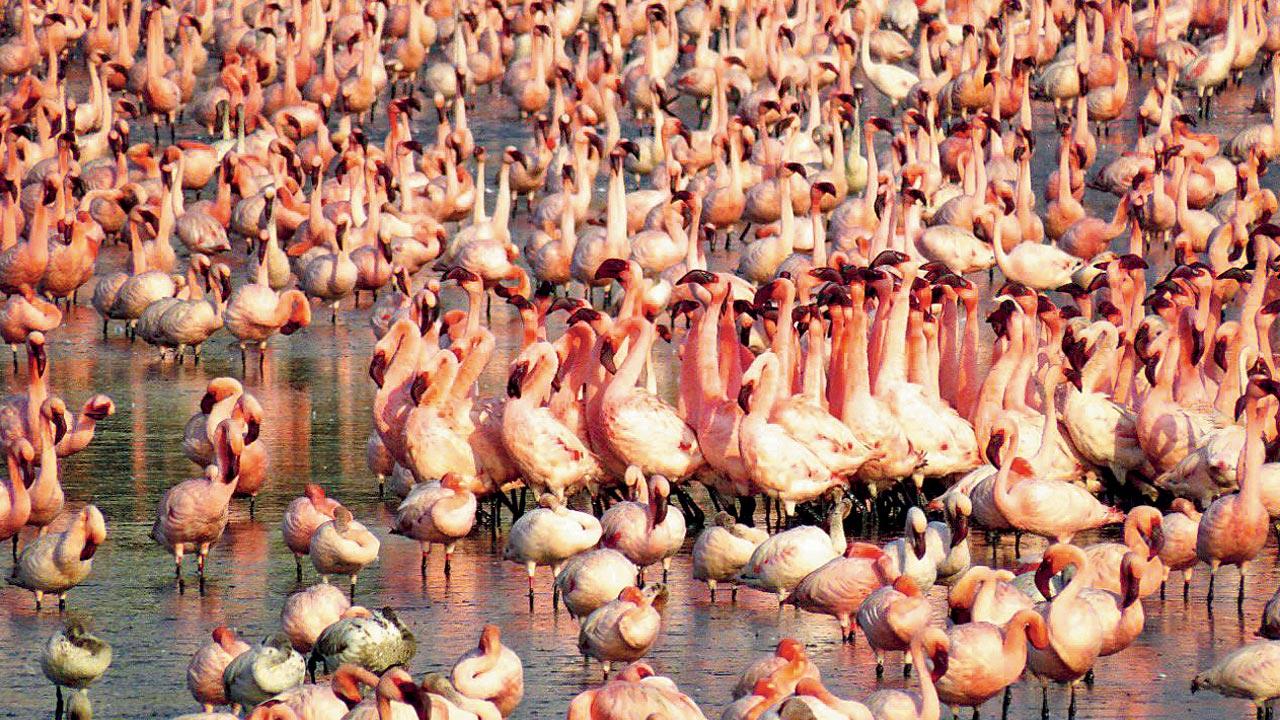 May often marks the end of the summer in Mumbai, particularly for flamingos, as they will prepare to depart with the end of migration season. Bombay Natural History Society is organising a trip to Nerul to catch the last views of these pink visitors on Sunday. "This is the last month when the flamingos are in their more vibrant colours," Asif Khan, associate officer, BNHS, said, "And if people are lucky, they can see the 'Flamingo March' — a courtship display by the birds." Along with flamingos, the wetlands also witness the White-eared bulbul, Baya weaver and the Purple sunbird among other species. To join this date, drop an email to programmes@bnhs.org.