The city - sliced, diced and served with a dash of sauce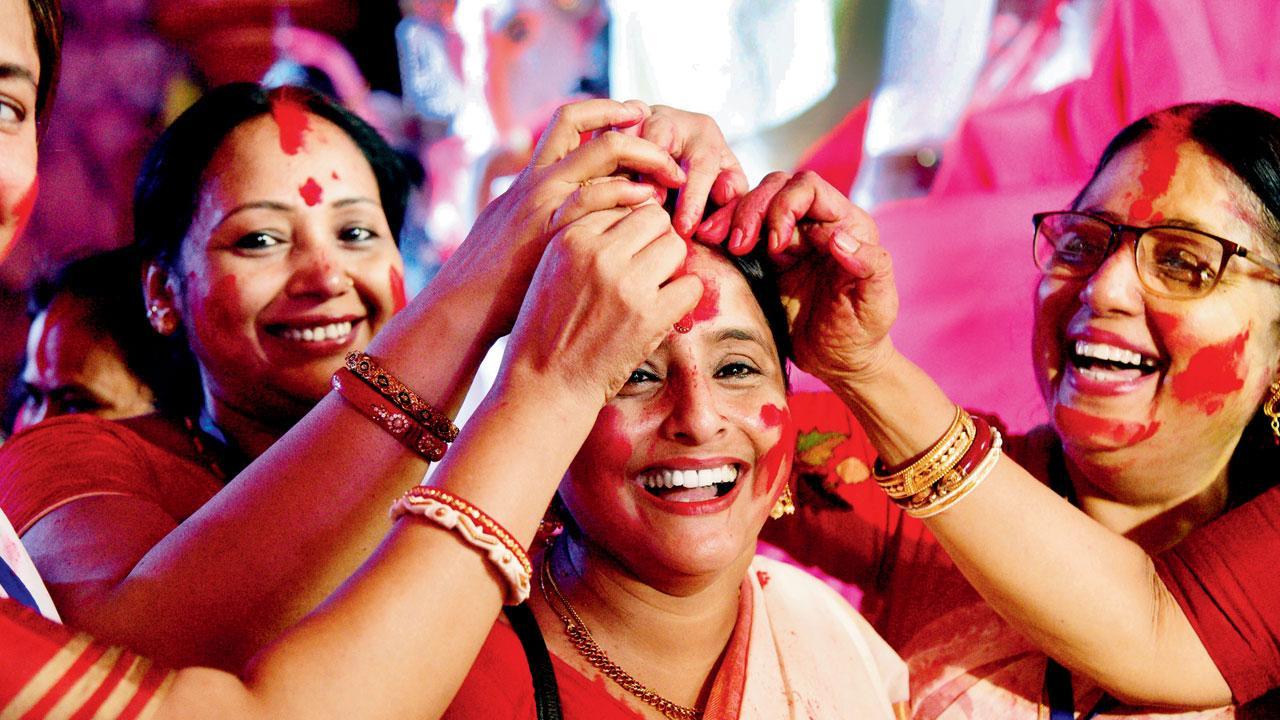 Pic/Pradeep Dhivar
Vermilion verve
A group of Bengali women share a happy moment during sindur khela on Dashami, the last day of Durga Puja, at Shivaji Park's Bengal Club
Call from Kumaon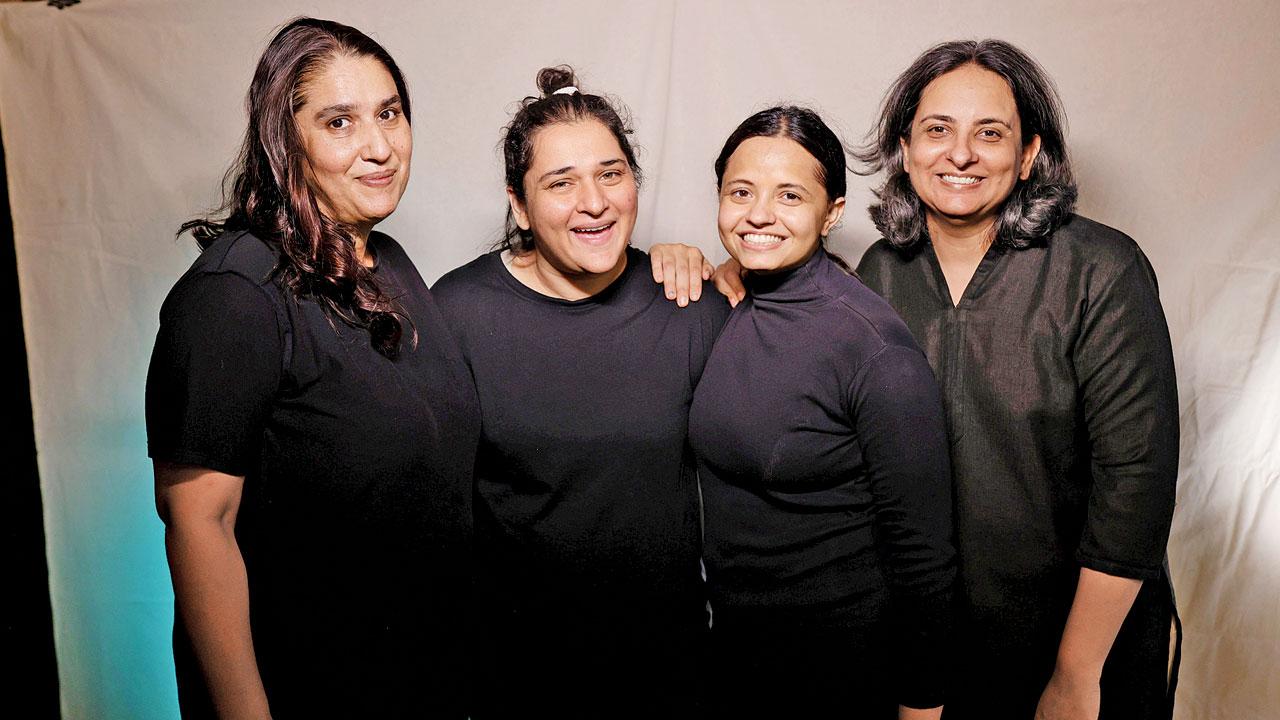 (From left) Vaishali Bisht, Puja Sarup, Barkha Fatnani and Shaili Sathyu
A serendipitous call of art leads Mumbai-based Gillo Repertory Theatre to Kumaon with four short pieces for children. How did that call happen? Shaili Sathyu, Gillo's artistic director, told us, "We've been taking theatre to rural or semi-urban areas for the past seven years. My artiste-friends Puja Sarup [co-founder of Patchworks Ensemble] and Vaishali Bisht [co-founder, Hyderabad Children's Theatre Festival] nudged us to visit. Both have a connection with the place and came on board to present this project." The team will be performing plays such as Duck, Duck, Go! — a migration play loosely based on the Bharatpur Bird Sanctuary featuring a character fashioned after Dr Salim Ali and his niece, Zai Whitaker; Bal Mithai, a Kumaoni sweet inspecting the theme of inclusivity; Hermit Crab's Dream, a Japanese folk tale; and Padde Pahar ki Powerful Poonch, a story about a greedy mountain. Take a look at @gillogilehri if you would like to support this crowdfunded project.
Garden reads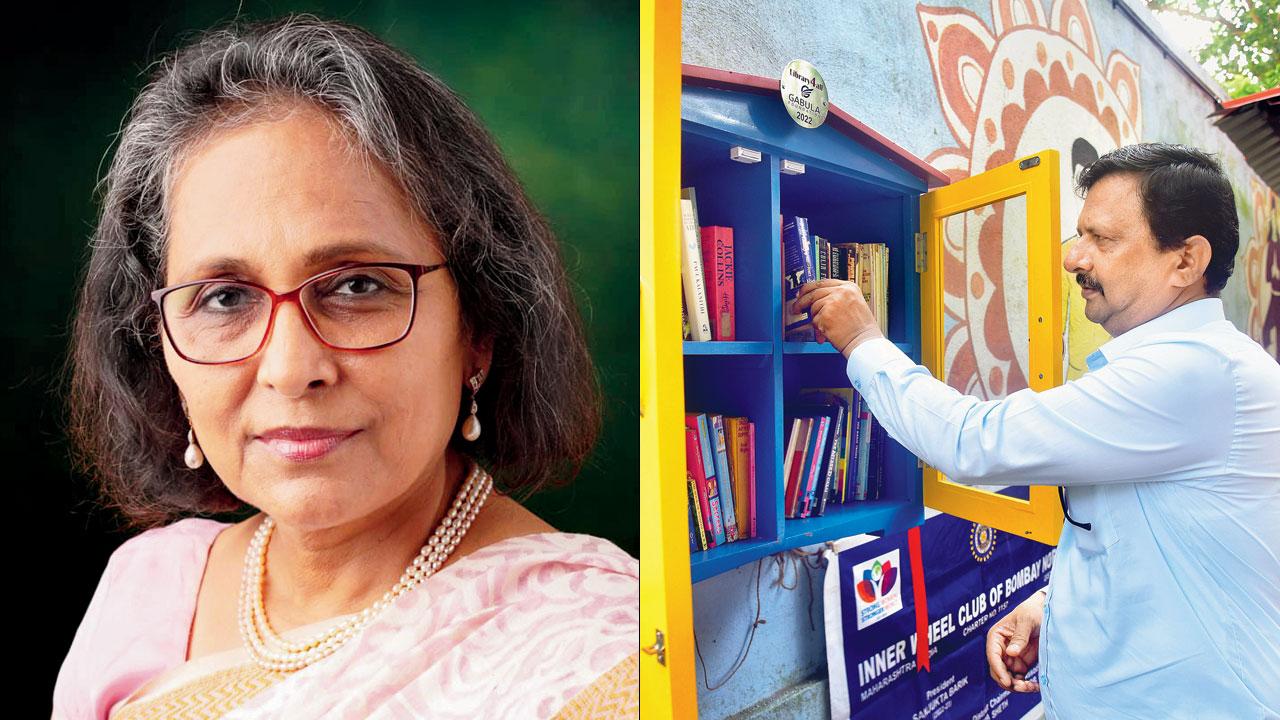 Jeetendra Pardeshi at the launch of Library4all in Worli's Buddha garden. Pic/Shadab Khan
This diarist is happy to report that four more units of Library4all were installed yesterday. Inaugurated by Jeetendra Pardeshi, garden superintendent, BMC, the open library is for both kids and adults. Dr Ismat Gabula, founder of the foundation behind Library4all, shared, "We have a wide variety as most books are contributions from local readers. The units have been set up in Worli's revamped Buddha garden and Adya Shankaracharya Garden, in Lower Parel's Shri Balasaheb Keshav Thackeray Manoranjan Maidan and Mahesh Madhukar Bhobhate garden.
Out of their comfort zone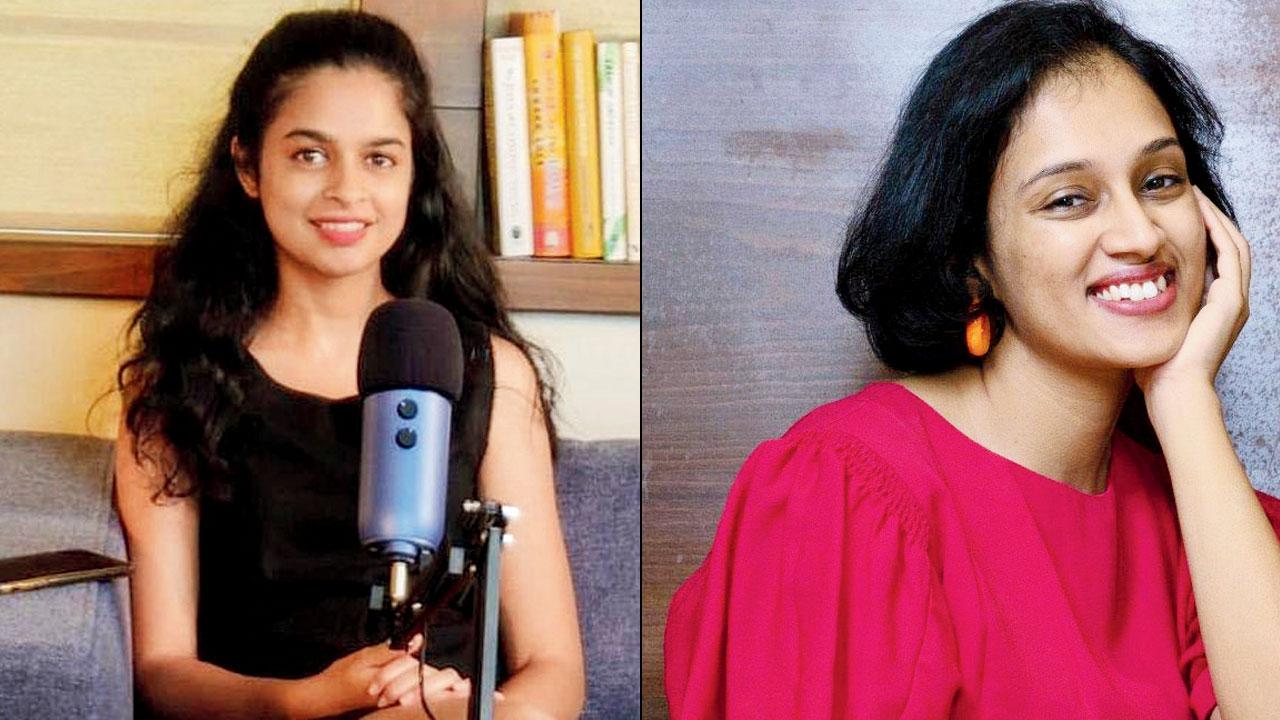 Tara Khandelwal and Michelle D'costa
Have you, like this diarist, liked all four editions of the podcast, Books and Beyond, where Bound's Tara Khandelwal and Michelle D'costa speak with Indian/Indian-origin writers to decode what makes them tick? The podcasters are now preparing for the show's fifth edition. The series is looking for suggestions from listeners for its upcoming season. "Michelle and I will be pushing each other to go beyond our comfort zones. So we will cover topics we haven't covered earlier — cricket, business, Bollywood memoirs and the like. There will be interesting sections, too, where we will discuss subjects we have contrasting ideas on. For instance, self-help books!" Khandelwal shared, adding that they will try and look at the larger impact of the writers they interview.
Paw-some idea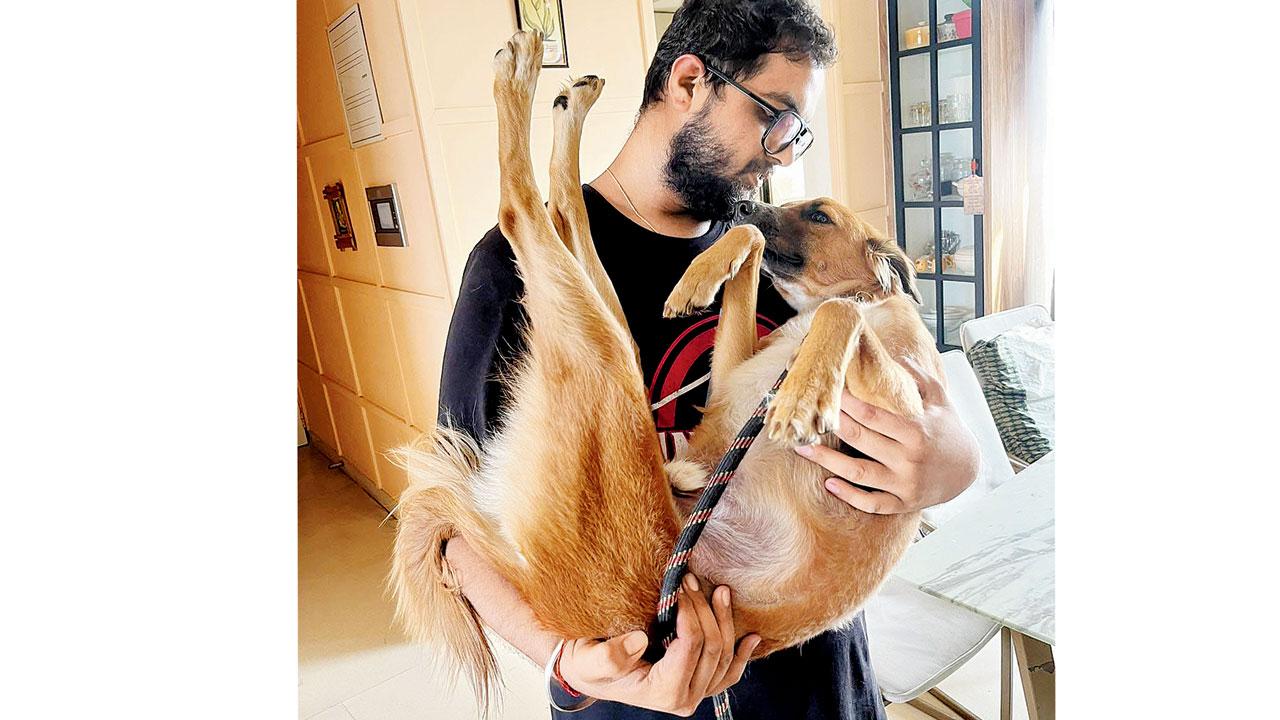 Nachiket Deshpande with a therapy dog
Step away from Instagram's cute puppy Reels and get a dopamine kick at Paw Play, an animal-assisted therapy workshop hosted this weekend by psychologist Nachiket Deshpande and dog behaviourist Akash Shukla at IF.BE in Ballard Estate. The session will teach attendees how to interact with pet and community dogs to gain therapeutic experiences. "In a fast-paced city like Mumbai, interacting with animals — in this case, dogs — can help people pause, regulate their breathing and de-stress," Deshpande shares.
Art that holds a story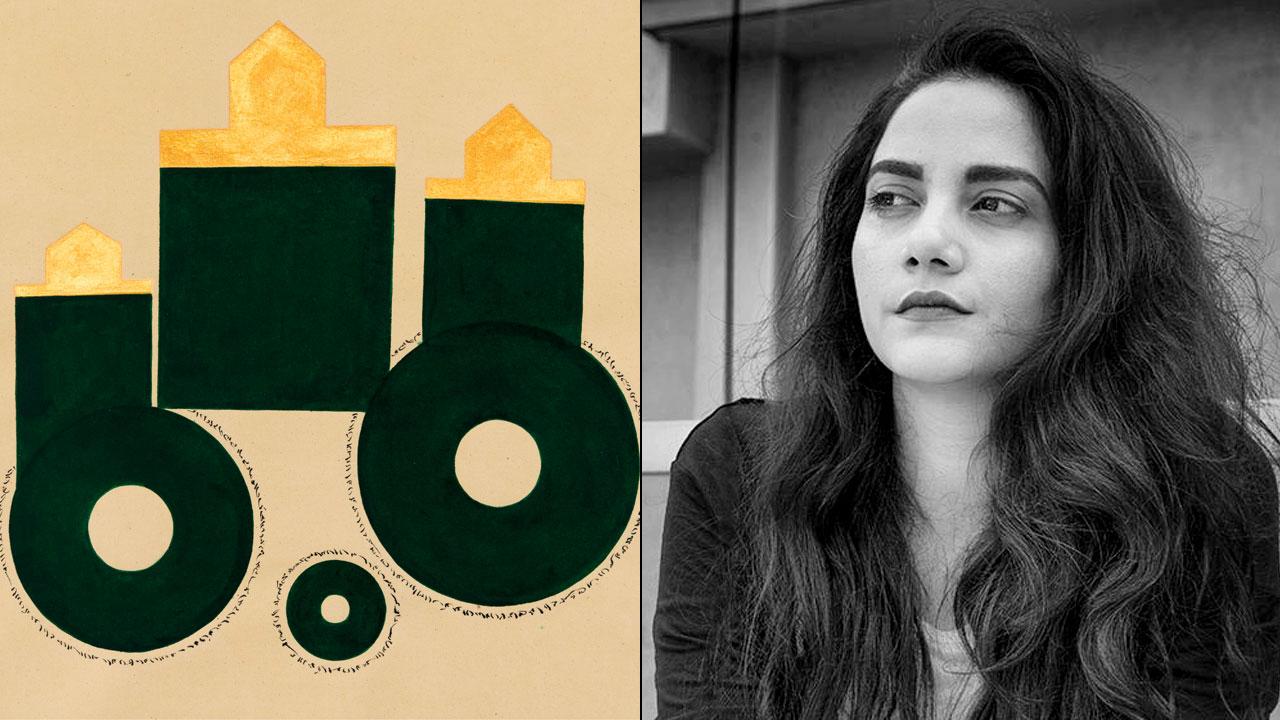 Shua-e Aftaab o bosa-e zameen. Pic Courtesy/Arshi Irshad Ahmadzai, Chatterjee & Lal
Artist Arshi Irshad Ahmadzai hosts her first solo show, Qissah-e-Kabul, at Chatterjee & Lal till October 29. The pieces are part of the works that the artist managed to pack — fabrics that could be folded and paper that had to be cut — while fleeing Kabul through an Indian emergency evacuation mission a week after the Taliban siege. While the works are inspired by visuals from the Mughal courts, they are the union of multiple aesthetic influences across periods of history and the impact that they have had on the region. "The journey of these works tell a story of their own, apart from the themes portrayed in the visuals. These works are relics, for they are all that remain of a better past. These relics are my companions, for they have travelled the same journey that I have. These companions are witnesses, for they are those who have seen exactly what I have seen," the artist shared.