The city - sliced, diced and served with a dash of sauce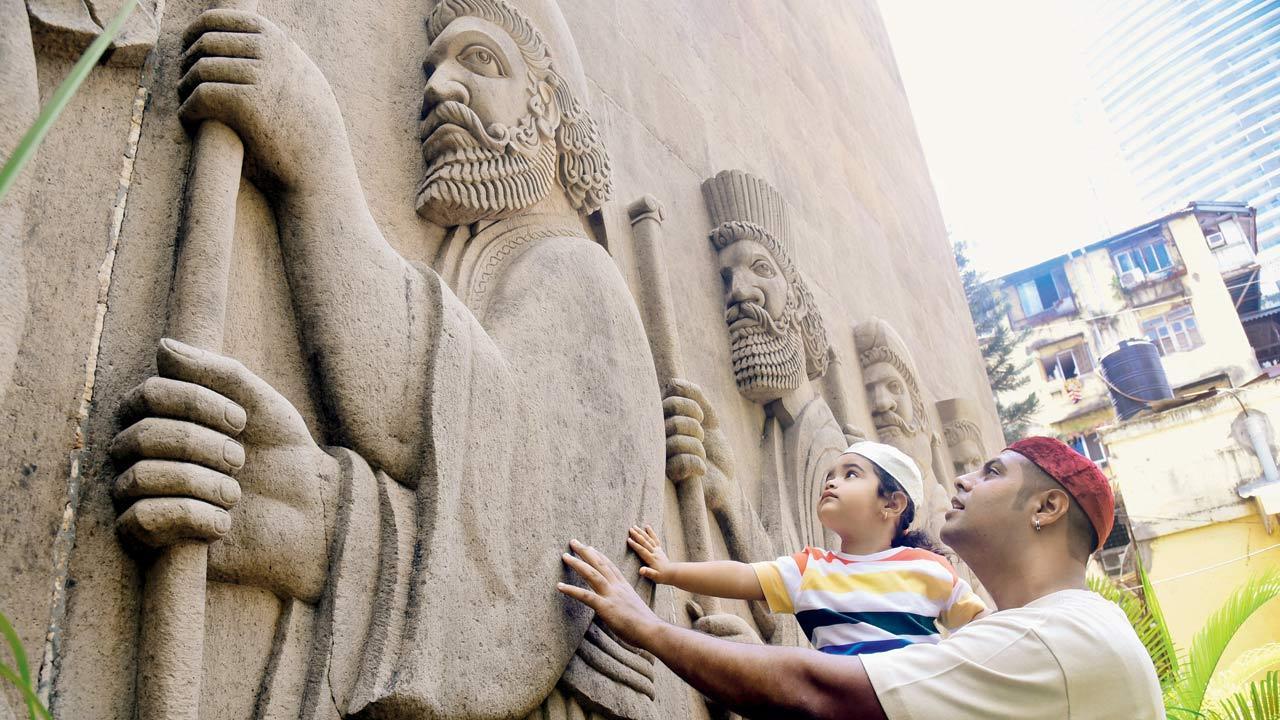 Pic/Shadab Khan
To New Beginnings
A Zoroastrian family looks at the bas relief work on the facade of Kapawala Agiary in Tardeo on the occasion of Iranian new year Navroze. 
ADVERTISEMENT
Boxing with beats
Pho and Shivali perform at the inaugural ceremony in New Delhi
The IBA Women's Boxing Championship that began last week in New Delhi had a vocal punch to it. A team of All-star beatboxers led by Wah Da Fu aka Anup, Propulxion aka Rajat Saproo, Sonu BBX, Shivali and Pho aka Akriti, among others performed on the occasion. "The show began with a blend of sounds from India and other countries to set the stage for the showcase," said Raka Vee, director BBX India, adding that the performance was a first where a large team of beatboxers from across the country performed together on the same stage.
Also Read: Mumbai Diary: Tuesday Dossier
The song of sparrows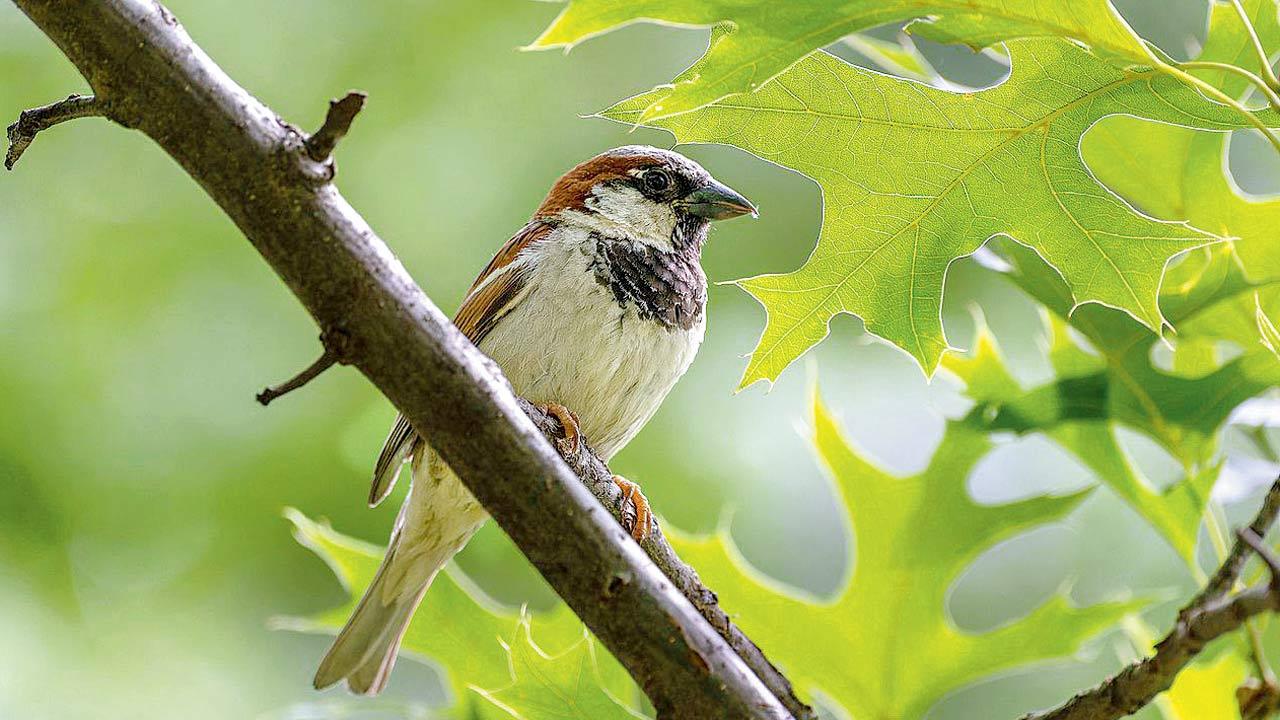 Male common sparrow. Pic Courtesy/Wikimedia Commons
Urban dwellers would be in a spot if they were asked to remember the last time they'd heard a sparrow chirrup. Bandra-based Roots Nature Club, a platform that encourages children to learn about and conserve nature, recently drew this diarist's attention to the diminishing number of sparrows in the city. March 20 was observed as World Sparrow Day, but the club has dedicated the entire week to uphold the cause. "We are encouraging parents to teach their children about these little birds and their declining numbers in Mumbai. We are also urging parents and kids to install bird feeders in their windows, balconies and gardens to provide sparrows with food and shelter. They are vital to the environment as they help control our insect population," founder Pooja Hemdev Lalwani shared with this diarist. The birder informed that adding bajra to feeders is an excellent way to provide sparrows with the nutrition needed to survive.
Echoes from Bengaluru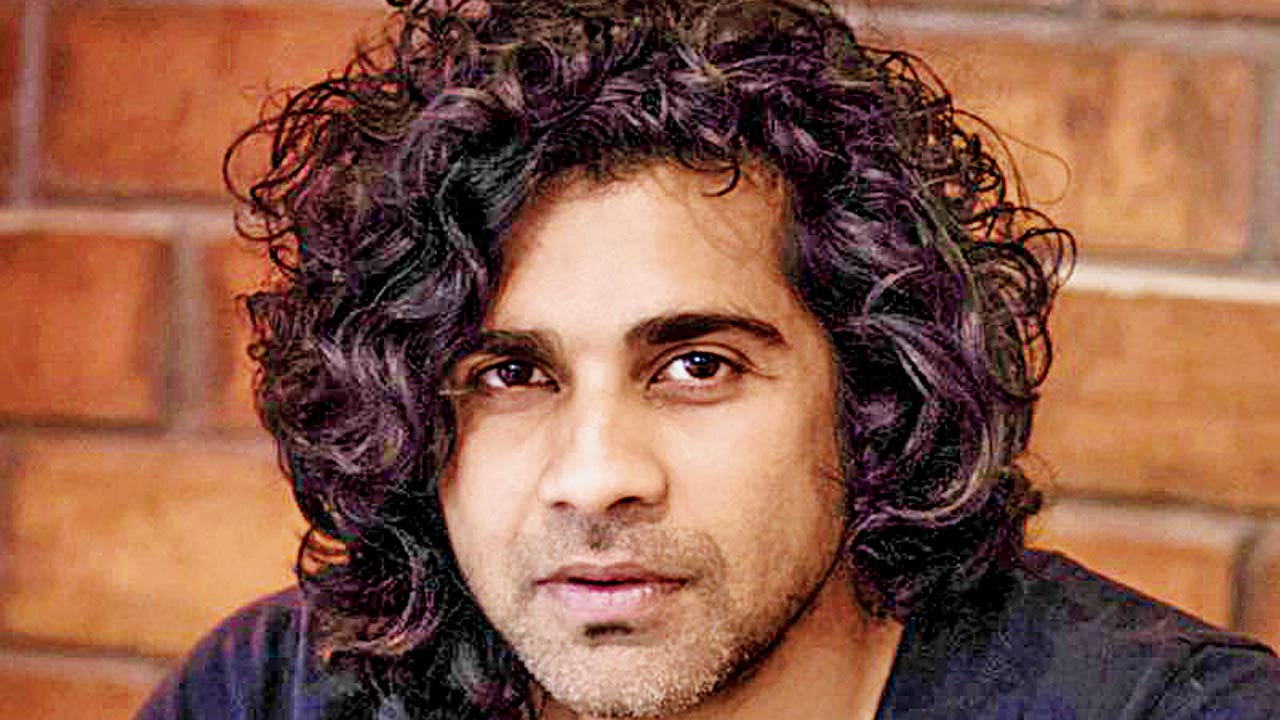 Mumbai might have a musical visitor come April. Echoes of Earth festival will move out of its Bengaluru base for a three-city tour that includes Mumbai on April 15 and Delhi on April 16. Accompanied by the British nu jazz group, The Cinematic Orchestra, the festival will focus on environmental awareness. Festival director Roshan Netalkar revealed, "The Mumbai leg of our tour will highlight the city's diverse ecosystems, with a particular focus on the vital mangroves that are crucial to its ecological landscape. Through panel discussions, we will explore the significance of this unique ecosystem and celebrate the eco-warriors who have championed its reservation." 
Swiss call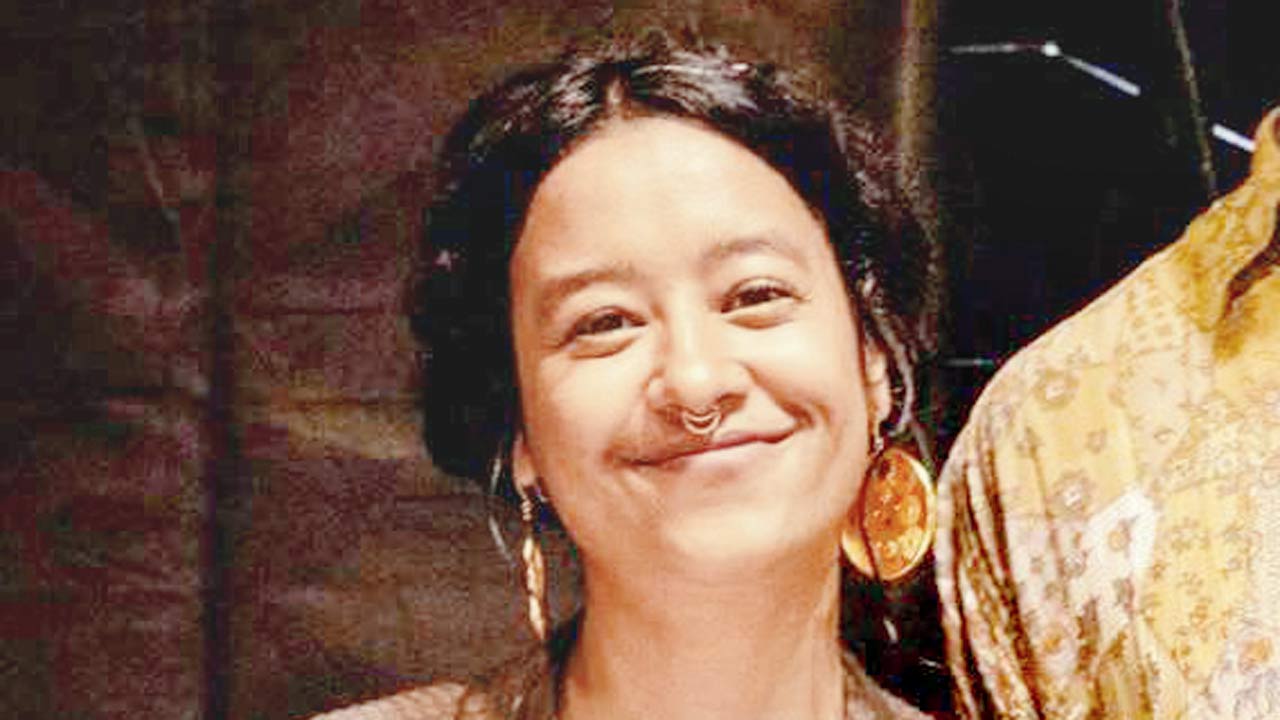 Aqui Thami 
Artist and zine-maker Aqui Thami is taking her Sister Library project to the cold climes of Basel. Her week-long installation and masterclasses will focus on the voices of women from South Asia. "We have brought some 100 odd books written by indigenous and Dalit women. We will be focusing on their works," Thami told this diarist. Hosted at the Foyer Public Theater at Basel, the installation will include works such as Seeking Begumpura by Gail Omveldt, Muslim Women Speak of Dreams and Shackles by Ghazala Jamil, among others. The interactions will also involve a talk by a marine biologist, and a researcher on ethical fashion who will speak on the ecosystem of women in the region. "The idea is to celebrate the distinct voices of these women," Thami shared with us.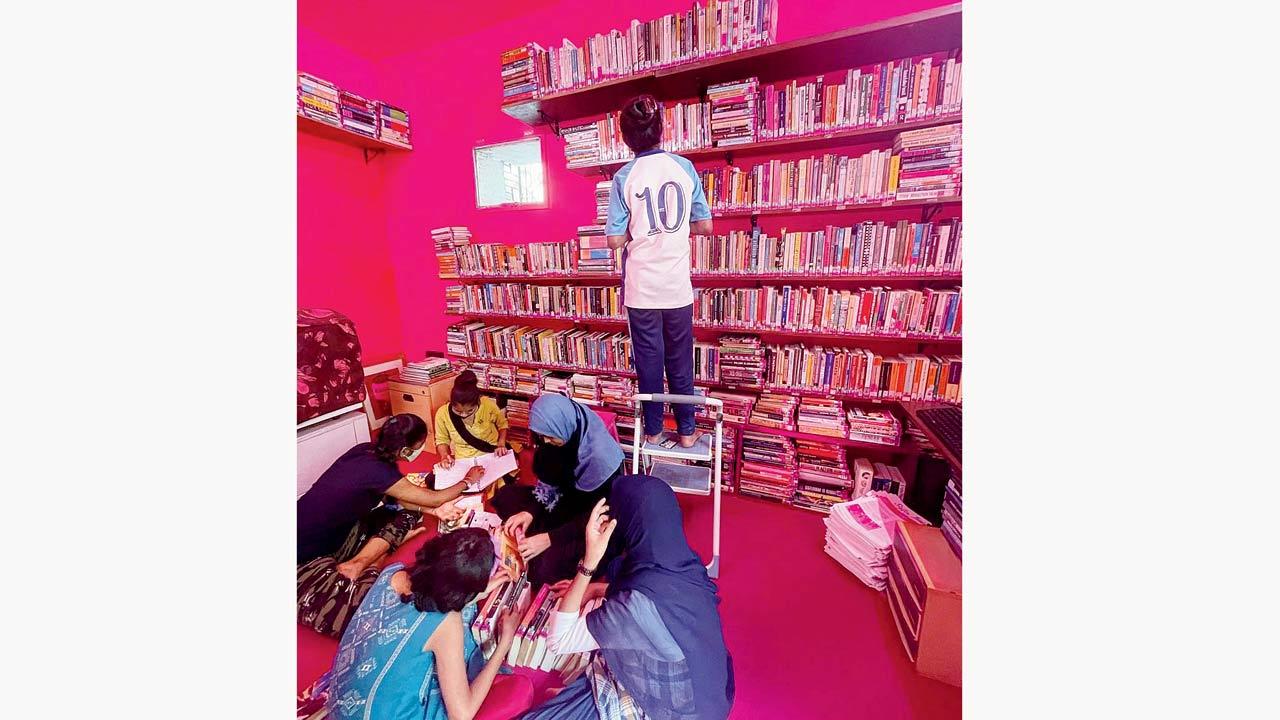 Readers at The Sister Library in Bandra. Pic Courtesy/Instagram
A desi-Jap art collaboration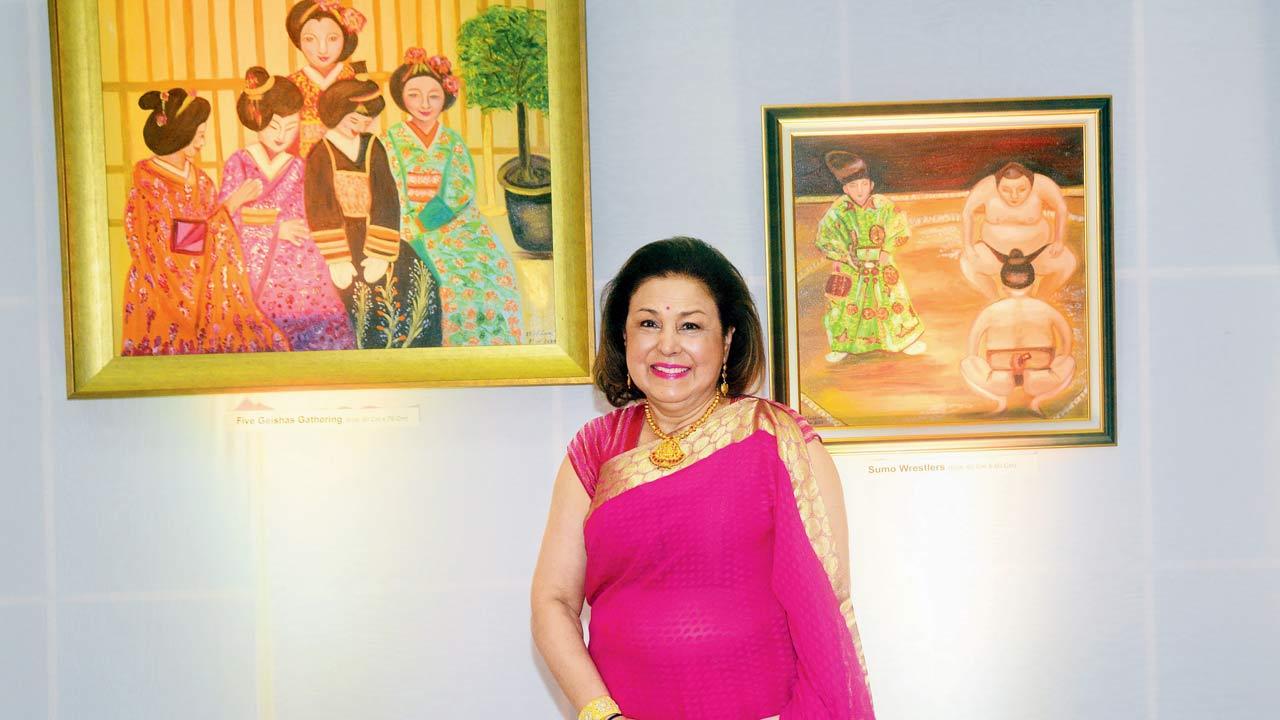 Shobhna Chellaram. Pic/Satej Shinde
An Indo-Japanese collaboration of the unofficial but aesthetic kind was unveiled at SoBo's KC College MultiMedia Hall late Monday evening. Artist Shobhna Chellaram is holding a week-long Japanese art exhibition at this venue that is open to the public. The exhibition was inaugurated by The Consul General of Japan Fukahori Yasukata. Art aficionados, honorary Consul Generals, and Mumbai's well-known including Sabira Merchant were at the vernissage. After a succinct introduction by Rashmi Jolly, Mumbai's Consul General to the Czech Republic (Maharashtra & Goa) and chief mover 'n' shaker of the event, Chellaram said, "I am attached to my paintings like one is attached to their children; like children grow wings and we need to let them go, I have to let my paintings go too," said Chellaram. Proceeds from the sale of the works — featuring Japanese women with fans, sumo wrestlers, geisha, samurai and more elements — are for charity. The artist, who divides her time between Spain, London, Hong Kong and of late, Pune, said that she is, "Fascinated by Japan. I love ikebana, kimonos, and I am transported to an alpha state of meditation when I paint." How very Zen, really.
"Exciting news! Mid-day is now on WhatsApp Channels

Subscribe today by clicking the link and stay updated with the latest news!"
Click here!