Even as the Maharashtra cabinet saw an exchange of power with Eknath Shinde replacing Uddhav Thackeray as the CM, nothing changes for shakhas in the city, considered the backbone of the party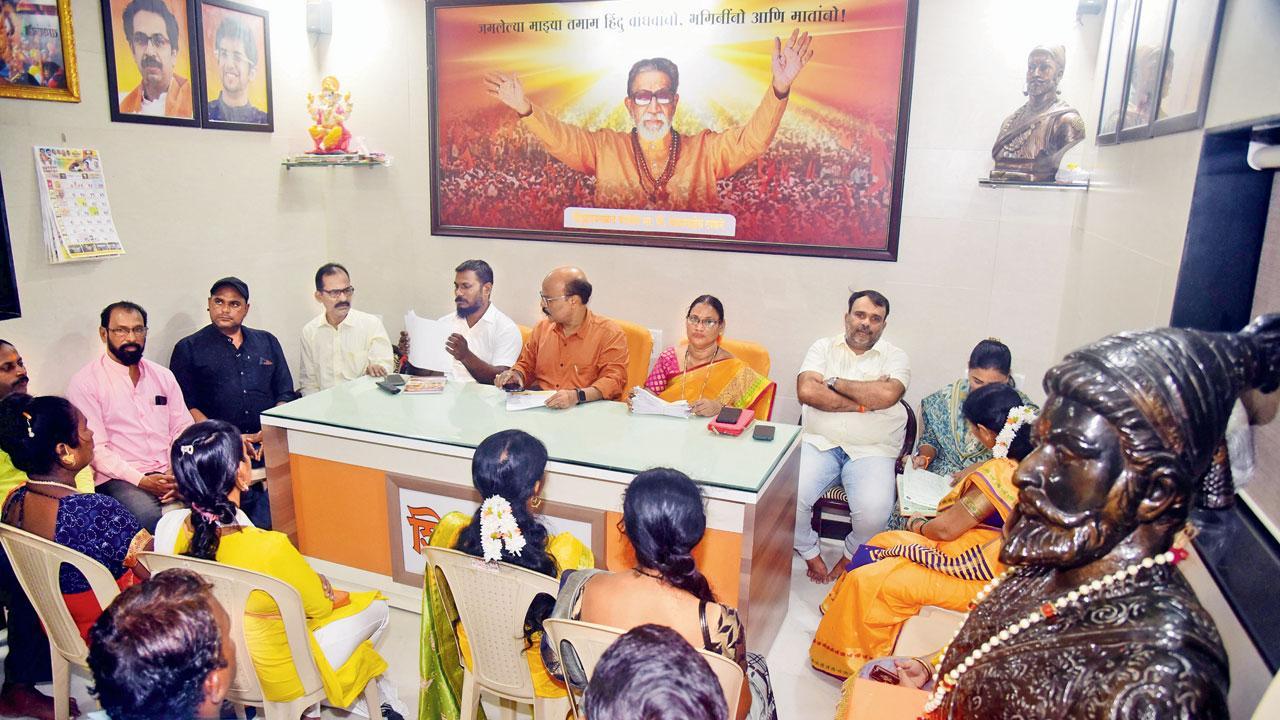 Office bearers, along with workers, at shakha number 3, Ketaki Pada, near Dahisar check naka. The idea behind having a shakha was to reach the common public, especially the native Marathi manoos. The shakha pramukh is the power centre of the locality. Pics/Shadab Khan
A lot has happened in the last 100 days in the Shiv Sena party. Most party leaders from neighbouring Thane and Navi Mumbai shifted their loyalty from Thackeray to the Shinde faction. In Mumbai, there are at least five out of 14 MLAs and one MP who stand beside Shinde. Not only that, after announcing that they are the real Shiv Sena, the Shinde faction even claimed the party symbol—while the Supreme Court has dismissed the issue, the final call over who'd get to keep the symbol will be made by the Election Commission. Despite the turmoil, not a single shakha—the backbone of Shiv Sena—is being claimed by the Shinde faction. All its MPs, MLAs and even a former corporator are working from their own public relations office called Jan Sampark Karyalaya. 
The shakhas form the bridge between the party and public. There are 227 shakas, the same as the number of municipal election wards. "It is said that the concept of shakha was established by Datta Pradhan, one of the senior members, around the time of the formation of the party in 1966," said Prakash Akolkar, political journalist and author of a book on the history of Shiv Sena, titled Jai Maharashtra.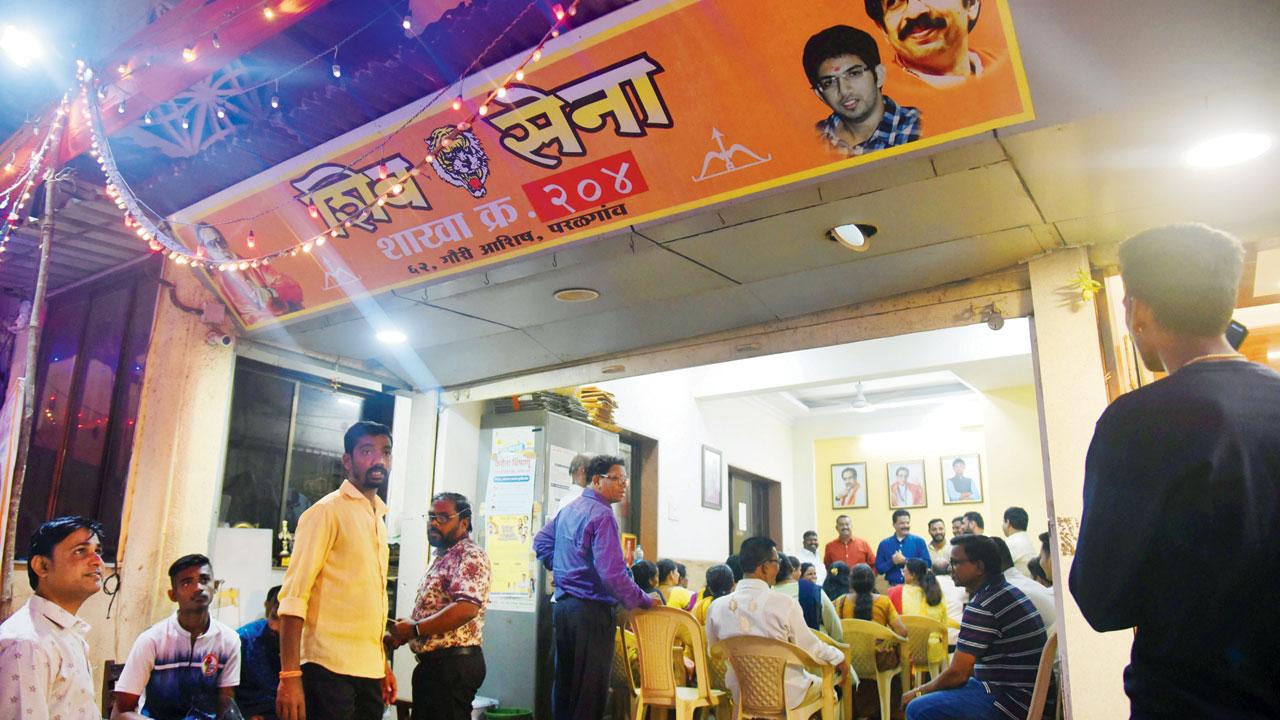 Shakha number 204 at Paral Village, Bhoiwada. Pic/Sameer Markande
The idea behind having a shakha was to reach the common public or the native Marathi manoos. Some of the earlier shakhas started with just a table and chair outside a local leader's house. While Sena leaders may have their own offices, the centre of all the happenings is always the shakha. 
Initially, the shakha would resolve minor issues faced by natives. "Given the fact that most Mumbaikars live in small houses and have almost no area to mingle, teenagers and youngsters would gather at shakhas in the evenings. The carrom board was always seen outside shakhas," says Akolkar, adding, "People would come for various day-to-day issues, from low-pressure water to ration cards, domestic violence and police cases."
Also Read: Mumbai: Dussehra rally parking now cause of chaos with Shiv Sena factions
"Even today, in the age of social media, people go to the shakha to solve their issues like [difficulties in getting a] PAN card, Aadhar card, death certificate, etc. The number of women coming to report domestic violence is still high," said Abhishek Ghosalkar, former corporator and son of ex-MLA and up-neta, Vinod Ghosalkar. He sits at shakha number 1 at Dahisar West. The numbering starts from Dahisar and ends with shakha number 227 at Colaba.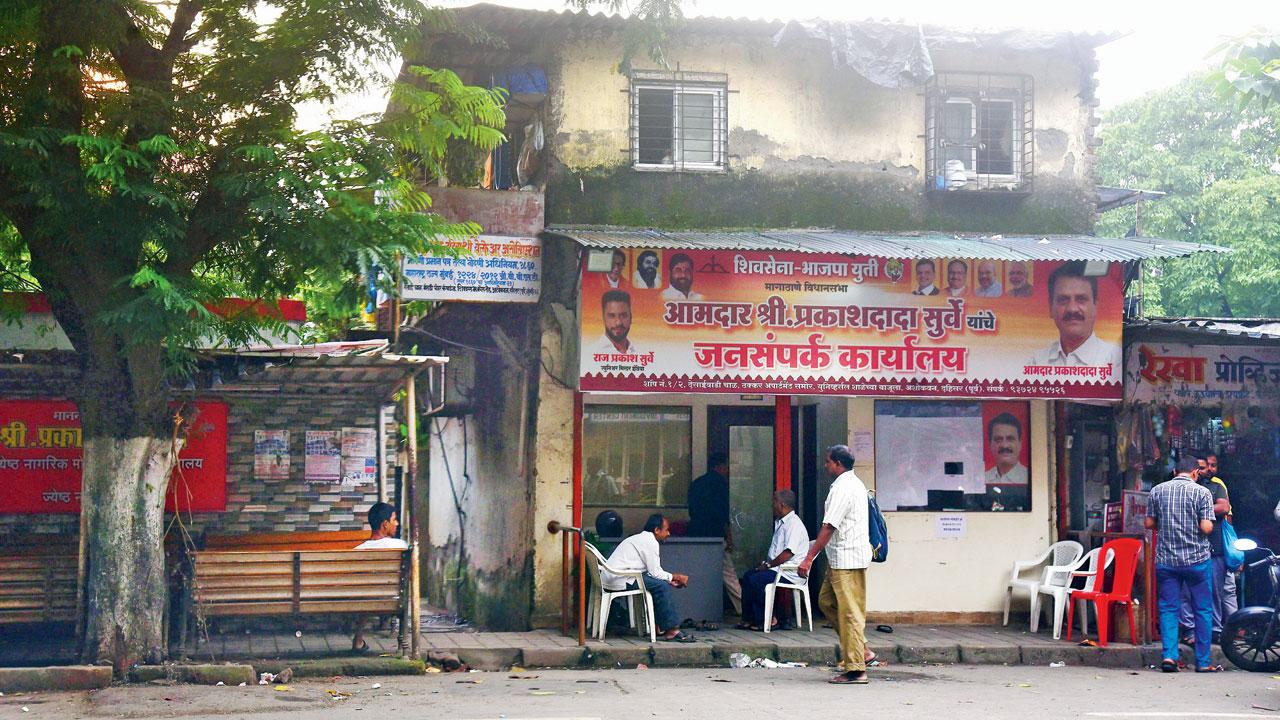 MLA Prakash Surve's office in Borivli. Surve is part of the Shinde camp
Shakha pramukh, being the head of shakha, s/he is the chief and responsible for resolving local issues. But even corporators of the wards come to the shakha in their locality everyday, unless s/he is from another party—in that case, the shakha pramukh heads the shakha. There is only one corporator—Sheetal Mhatre—who shifted to the Shinde faction in July. She is from ward number 7, where shakha number 7 works. "Other members of the shakha including shakha pramukh remained with Thackeray. So she couldn't claim that shakha," said an insider from Sena.
When we contacted Mhatre, she explained, "Why should I claim their place? I have my own office near Vitthal Mandir in Dahisar West. MP Shrikant Shinde and Dhairyashil Mane along with MLA Prakash Surve inaugurated my public relations office on August 24. We are in the process of declaring our own shakha and shakha pramukh."
For MLA Prakash Surve, there were at least six shakhas in his assembly Magathane. "But none of the shakhas are with him now. Only two shakha pramukhs went with him—Kaustubh Mhamulkar, who is nephew of Surve, was shakha pramukh of shakha number 12 and Prakash Pujari from shakha number 3. We also removed two women shakha pramukhs from shakha number 3 and 5," said Vilas Potnis, vibhag pramukh.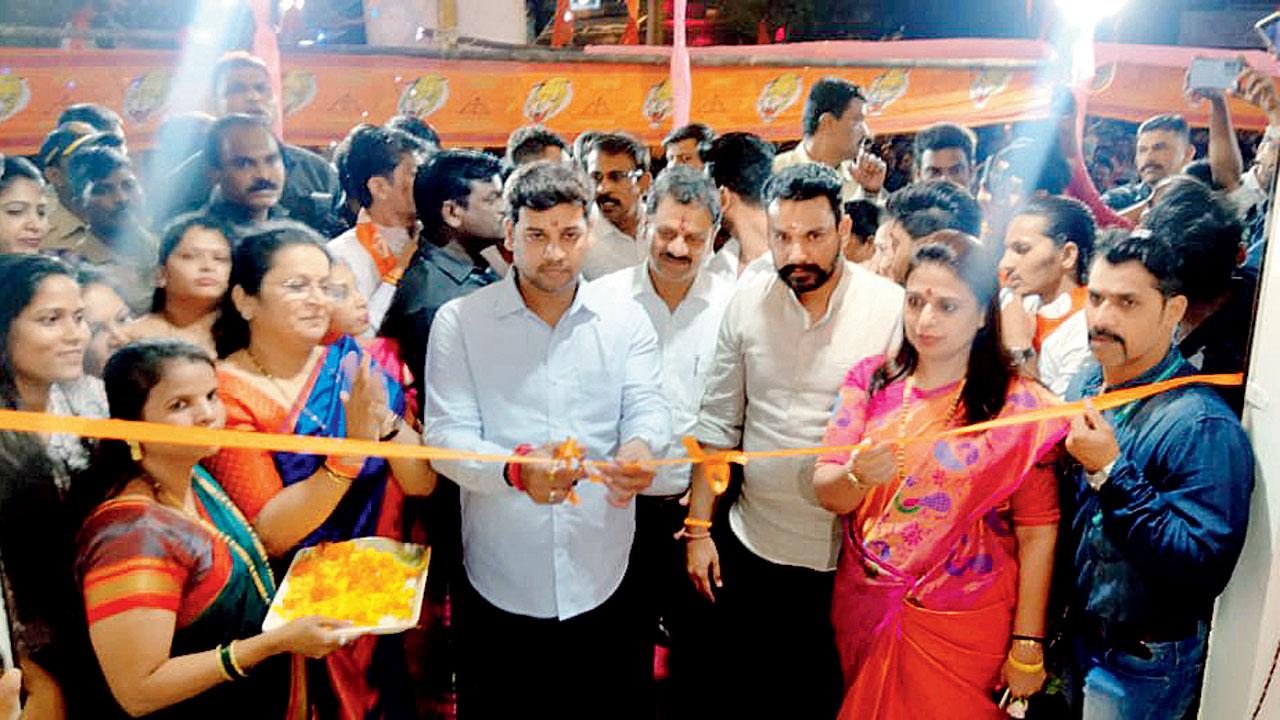 Sheetal Mhatre (second from right), who joined the Shinde faction in July, opened her own office near Vitthal Mandir in Dahisar West in August
But if shakha pramukhs change their loyalty, how can the shakha still remain with the old group? "The shakhas were started 30 to 40 years ago by local leaders of that time. Though it is the property of the Shiv Sena, for legal and logistical issues, it is on the name of two or three office bearers and the property papers are deposited in Sena Bhavan. So no individual can claim any shakha," said Vinod Ghosalkar, ex-MLA and up-neta of Shiv Sena. For instance, the property papers of shakha number 3 is in the name of Gajanan Thackery, then Sena corporator, who is 78 years old now, and shakha number 12 was started by Shirish Chogle, who is no more. 
While he isn't making claims to his previous shakhas, MLA Surve says that he has turned party offices in his constituency into shakhas. "We have five offices in my constituency,  and those are our shakhas. People are coming there and we are looking forward to starting more shakhas."
Shiv Sena and Shinde groups clashed at least two times in Worli and Prabhadevi, the stronghold of Shiv Sena. Sada Sarvankar, who is now with Shinde, has a stronghold in his constituency. But even after that, the shakhas remain with the Thackeray faction. Sanjay Bhagat, Shiv Sena's Prabhadevi shakha chief says, "Shivsainiks have faith in the Thackeray family. Everyone's reasons are different, but they trust Thackeray." Bhagat is the shakhapramukh of shakha number 193 in Prabhadevi.
"The Shiv Sena has reached every home through its shakha. The voters of this area have faith in Balasaheb, and Uddhav Thackeray," said Kiran Tawde, shakha pramukh of Lalbagh, Parel, adding that everyone has different reasons for believing in the Thackeray family. "Some have got jobs because of Shiv Sena, while others have started businesses."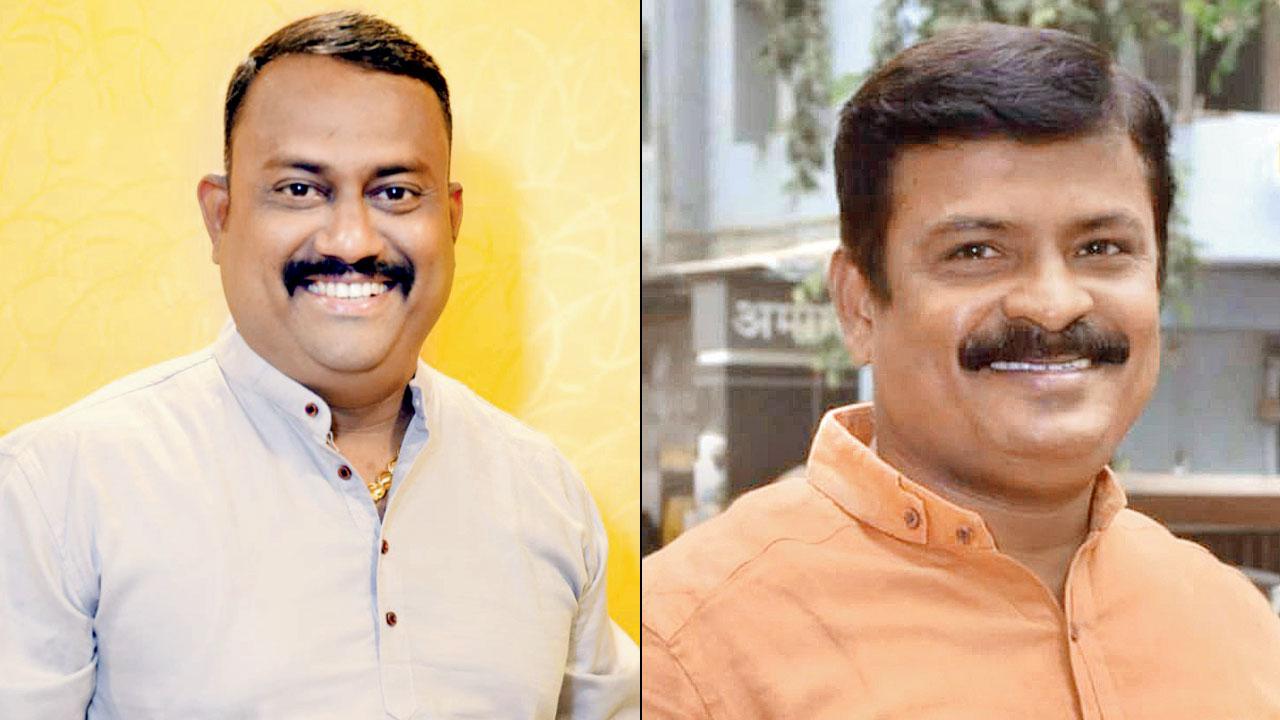 Kiran Tawde and Sanjay Bhagat
The ministers who have joined the Shinde faction aren't sitting quite either. "We started the first shakha in Mankhurd and we are in the process to start more. Now, the office bearers are being appointed," said MP Rahul Shewale, a supporter of Chief Minister Eknath Shinde, adding, "Our people representatives have their own office, and the office bearers have good local contact. They are already involved in solving local issues."
Author Akolkar says that there is confusion in the minds of Sena's grass-root workers and "which side they are on will be clear only after the municipal elections". "Taking over shakhas may remain the only technical thing if the Shinde faction increases its base."