Work is on to select town vending committee that will prepare policy for hawkers in city, say officials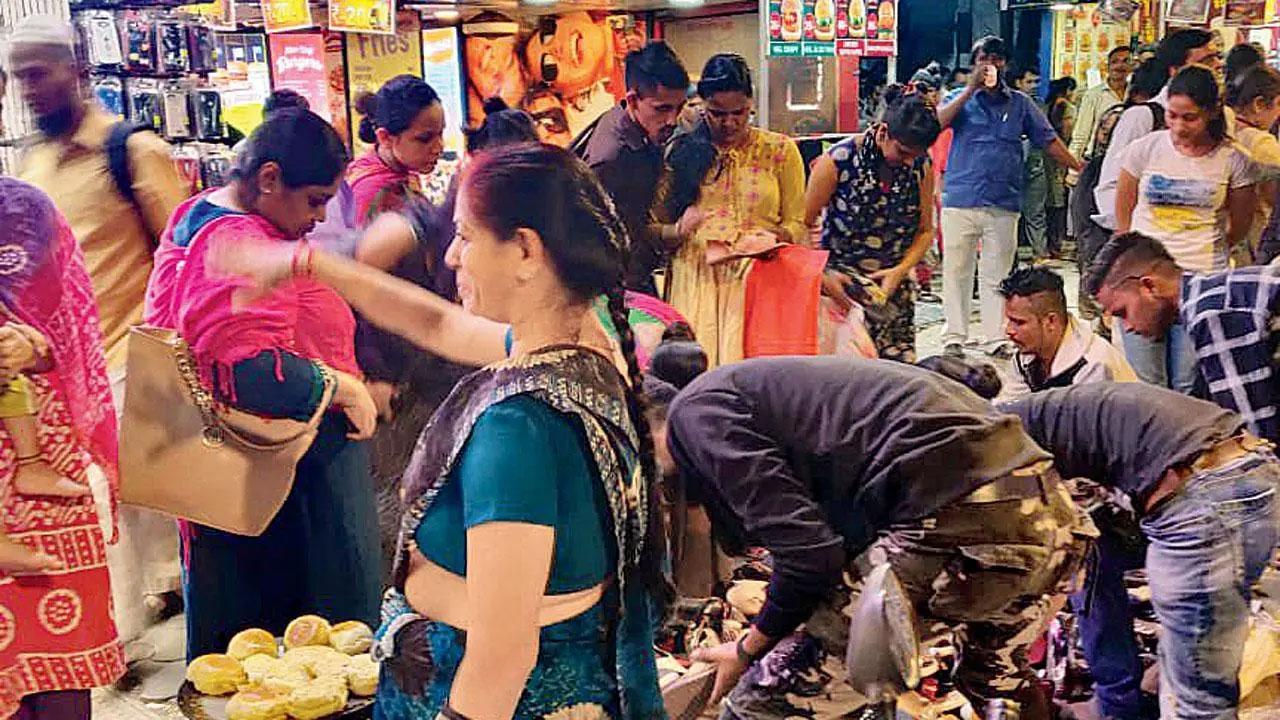 Hawkers occupy the pavement on N G Aacharya Marg on Sunday
Six years after hawkers submitted their forms for a valid licence, the BMC has finally started scrutinising them again. But in the absence of a hawkers' policy, sources said, the exercise will be a futile one. 
The civic body had first started the procedure to issue licences to hawkers in the city in 2016. At the time, authorities had identified and distributed forms to 1.28 lakh hawkers, out of which 99,435 submitted applications with relevant documents. As the state government had made domicile certificates mandatory (15 years stay in Mumbai), only 15,361 hawkers were selected for eligibility certificates in 2019. Since there was no hawkers' policy then, the shortlisted hawkers weren't given licences.
Also Read: Maharashtra: Government plans 'two books in one' strategy to reduce bag weight 
Around two months ago, the Directorate of Municipal Administration stated that the domicile certificate was no longer needed to get a hawker's license. Following the development, the BMC kick-started work on issuing licences. "But before that, the BMC needs to implement a hawkers' policy," said an official. The BMC first began work on the hawkers' policy after the Parliament passed the Street Vendors (Protection of Livelihood and Regulation of Street Vending) Act in 2014, which was followed by a SC order. 
The state government had issued the hawkers' policy, but it wasn't upheld in court as it was made without the participation of hawkers. Now, as per the plan, authorised hawkers will select their representatives through an election. These representatives will be members of the new town vending committee, which will then make the new hawkers' policy. Once the policy gets approved, the BMC will implement it in Mumbai. A deadline hasn't been fixed for the same. An official from the BMC confirmed that work is on to elect the new committee. Do you like to travel on budget?