Wants them to help with funds to rebuild two, and construct a new hostel under Project Evergreen; starts many initiatives for the same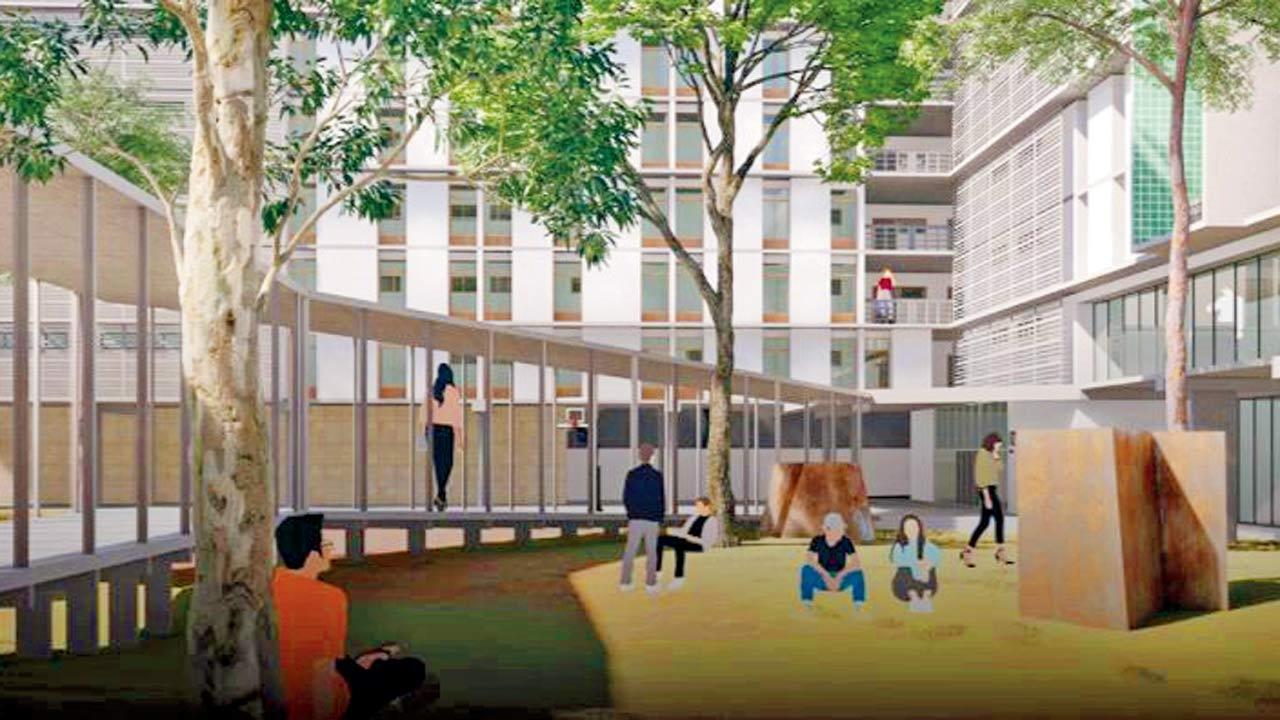 An artist's impression of the new hostel. Pic/IIT-B
Every student values her/his time in the classrooms as well as on campus, and especially in the hostel of their educational institute. Cashing in on this bond with their institute, the Indian Institute of Technology-Bombay (IIT-B) has sought financial contributions from their alumni, to reconstruct some of the hostel infrastructure at the Powai campus. Besides seeking help in raising funds through its campaign Go IIT Bombay, its alumni and corporate relations staff have come up with ideas to connect with alumni in a unique way to help with the Evergreen Project as it is being called.
The project
ADVERTISEMENT
Project Evergreen will replace some of IIT-Bombay's over 50-years-old hostel infrastructure. While corporates can contribute, the first-of-its-kind mainly alumni-led hostel complex will replace hostel Nos. 7 and 8.  Additionally, a women's hostel, Hostel 21, will be constructed to house the increasing number of girl students on the campus.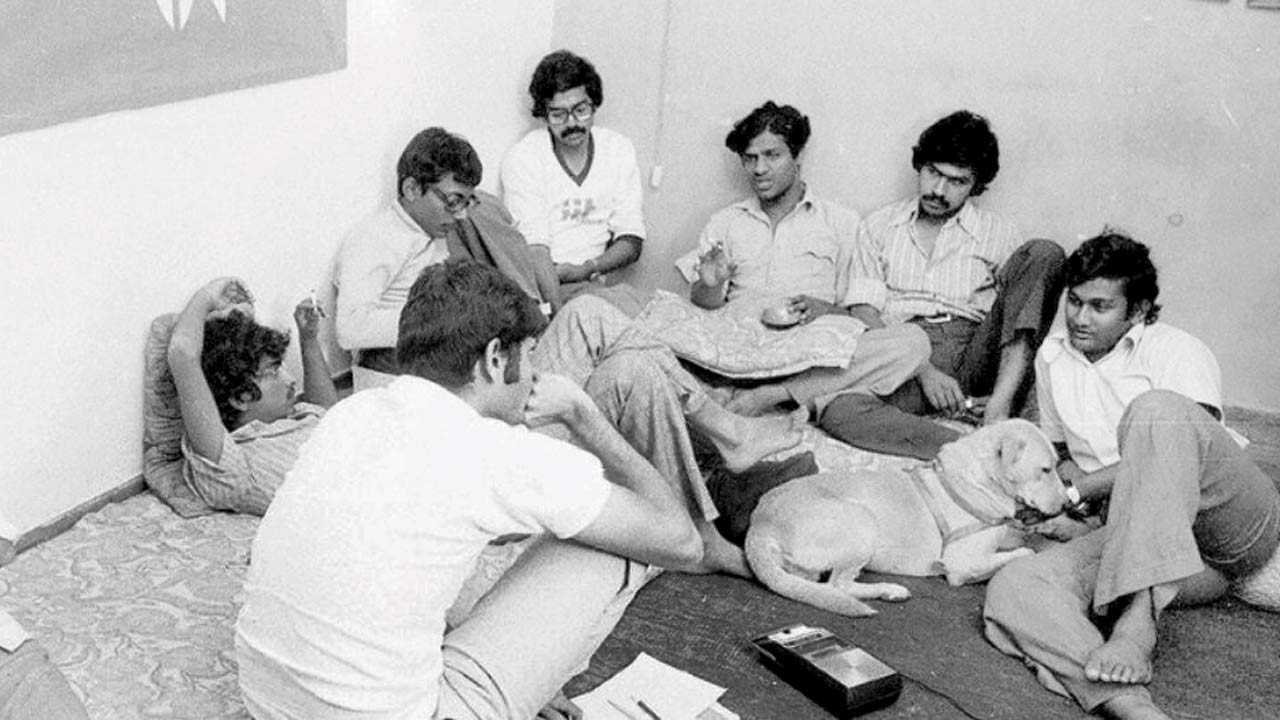 An old picture showing life at an IIT-B hostel put up on Facebook
The overall budget of project Evergreen is Rs135- 150 crores.
Also Read: IIT Bombay suicide: Rights group says Solanki had told his sister about discrimination he faced at the institute
Name a hostel room
Through one of these initiatives, 'Name your hostel room', the institute is giving an opportunity to alumni to donate to the institute to get their or their loved ones' names featured on a room of a hostel building of their choice.
Recently Prasad Baji, an IIT-B 1993 batch alumnus, got a hostel room named in memory of his maternal grandparents. Baji said, "Without a doubt, IIT Bombay's hostel life was the most memorable phase of my life. It was a fun and carefree life. I remember the exciting sports events, the memorable socials, and the endless late-night chat sessions. The memories go on and on."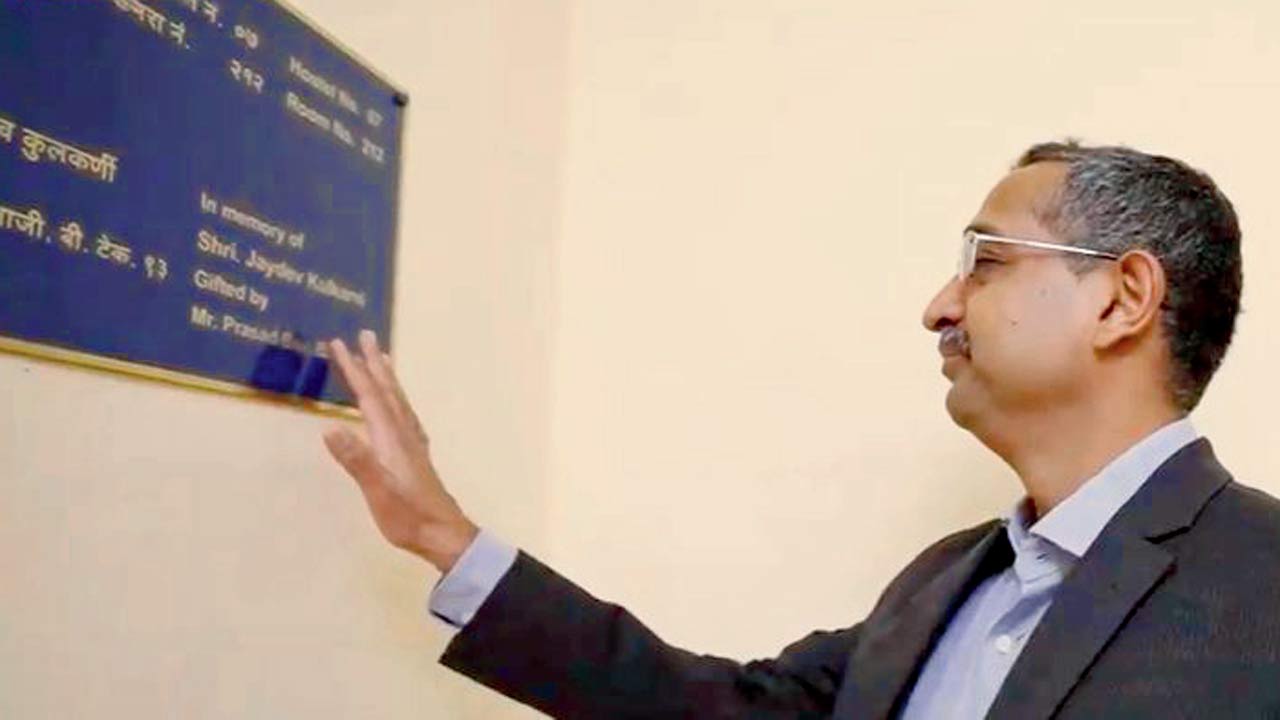 Prasad Baji touches the plaque post naming of a hostel room after his grandparents
In a video of Baji talking about 'Name your hostel room,' he said, "I am inspired by my maternal grandparents, Jaydev Kulkarni and Sushila Kulkarni. They were freedom fighters and sacrificed much of their lives for the country's independence. I thought this would be a small way to honour them and to cherish their noble deeds and values."
Giving a message to his fellow alumni, Baji said, "Be generous and give as much as you can of your time, your expertise, and money to our alma mater because we owe a debt of gratitude to our institute. This will be a small way to repay it." In the latest exercise to connect with alumni, the institute has called upon them to post their pictures in the hostel on Facebook, under the initiative 'Your IIT-B hostel story'.
Rs 160 cr
Approximate cost of Project Evergreen