The operations at Akurli and Eksar stations will now be managed by all-women teams, right from the station manager to the security staff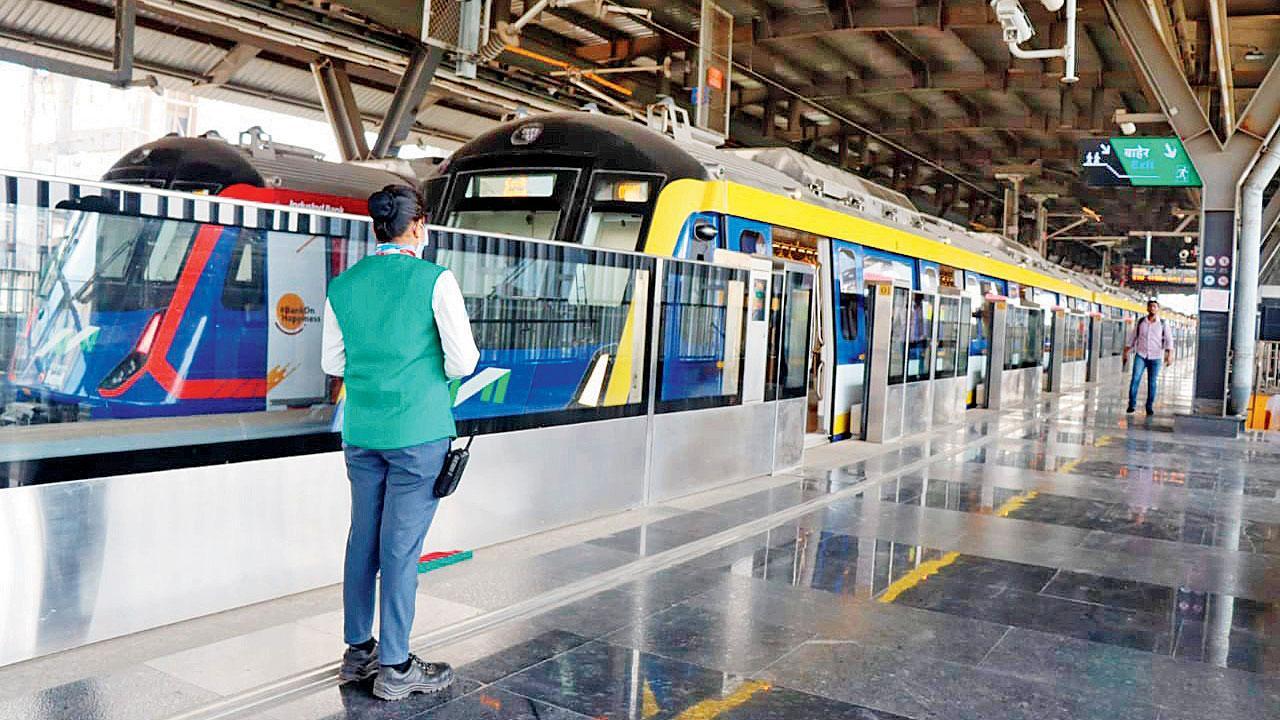 Authorities say this has been done to promote gender diversity at the worksplace
The Mumbai Metro on Friday evening announced that two stations—Akurli on Yellow Line 2A and Eksar on Red Line 7, will now be looked after by an all-women staff.
Operations at Akurli and Eksar stations will be managed by a team of 76 women employees, and everyone, right from the station manager to the security staff will be women. "This initiative aims to recognise and celebrate the contributions of women in the transportation industry and promote gender diversity and inclusivity in the workplace and the transportation sector," an official said.
ADVERTISEMENT
Also Read: Mumbai: BEST's 400 CNG buses to hit the roads again soon
The all-women staff at the two stations will be deployed for posts such as station controller, excess fare officer, ticket sales officer, shift supervisor, customer care officer. These will look after the efficient operation of the metro system and assist passengers. Additionally, women security and housekeeping staff will ensure safe and clean environment on the stations. "This initiative will highlight women's capabilities in the transportation industry and inspire others to pursue careers in this field," he added, "Maha Mumbai Metro is committed to creating a workspace where all employees feel valued and supported."
"We are proud to announce Mumbai Metro's first all-women stations, run and managed by our female employees. We believe that gender diversity in the workplace is essential for driving innovation and achieving success. We hope that this initiative will inspire more women to take leadership roles in the transportation sector," said SVR Srinivas, MMRDA Metropolitan Commissioner.
76
Women have been employed