A leopard has been spotted in Marol, another walking a terrace in Malad East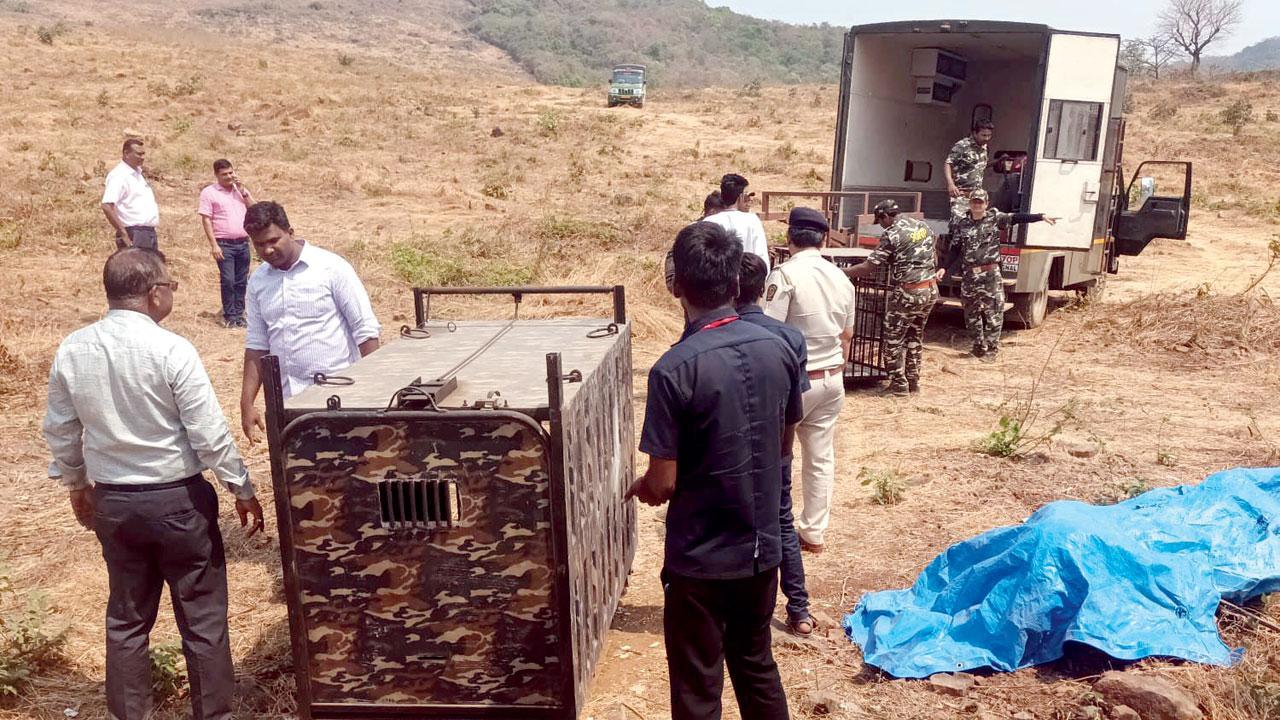 Representation pic
In response to leopard sightings in Marol and Dindoshi, where the large cat was strolling around the society's premises, the forest department has put in place cages to capture the leopard. On Saturday, mid-day had published a report in which it was stated that shortly after a leopard was sighted in Marol, footage of a big cat roaming on the terrace of a bungalow in Malad East has scared residents of areas surrounding Sanjay Gandhi National Park (SGNP).
MLA Sunil Prabhu has written a letter to Forest Minister Sudhir Mungantiwar asking him to instruct the forest department to take appropriate measures. Sources from the forest department, who did not wish to be named, said that the Forest Minister's office has informed the Thane Forest Department to set up trap cages at both locations to capture the leopard.
ADVERTISEMENT
Also Read: Mumbai: Four juvenile marsh crocodiles rescued at Aarey
Advocate Dr Nilesh Pawaskar, a resident of the New Dindoshi Royal Hills Co-operative Society, said, "Since the last few weeks, the frequency of leopard sightings has increased. We don't want any human-wildlife conflict incidents to take place. Hence, we informed the forest department. On Friday, the camera traps were also installed in the area, and on Friday night, a trap cage was also activated by the forest department. We appreciate the efforts taken by the officials including Forest Guard Surendra Patil." The department has also installed a cage to capture the leopard at Bhavani Nagar in Marol.
Social worker and Shiv Sena Party member Intekhab Farooqui, who resides in Bhavani Nagar, said, "We are not against wildlife but for the safety of the leopard and humans both, the forest department should capture the leopard as it is roaming around in a high human density area. On Saturday, a cage to capture the leopard was installed by the forest department." Sources at the forest department said that officials are closely monitoring the situation. Patrolling at Bhavani Nagar and at Dindoshi has been increased.