After crossing the 100 mark (beginning in 2013), the Centre's Jiyo Parsi scheme has recently added three children to the tally, bringing the total to 104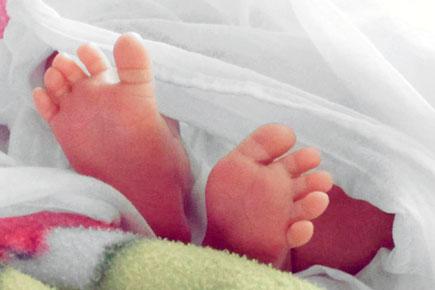 Representation pic
After crossing the 100 mark (beginning in 2013), the Centre's Jiyo Parsi scheme has recently added three children to the tally, bringing the total to 104.
The children were born to couples who are Mumbai-based, and who had enrolled themselves in Jiyo Parsi's medical and advocacy programme in the past year.
"We are now trying and influencing the mindset of Parsis, and explaining to them that it is possible to maintain a balance between family and career," said Pearl Mistry, a counselor with Jiyo Parsi. According to her, nearly 30% of all Parsis remain unmarried. "The past few generations were apprehensive of committing because then the material aspect of their life would supposedly get hampered with family responsibilities and babies, things that come along with marriage."
Role Reversal
However, this trend seems to have marginally reversed itself. "A fair number of younger couples have been coming ahead in urban areas and tying the knot, unlike what has been happening in the past two decades. With the current socio-economic culture prevailing, these couples want to buy a home and expand their family," she said.
Of the three couples whose children took the count to 104 (one couple was in their early 30s while the other two were in their early 40s). One had a thyroid complication, while another couple had been trying for the past three years, but without treatment.
"Treatment is either fertility related or lifestyle related. Age-related because of which the quality of eggs and sperm count is low. This is because once you cross the 40-year mark, your reproductive cycle slows down. Since majority of the people who come to us are in the 35-45 year bracket, they need to undergo assisted reproductive technology."
A positive thing
According to Mistry, couples receiving medical treatment via the scheme had to first pay for it from their own pocket, but they would be reimbursed for it in full in case of successful pregnancies. "We reimburse them according to their income level," she said, adding that out of the three Mumbai couples, one had already been reimbursed.
"Couples are free to go to any gynaecologist they choose, but a proper registered one. The financial assistance has helped couples continue treatment, otherwise they get psychologically and financially depressed," she said.
"One in vitro fertilisation (IVF) cycle costs anywhere around Rs 1-2.5 lakh depending on the kind of doctor and treatment. This is a huge sum of money, and there is no guarantee that you will conceive, which can be psychologically stressful," she said.