The GSB Seva Mandal in King Circle, one of Mumbai's richest Ganesh mandals has been insured for a whopping Rs 264.25 crore. The insurance covers the idol, ornaments, volunteers, workers among other things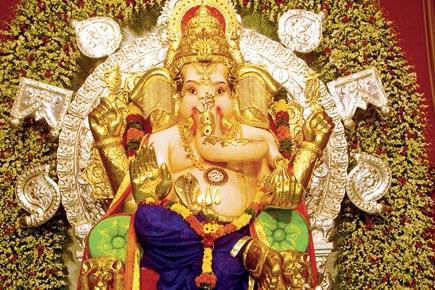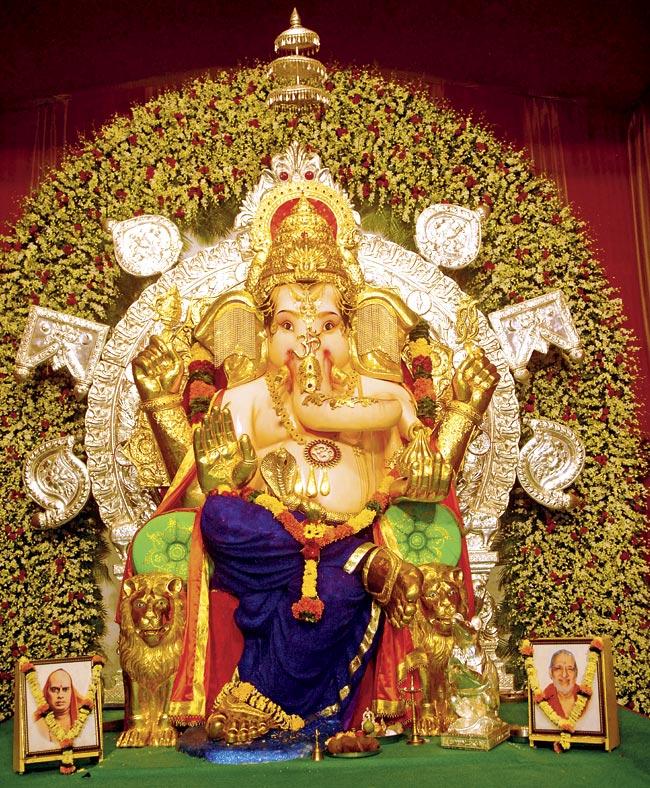 The Ganesh idol at the GSB Seva Mandal
The GSB Seva Mandal in King Circle, one of Mumbai's richest Ganesh mandals has been insured for a whopping Rs 264.25 crore. The insurance covers the idol, ornaments, volunteers, workers among other things.
A mandal member said the insurance begins on the day of Ganesh Chaturthi and ends after the idol's immersion. The idols and ornaments are then sent to a safe deposit.
Also read: Mumbai's richest Ganpati insured for over Rs 50 crore a day
The mandal is even insured against riots and acts of terrorism. The mandal celebrates Ganesh Chaturthi for 5 days and is hence insured for Rs 52.85 crore per day.
Fruits, vegetables, groceries, 2,224 volunteers are also covered in the insurance. Each volunteer has been insured for Rs 10 lakh.
Also read: Rs 96-lakh garland to adorn Ganpati at Mumbai mandal
According to DNA, 18.5 crore insurance money is allotted to issues like accidental damages, fire, burglary, theft, external damages among others.
Also read - Mumbai: Every devotee in GSB pandal will be insured for Rs 10 lakh
Furthermore, each devotee to the GSB Seva Mandal has been insured for Rs 20 crore each.
---
You may also like - Mumbai Crime Roundup: 10 incidents that took place this week