Tracks, sleepers and designers for Colaba-Bandra-Seepz corridor ordered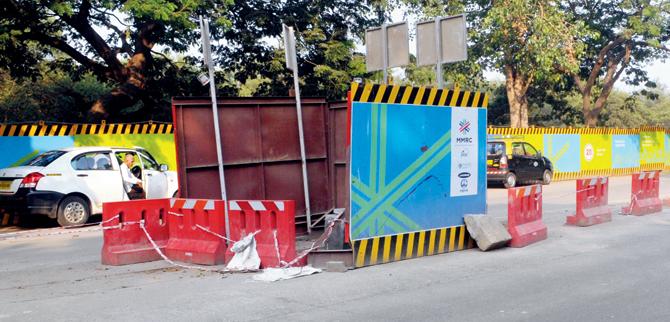 The city's first underground rail network is inching towards reality, with the government finally placing orders for tracks and sleepers required for the Colaba-Bandra-Seepz Metro 3 project.
The Mumbai Metro Rail Corporation Limited (MMRC) has invited tenders for design, supply, installation, testing and commissioning of the ballastless track for the underground section from Aarey to Cuffe Parade.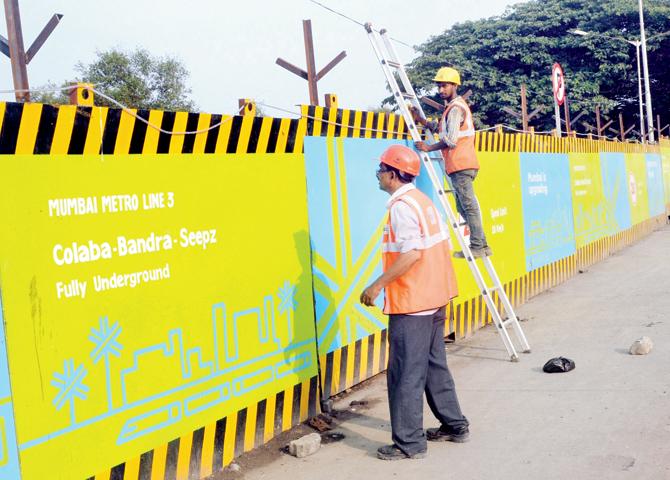 The Metro 3 will have a ballastless track, which is a continuous slab of concrete with the supported on its upper surface
An MMRC official said, "MMRC wants to pre-qualify contractors or firms for the part design, supply, installation, testing and commissioning of ballastless tracks for the underground section. MMRC will engage a consultant to design the track system, as the alignment passes through sensitive areas like Hutatma Chowk and hospitals. The consultant will advise on a track system to suit these areas."
The contract will be awarded in two packages -10A and 10B. In 10A, the contractor will have to design, procure, supply, install, test and commission the ballastless track from Aarey station (excluded) until BKC station (included). In 10B, the same will have to be done from BKC to Cuffe Parade.
"Ballastless track technology is being used by high speed railway networks across the world, as it not only facilitates high speed movement, but also requires less maintenance," the official said.
The Colaba-SEEPZ Metro 3 corridor is expected to carry 39,000 commuters per hour in each direction (13.9 lakh commuters daily) in the year 2021, and 42,000 commuters per hour in each direction (17 lakh commuters daily) by the year 2031.