The plan to allow hawkers to do business at night for a reasonable fee will be presented in BMC meeting on September 23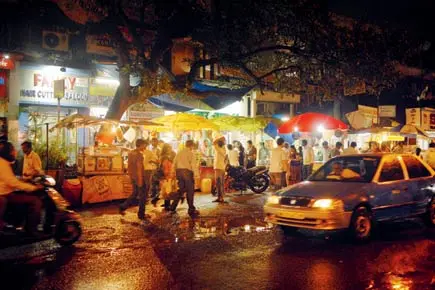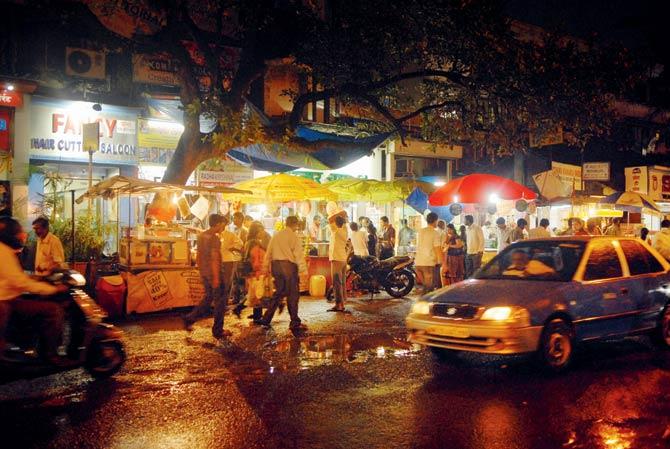 Hawking zones will be marked in various parts of the city, depending on crowd and movement of people. Representation pic
The idea of night markets in the city, floated by the BJP to counter ally Shiv Sena's 24x7 nightlife plan, seems to be gaining prominence.
A report allowing such markets to take place by charging hawkers a reasonable fee will be presented on September 23.
BJP MLA Ameet Satam, the man behind the idea, claimed that what the party is proposing is a necessity and nightlife is a luxury; hence the concept is becoming popular.
Also Read: Mumbai may once again become the city that never sleeps
On September 23, when BMC's House will meet, it will report on the desirability of starting such markets, for the convenience of citizens as well as to boost tourism.
The proposal was mooted a few years ago by Satam, who claimed that it was on the fast track and would be implemented soon.
For the common man
"This is more on the lines of providing the common man a basic facility. So, under this, the BMC will charge a small licence fee from hawkers for selling their wares, like clothes, groceries and other necessary items," said Satam.
"The things that will be sold in these markets are what a common man needs; nightlife is a luxury, involving big hotels and restaurants."
Hawking zones will be marked in various parts of the city, depending on the crowd and movement of people. This is also expected to generate more jobs.
Nightlife plan
Earlier, in 2013, Yuva Sena president Aaditya Thackeray had mooted the nightlife plan. The BJP had opposed it.
Read Story: Mumbai nightlife plan could be scrapped
Samajwadi Party group leader in the BMC Rais Shaikh welcomed the idea. "All progressive ideas, such as nightlife, night markets and rooftop restaurants, ie anything that is good for the city, are laudable. The only issue is that in the BMC there are many old corporators who oppose such moves, thus delaying such proposals," he said.