Taking note of a report by mid-day about shabby wards, MSHRC summons BMC boss, hospital dean; hearing on Feb 15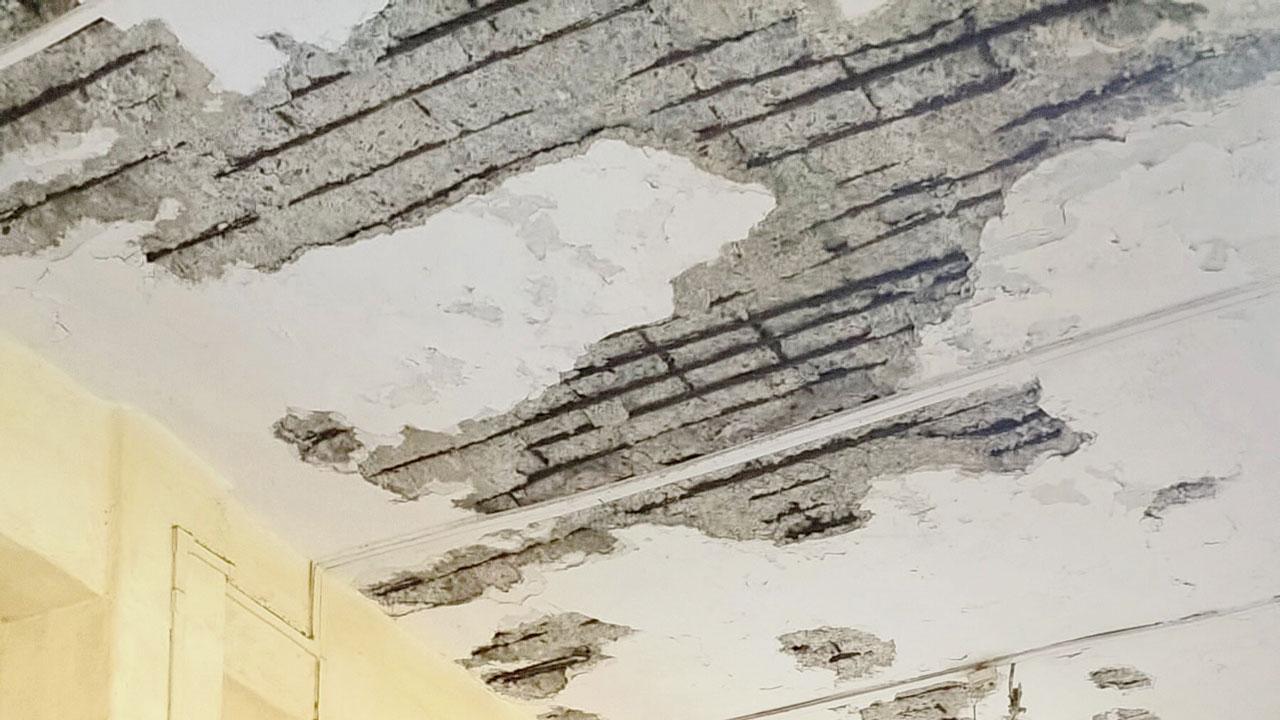 The exposed rods behind leaking plaster on the ceiling of ward 11 at KEM hospital
The Maharashtra State Human Rights Commission (MSHRC) has taken suo motu cognisance of mid-day's report on the dilapidated condition of six wards at civic-run KEM hospital. A structural audit, carried out in 2019 and a report submitted in 2021, had stated that six wards were in need of structural repairs.
But two years on, no steps have been taken even as patients and hospital staff continue to risk their lives. Taking note, MSHRC has asked the civic chief and the hospital dean to file an affidavit about the condition of these wards.
ADVERTISEMENT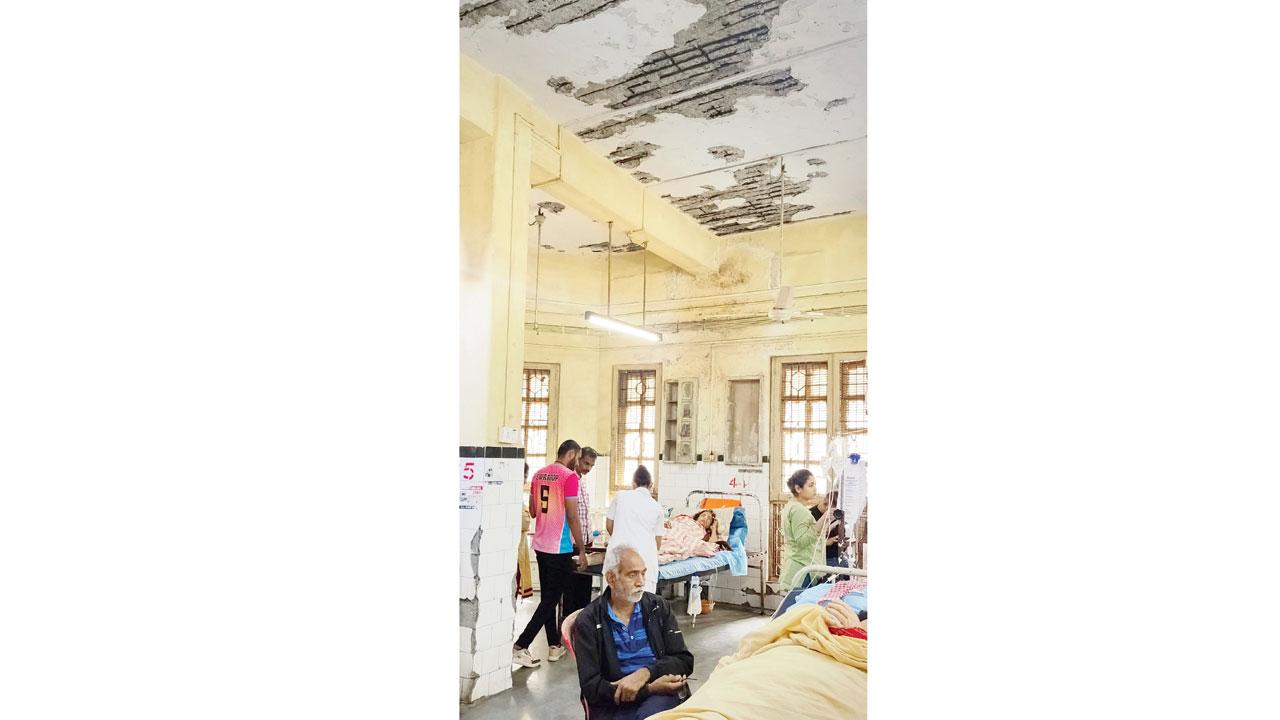 In its January 30 edition, mid-day had reported that the ceiling at several places in these wards and passages were in bad condition with chunks of plaster falling off. In some places, iron rods were visible while at others, the administration put in place some temporary measures to provide support to the structure. mid-day had also spoken to civic officials about the same and were told that the officials were aware of the situation and that they were looking for alternative space to shift these wards.
Also Read: IN PHOTOS: BMC-run KEM hospital in dilapidated condition
Following the report, which also featured photos of the weathered ceilings and walls, the MSHRC has summoned Brihanmumbai Municipal Corporation chief Iqbal Singh Chahal and KEM Hospital and Medical College Dean Dr Sangeeta Rawat. The officials have been asked to file an affidavit about the matter, which the human rights body will hear on February 15. Dr Rawat remained unavailable for comment.
Additional Municipal Commissioner Dr Sanjeev Kumar on Monday told mid-day, "We are planning to shift the patients of the dilapidated wards to MGM Hospital in Parel, which is close to KEM hospital. It's an ESI hospital so we will hold conversations with the central and state departments concerned and ask them to provide the space on rent so that we can shift our patients there. Once the wards are shifted, we will start repair works."