After a Delhi lawyer files PIL seeking a ban on Sardar jokes that make the community appear foolish, some leaders of Mumbai's Sikh community pledge support; stand-up comedians, though, diss the killjoys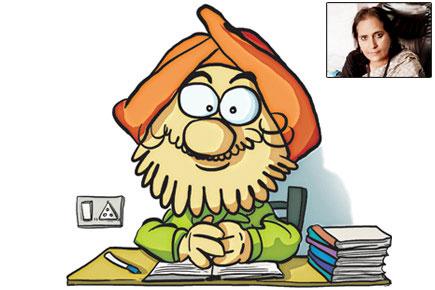 They say everything is funny as long as it's happening to someone else. Top Delhi lawyer Harvinder Chowdhury will agree. On Friday, the former deputy attorney general for a host of Indian states, saw a mini victory when the Supreme Court agreed to examine a PIL filed by her, seeking a ban on jokes on Sikhs and Sardars.
Also read: 'Santa Banta' jokes under Supreme Court scanner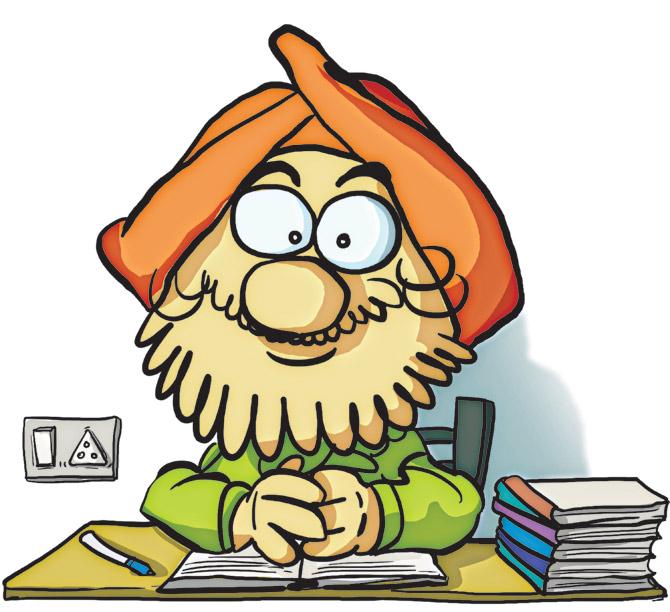 Illustration: Created by Vaibhav Kumaresh; Copyright/Star India
She argued that they violated the community's right to equality, and hoped the court would order the government to ensure such humour is taken off websites and filters installed to prevent them from making a re-entry.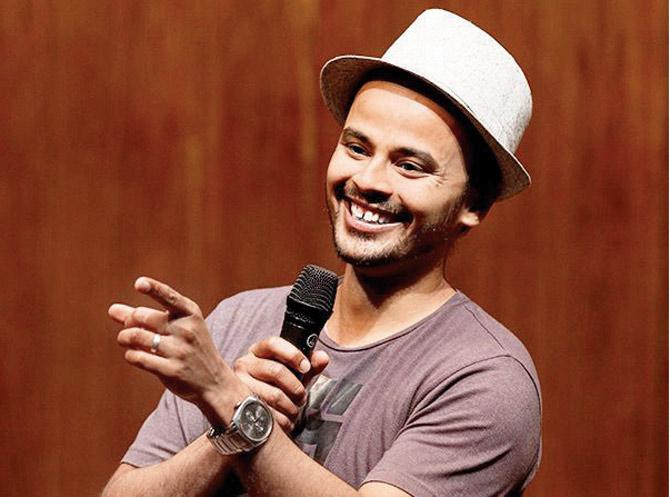 In an interview to this paper, Chowdhury says two incidents proved trigger for her protest; the first at a milk store and another at a Metro station.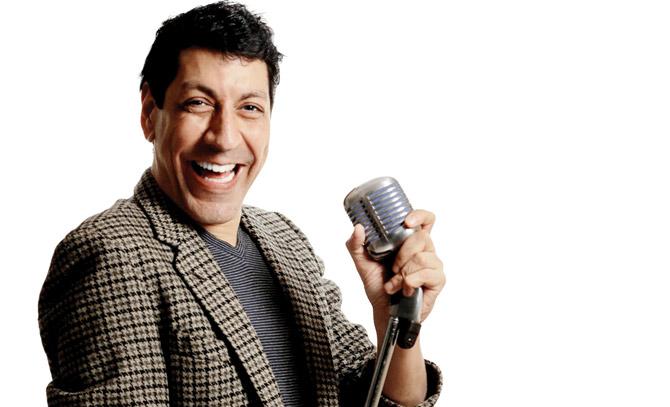 "I was buying milk and couldn't break some cash into change coins for the vendor. He said, 'Sardar hi hai na. I was saddened. Once, at a Metro station, my swipe card did not work. Someone behind me remarked, 'Barah bajey [card] chalega, dubara swipe karo'."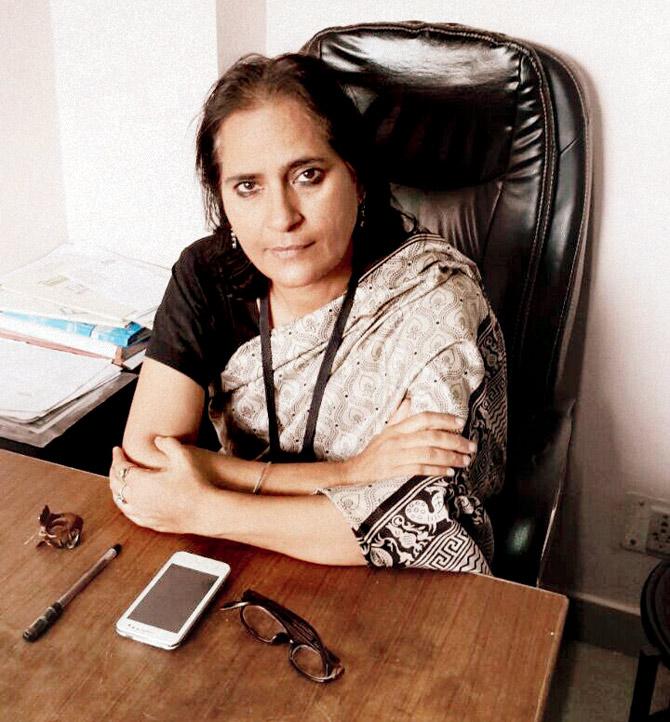 Delhi lawyer Harvinder Chowdhury says her children are embarrassed to be seen as Sardars
Now, she wants it to stop, and a little over 5,000 websites carrying jokes that "tend to portray the Sardar community as people of low intellect" to be dismantled with immediate effect. Chowdhury sought directions to the Telecom Ministry to install filters to weed out such humour, arguing it was a "crime" under the Indian Cyber laws.
With the idea to scale her protest to a nationwide level, Chowdhury is meeting chief ministers of various states, starting with Delhi. On Saturday morning, she met Arvind Kejriwal, followed by a meeting with Home Minister Rajnath Singh. She had also hoped to meet with seniors in Shiromani Gurdwara Parbandhak Committee (SGPC), the powerful, apex body for the Sikh community in India and abroad.
"I will travel all over India to prove my point and galvanise Sikhs," she said. Chowdhury seems to have support from some factions in Mumbai. Manmohan Singh, General Secretary of Guru Singh Sabha, said it was unfortunate that even in Hindi films Sardars were portrayed comic.
"The people must be made aware that a joke, beyond a point, becomes offensive, especially when cracked to hurt religious sentiment," he said, adding that he was happy though, that in recent films the hero was shown as a Sardar.
Ravinder Singh Arora, senior committee member and Singh's colleague, said jokes that target the Sikhs hamper the morale of its youngsters, who have to cope up with the situation [humiliation] in schools and colleges. Puransingh Banga, president of Gurudwara Guru Nanak Darbar, Chembur, went a step further to suggest jokes on all religious communities should be banned.
Former adman, now restaurateur Prahlad Kakkar decided to take a rational view. The Sardar foodie was at the receiving end of miffed Sikhs who vandalised his Bandra outlet, Papa Pancho since its mascot was a well-fed Sardar holding a beer mug.
"Sikhs are the lions of India. Their image cannot be tarnished by jokes. In fact, they ought to be happy that they have been given a cuddly, lovable image, and a persona that carries humour. At this rate, all jokes should be banned, whether on Sindhis or Parsis," he said.
Mumbai businessman Jasbeer Singh, well known among his friends for his humour and the the author of six volumes of Santa Banta jokes, brings up prolific Sikh writer Khushwant Singh, who often cracked Sardar jokes. "Some jokes I receive on my phone are offensive. I delete them. The good ones, I forward to friends," he said.
This put him on the same side of the apex court that pointed out to Chowdhury that Khushwant Singh wrote many such jokes. The bench of Justice TS Thakur and Justice V Gopala Gowda said "This (Sikh) community is known for a great sense of humour and they also enjoy such jokes."
Chowdhury argued that her children were humiliated because of this humour, refusing to suffix 'Singh' and 'Kaur' to their names. "You have to raise it [voice] powerfully. Else Sikhs will be portrayed as a community of fools."
Fight for honour
She referred to the Jay Leno case where the celebrated anchor was sued for damages for cracking a the joke that Presidential contender Mitt Romney keeps the Golden Temple in Amritsar, India, as his summer home. In 2007, he called Sikhs "diaper heads" and in 2010, he falsely remarked that President Barack Obama could not visit Sri Darbar Sahib because of requirements of wearing a turban.
"I will now push the files, and fight for my honour," says Chowdhury. Her all-India yatra starts this month-end. Swaranjit Singh, senior member of Sikh Media and Culture Watch, is happy with her resolve. The body keeps a tab on movies, books and TV shows to identify material that they believe is offensive to the Sikhs. Sometimes, resorting to filing complaints and at other times resorting to dharnas, it would mange to eek out apologies from those at fault, he claimed.
Don't like, don't read
City stand-up comics don't quite see the point of Chowdhury's argument. Sorabh Pant calls her petition a frivolous one. "The Sardars have so many jokes on them because they are known to be jovial, gregarious and accepting.
There is no perception that they are stupid. Actually, the 'Santa Banta' jokes Ms Chowdhury has a problem, are very old school. They don't make the cut anymore," he said.
Stand-up, playwright and screenwriter Anuvab Pal said, "I hope the honourable court says this is not our jurisdiction. If they do regulate the Sardar jokes, then they may regulate all jokes, and that's just mad. If you don't like it, don't go on the website."
Delhi-based stand-up Rajneesh Kapoor thinks Indian remembers its Sardars for "the langars and community service, the Golden Temple, their hardworking trait. There are more serious stereotypes that need to be battled, like portraying all Muslims as terrorists."
Commercial interests
What Chowdhury and her supporters' views could do is rattle the business interests of those involved in churning our Sardar humour content.
The Chandigarh-based portal, SantaBanta.com, which capitalises on sardar jokes, was launched in 2007 by Jiwandeep Singh Ghai. It developed characters like Santa, Banta, Jeeto, Preeto, Pappy and Pinky before the portal became a popular Bollywood platform, with news, reviews, wallpapers, gossip and 'spicy' features.
Watch video: SC agrees to hear PIL seeking ban on Sardar jokes
The site sees more than 10 million monthly unique visitors and six lakh visitors every day. Ghai thought up the fumbling duo Santa and Banta, after his grandmother Banto and her sister Santo. The women's antics were a family joke, he has said in past interviews.
When contacted, Ghai said of Chowdhury's PIL, "I am Sikh myself and this is my bread and butter. I don't wish to comment on a subject that is very sensitive. Anything I say will be seen as offensive."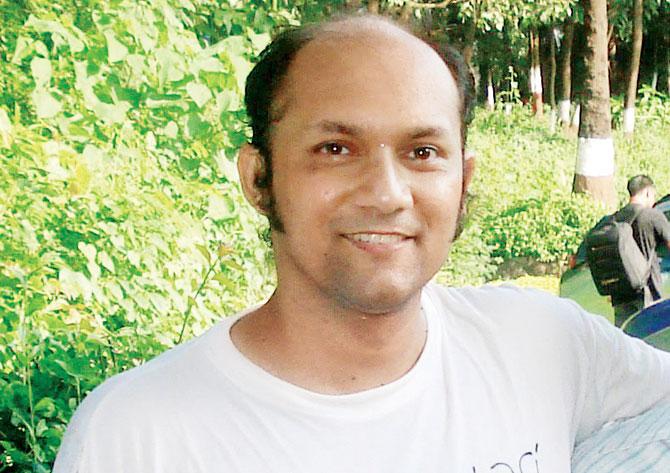 Vaibhav Kumaresh, animator and creator of Simpu Singh Sodhi
Acclaimed animator Vaibhav Kumaresh, best known for creating Simpu Singh Sodhi, a Math teacher who'd appear in tiny advertising vignettes on Channel [V] in the late 1990s, says the wildly character who spoke in a Chandigarh accent (zoke for joke, and Pankazz for Pankaj) was inspired by his Math teacher from class 10.
"He was my favourite and I am sure, I wasn't his. I'd make doodles of him. I was 24 when I pitched the idea to Channel [V]. The stories surrounded student-teacher relationship. He wasn't about targeting a community.
He could have been Malayali or Bengali; what was important was that he was funny. My Sardar friends found him hilarious. There are jokes about every community. Take Lola Kutty, for instance. Humour is so important, more now than ever," he said.
— With inputs by Aastha Atray Banan