With no doctor or ambulance available, members and lifeguard at Shivaji Park pool revive 76-year-old man after he loses consciousness while swimming, rush him to hospital in a cab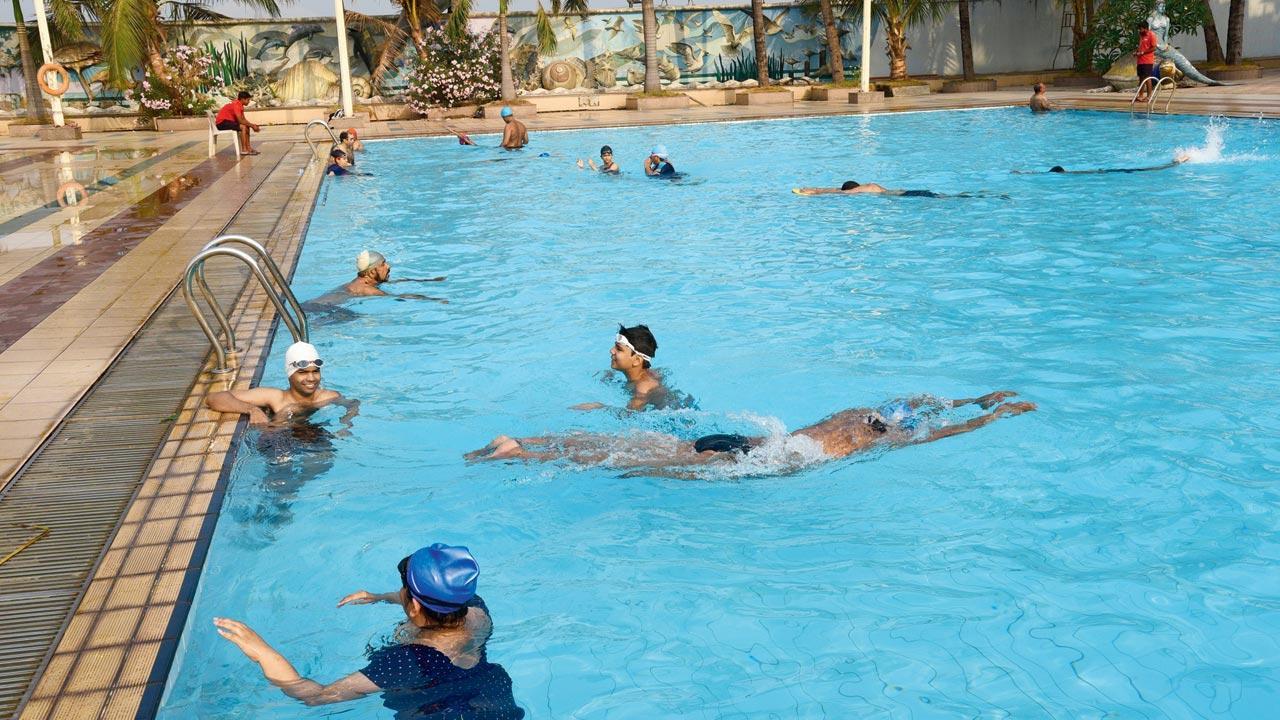 Members of the pool said despite several complaints to the management, there has been no improvement. Pic/Pradeep Dhivar
Swimmers and a lifeguard faced a dire situation at the civic-run Mahatma Gandhi Memorial Swimming pool, also known as Shivaji Park swimming pool, on Wednesday morning when a 76-year-old swimmer lost consciousness in the water. 
With no doctor at the pool and no ambulance, the man was rushed to the hospital in a cab. The incident has led to members questioning the Brihanmumbai Municipal Corporation's (BMC)  management of the pool.
ADVERTISEMENT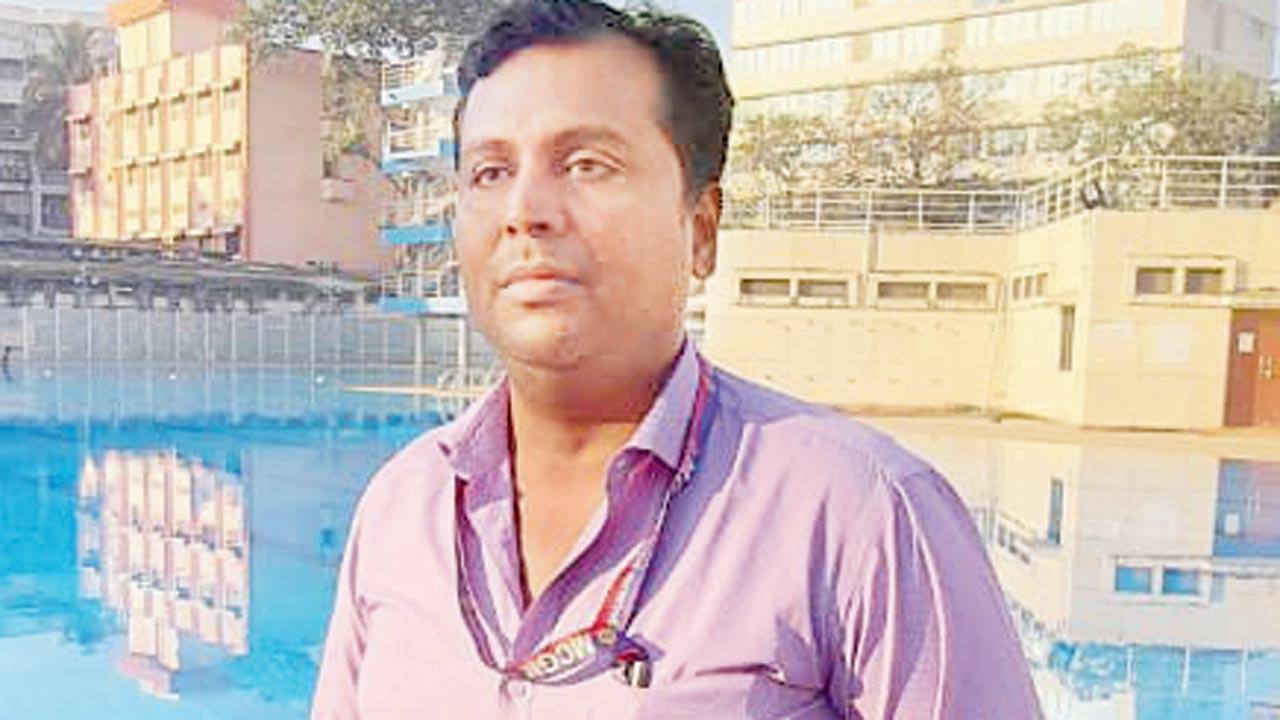 Vishal Sagare, swimming coach
Pramod Sarangdhar, 76, reached the pool around 6 am. He entered the pool and within a few minutes, around 6:10 am, he became unconscious. He was spotted by a lifeguard and fellow swimmers and was fished out.
Also Read: Worli slab deaths: 'Crane operator or contractor or building owner or officials? Who is responsible?'
"We gave him mouth-to-mouth resuscitation, and he gained a bit of consciousness. Considering his age, we thought it best to shift him to a nearby hospital. However, there was no ambulance to take him in," said a member of the pool, requesting anonymity.
"Some men ran ahead and stopped a cab in which a woman was travelling. They told her of the incident, and the woman readily gave up the cab. Sarangdhar was taken to Hinduja Hospital where within 30 minutes, he regained full consciousness. The Shivaji Park police were alerted by the hospital authorities around 8 am," the member added.
A senior police officer said Sarangdhar resides near Portuguese Church in Dadar West. "Sarangdhar has not mentioned any foul play in relation to the incident. Based on his statement, a diary entry has been made," the officer said.
'Not the first incident'
Another swimmer at the pool underlined the mismanagement. "This is not the first such incident at the pool. A few days ago, a man had fainted at the poolside. The members gave him CPR. There was no doctor to give first aid," the member said. "Thankfully, nothing fatal has happened so far. But is the management waiting for disaster to happen?" the member said.
Another member narrated an incident where a man's back got locked up, and he fell. "There was no medical help. Also, we suspect that the medical fitness certificate that the management takes while giving membership is not effective. Members need to disclose if they have any medical conditions," the member added.
Some members also complained about the poor scheduling of lifeguards and security guards, which leaves them helpless during such emergencies. "Despite several complaints, no improvement was made to the pool," another member said.
When contacted, the pool management directed mid-day to the manager, Neha Joshi. However, Joshi did not answer to calls 
and messages.
6.10am
Approximate time that the incident happened