Soli Arceivala, former BMC environment officer, VJTI vice principal of 15 years, NEERI director and, most famously, the designer of the Old Woman's Shoe at the Kamala Nehru Park, died on Nov 12, aged 91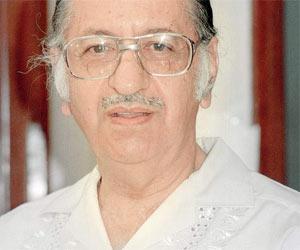 "Not many people know that my father had designed the Old Woman's Shoe. But that's just how he was, understated and self-effacing," said Zavera Banaji, daughter of late prof Soli Arceivala, who passed away at 91 on November 12 in Mumbai, as repairs on the iconic structure at Kamala Nehru Park at Malabar Hill continue. Inspired by a Mother Goose nursery rhyme, the Shoe is sheathed in a green covering, as labourers work on fixing the damage it sustained after a lightning strike. After all, nothing better than a polished, as-good-as-new Shoe to give a fitting tribute to its late creator.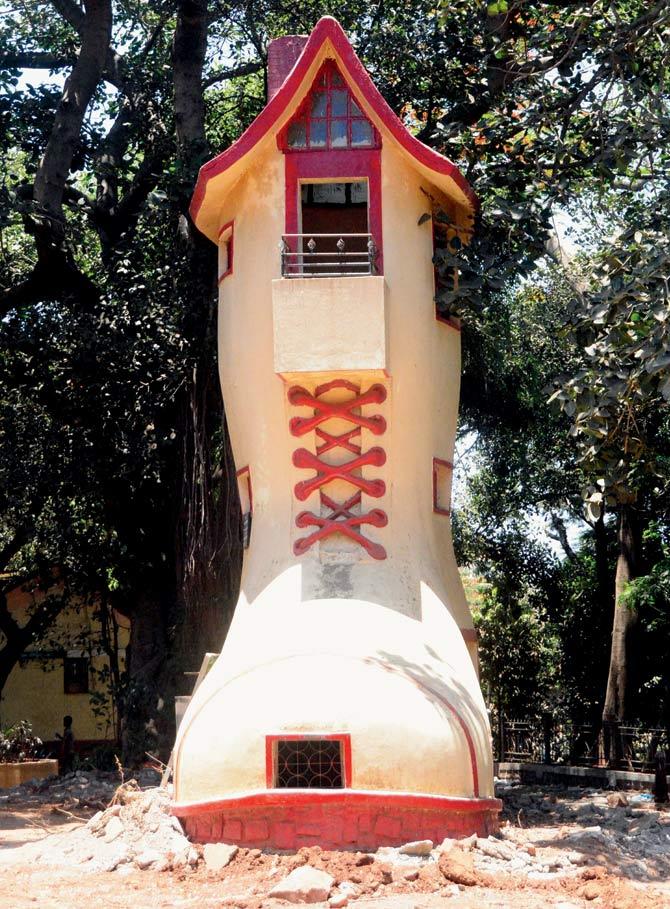 The entire park is being revamped, but it is the Shoe that still attracts kids, who can be seen hanging over railings, asking labourers when the Shoe, or boot as they call it, will re-open. Zavera said her father, occasionally, did visit the park to see kids playing inside the shoe. "He did not talk about it much; in fact, hardly ever, but I know he was very happy when he returned from one of those visits."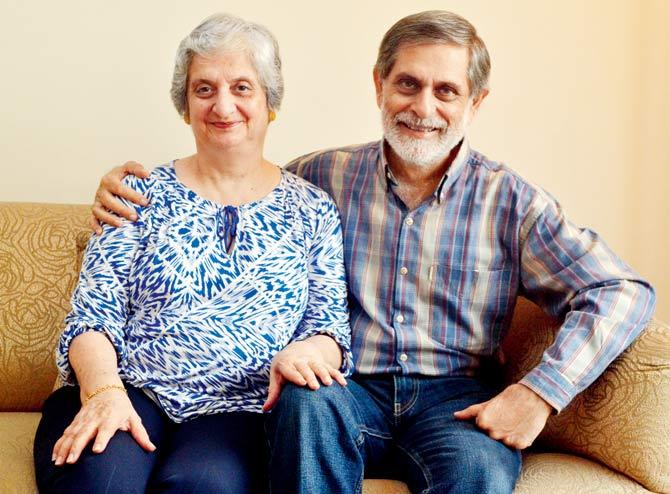 Zavera and Visty Banaji at their home in Mahalaxmi. Pic/Datta Kumbhar
She laughed as she said she had little memory of her father speaking about his creation. "I know he was very proud of it, but I don't really remember our conversation over it. He talked to me and my sister (who is now in Turkey) about the Shoe at least 30 or 40 years ago."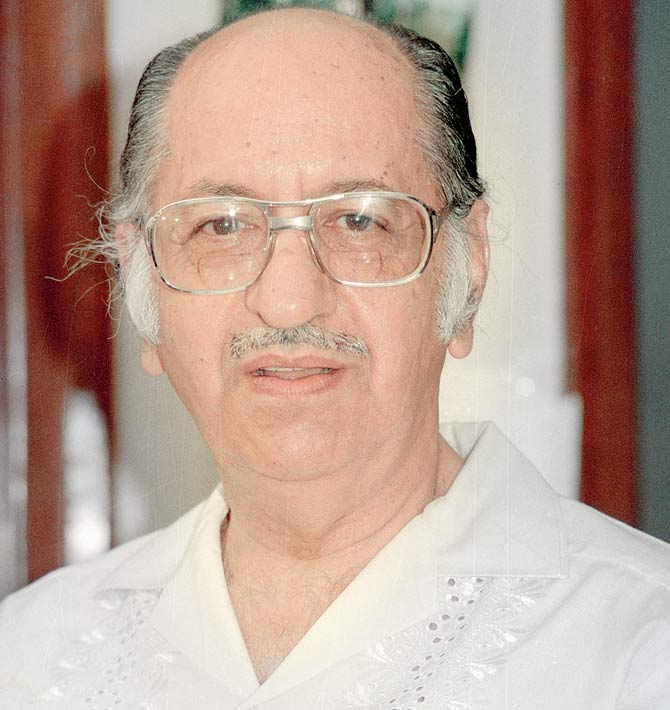 Environment action
Arceivala began his career as an environmental engineer. He first worked with the BMC. "We lived in a house in Santacruz then," said his daughter.
Zavera carved out the trajectory of her father's brilliant career, saying, "My father worked in the environment department of the BMC for water and air pollution. In the mid 1950s, he did his Masters in Environmental Engineering and was vice-principal of the VJTI college for 15 to 17 years."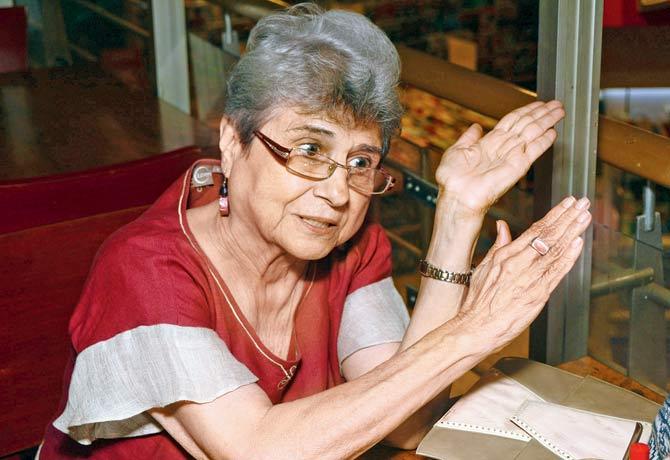 Meher Moos
Arceivala then worked as director of National Environmental Engineering Research Institute (NEERI) in Nagpur and then with the World Health Organization (WHO) in Ankara and Istanbul (Turkey) for five years each, and later in New Delhi for another five years. "He wound down his work in the late 1980s," said Zavera, adding, "He was a wonderful father, and truly loved children."

Viraf Chiniwala
For Zavera, "My dad, though born in 1926, was totally clued in with the times, always in sync with contemporary trends in environmental issues." Arceivala has a host of books on environment to his credit, and, Zavera added, "If the Kamala Nehru Park is going to become greener post the revamp, it will be a tribute to my father."
Asked if the civic authorities could think of installing a plaque next to the Shoe with the name of its designer, the delighted daughter simply said, "Yes!"
Before time
Visty Banaji, prof Arceivala's son-in-law, said, "The Old Woman's Shoe must be maintained well. I saw it some years ago and thought it was not in the best condition. I hope this facelift means it will be preserved."
"My father-in-law had a concern for the environment long before it became a fashion," he added. Today, the 'go green' gab is spouted while picking on finger food at parties, so prof Arceivala was a man ahead of his time.
"He was a very well-organised man. In fact, he had drafted his own obituary a couple of years ago," said Visty, adding, "He also had a very fun side to him. After all, only a quirky, playful mind could think of a Shoe in which children could climb in and go to the top. He was also fond of Western Classical music, with 'Ode to Joy' in Beethoven's Ninth Symphony being a favourite of his."
Fond memories
Mumbai's intrepid traveller Meher Moos recalled friend Arceivala as "sharp and funny, an amazing conversationalist, and a raconteur".
Family friend Nergish Dordi, a former teacher who lives in Mumbai, said, "Prof Arceivala had once shown me a room in his home at Cuffe Parade, where he had several sketches of his creation, the Old Woman's Shoe."
"Soli Arceivala was kind and gentle, with a very dry wit. I remember he would finish off a conversation with a humorous remark, subtle and side-splitting in its own way," remembered another friend, Mumbai entrepreneur Viraf Chiniwala.
Visty said, "Today, I don't even know if kids still read Mother Goose nursery rhymes."
Yet, the Shoe must be preserved, as it is symbolic of a more innocent age. Attest to the creative and perceptive mind, prof Arceivala's legacy to Mumbai continues to draw kids in an age when the younger generation is all about Google and much less about Mother Goose.
Rhyme time
This is the Mother Goose rhyme that was the inspiration for prof Soli Arceivala's Old Woman's Shoe creation at Kamala Nehru Park:
There was an old woman who lived in a shoe.
She had so many children, she didn't know what to do.
She gave them some broth without any bread;
And whipped them all soundly and put them to bed.
---
Also view - Photos: 10 best places to spot Bollywood celebrities in Mumbai