As cops attempt to establish identity, locals say shady activities were happening in building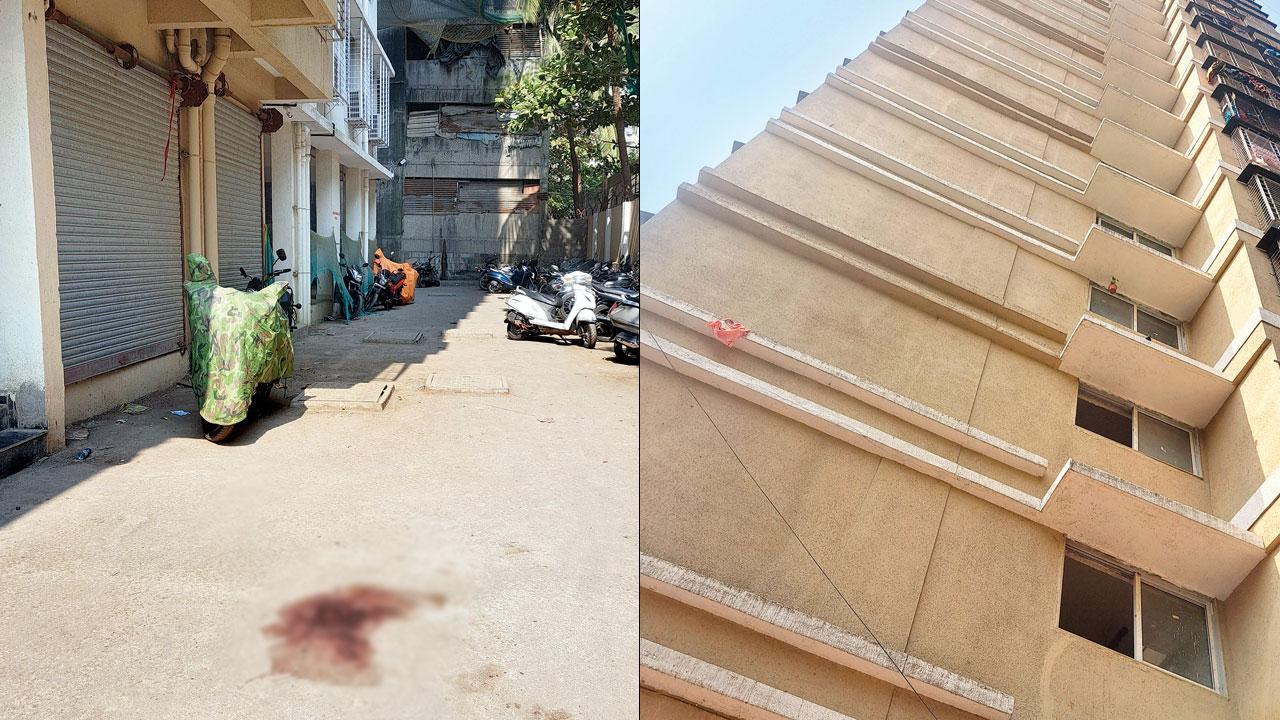 There was no CCTV camera at the spot where the body was found
The body of an unidentified woman was found on the premises of Gulraj Tower in Goregaon West's Laxminagar area on Wednesday. The Bangur Nagar police are establishing the identity of the deceased, who appears to be about 45 years old.
According to police sources, Gulraj Tower residents heard a thud around 2.15 am. When they rushed outside, they saw a woman clad in a maxi dress lying in a pool of blood. The residents could not identify the deceased as her head and face were badly smashed, probably from the fall. Also, there was no CCTV camera at the spot where the body was found.
"After receiving information, a team rushed to the spot and sent the body for an autopsy after conducting the panchnama," said an officer of the Bangur Nagar police station. The 22-storey high-rise is an SRA building that has more than 500 flats and most residents live there on rent. A resident, Adil Sayed, alleged that the tower had not received an occupancy certificate.
Also Read: Mumbai: Eight-year-old peering out of sunroof loses life as manja cuts throat
"Neither the builder nor the committee takes care of the building. It has become a haunt for people who create a nuisance," said Sayed, who claimed he saw outsiders drinking alcohol in empty flats on the 17, 18 and 19th floors. Residents claimed that people who were responsible for the upkeep of the building had rented out flats to their relatives and "outsiders". "When we complain, we are told that the police verification had been done for the people in question," a resident said.
Another resident said, "We have also received information that prostitution is taking place in some flats. Unknown people enter the building late at night and create a nuisance. A couple of incidents have been reported to the Bangur Nagar police. I request the police to at least verify each person living in the tower," he added.
The resident said he did not know if the woman had died by suicide or whether someone had pushed her to her death from the building. "We have seized the digital video recorder of the building. We registered an accidental death report," said an officer of Bangur Nagar police station.