The re-dedication of the century-old pipe organ was held on May 15  and, 'we consider this musical mission accomplished,' said Presbyter-in-Charge, Rev Vijay Davidson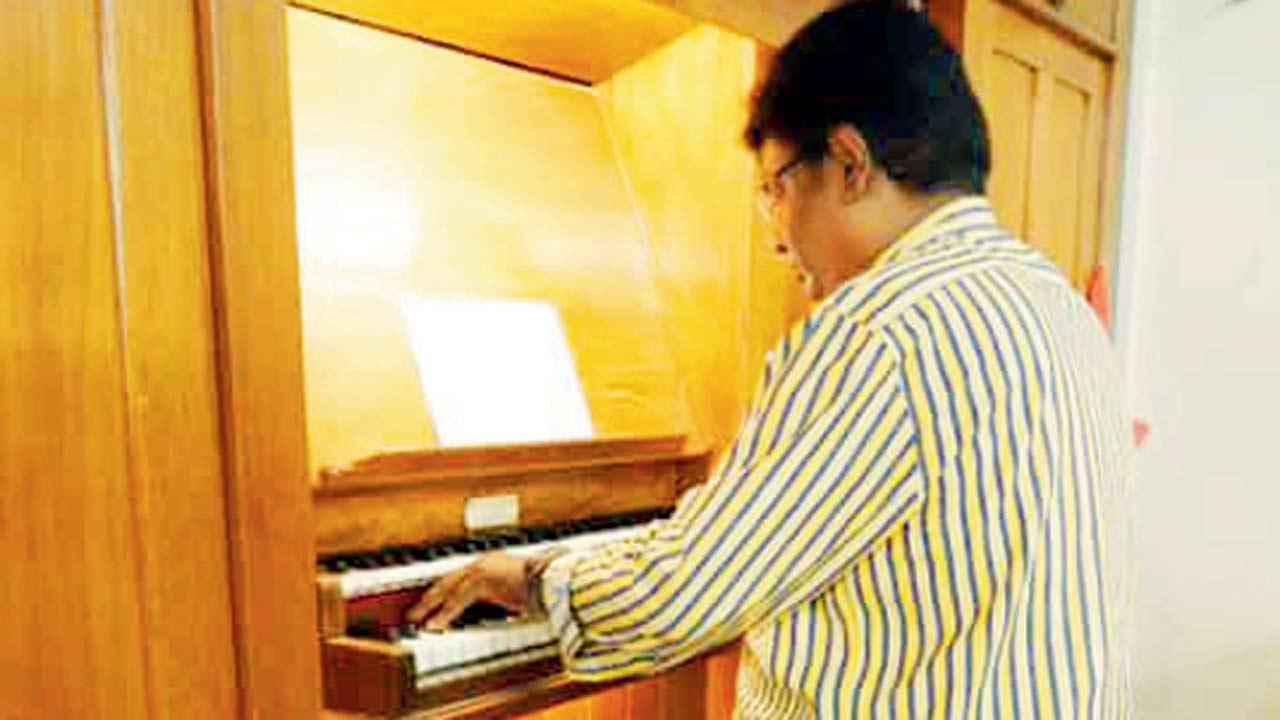 Sujay Anand P plays the pipe organ at its re-dedication at Wesley Church, Colaba
The pews came alive with the sound of music at Wesley Church on Colaba Causeway as a repaired 'n' restored pipe organ, an English one by Peter Conacher & Co, Huddersfield, UK, became functional again. The re-dedication of the century-old pipe organ was held on May 15  and, "we consider this musical mission accomplished," said Presbyter-in-Charge, Rev Vijay Davidson.
Davidson said, "We have been trying to raise funds for the pipe organ which had been non-functional for eight years at least. It is a unique instrument of great historic import and it was vital that we get it functioning again." The church managed to raise R25 lakh needed for repairs, "with the help of our congregation. We also had a bank on our premises as a tenant. The income from that helped too. Now the instrument is fully functional and used on Sundays as well as other worship days," ended Davidson. The Wesley Church had a bank as a long-time tenant on its premises. It now has a lifestyle timepiece store and clothing brand.
Technicalities
Sujay Anand P, Mysore-based piano/organ technician, said, "This is a two-manual 19-stop pipe organ with an independent pedalboard of two ranks. The repair and restoration has taken approximately two and half years. We must preserve heritage objects as they tell a story beyond their facade and obvious functionality. The pipe organ is an identifiable marker of this church. It has seen, in a way, the goings on of this place of worship for at least 100 years."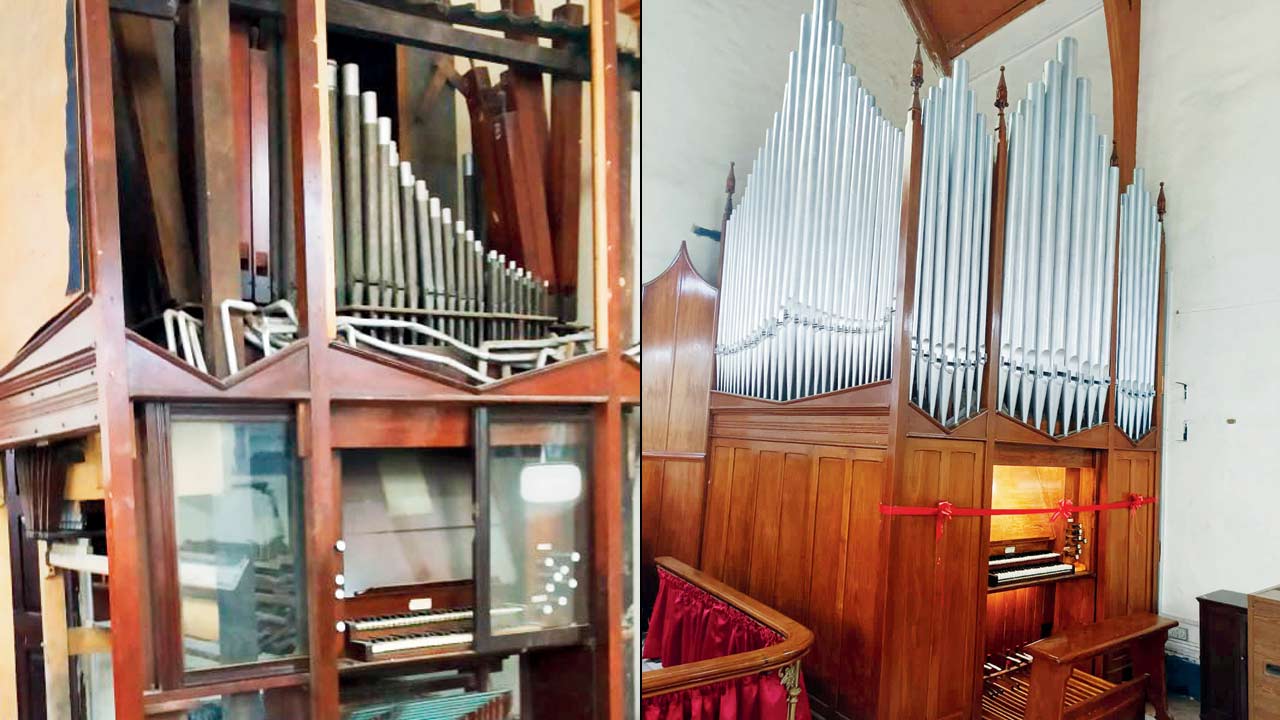 The pipe organ before its repair and restoration; (right) the re-leathered, re-felted pipe organ
Anand added, "I moved the parts of this pipe organ to my workshop in Mysore for repairs. Most of them were dilapidated." The technician claimed water seepage and the ravages of time had dealt a real blow to the instrument. "Some parts had to be completely replicated, as they were so badly damaged."
The technician explained, "The repairs entailed substantial carpentry work. The organ had silver pipes which were re-done with a fresh coat of silver paint. Today you will not see an old screw or even an old nail on the instrument. It is an all new re-leathered and re-felted organ now. Even the front knobs of the instrument are new; they were originally ivory, I think. The bellows inside are freshly done up. The fine quality, sterling workmanship and its impeccable lineage can be seen by the fact that the 'blower' in the instrument is an original English discus made by the venerable Watkins & Watson," said Anand.
Giving a wider perspective, Anand, who has been restoring pianos and organs for 30 years stated, "Only a few organs are in working condition across India. I maintain quite a few of them.  Only three of these, all of which have been restored by me, are functional in Mumbai." The  Wesley Church has three organists to play the instrument.